With the new year comes new trends; a turn of the season welcomes new wardrobes, fresh recipe ideas, and a whole host of inspiring new ideas. From color palettes and prints to furniture styles and paint colors, we've been keeping an eye on what's fresh in the world of interior design. If you're considering a home audit or a simple refresh, be sure to consider our top interior design ideas for 2023.
In Full Color
The days of all-white everything are slowly making an exit as homeowners welcome more saturated and playful tones into their space. Monochromatic and sometimes moody, we're seeing designers evoke comfort and coziness through well-intentioned color selections. White walls will always be considered classic and timeless, but there's no better time to weave a warm, rich, all-encompassing mood into your home.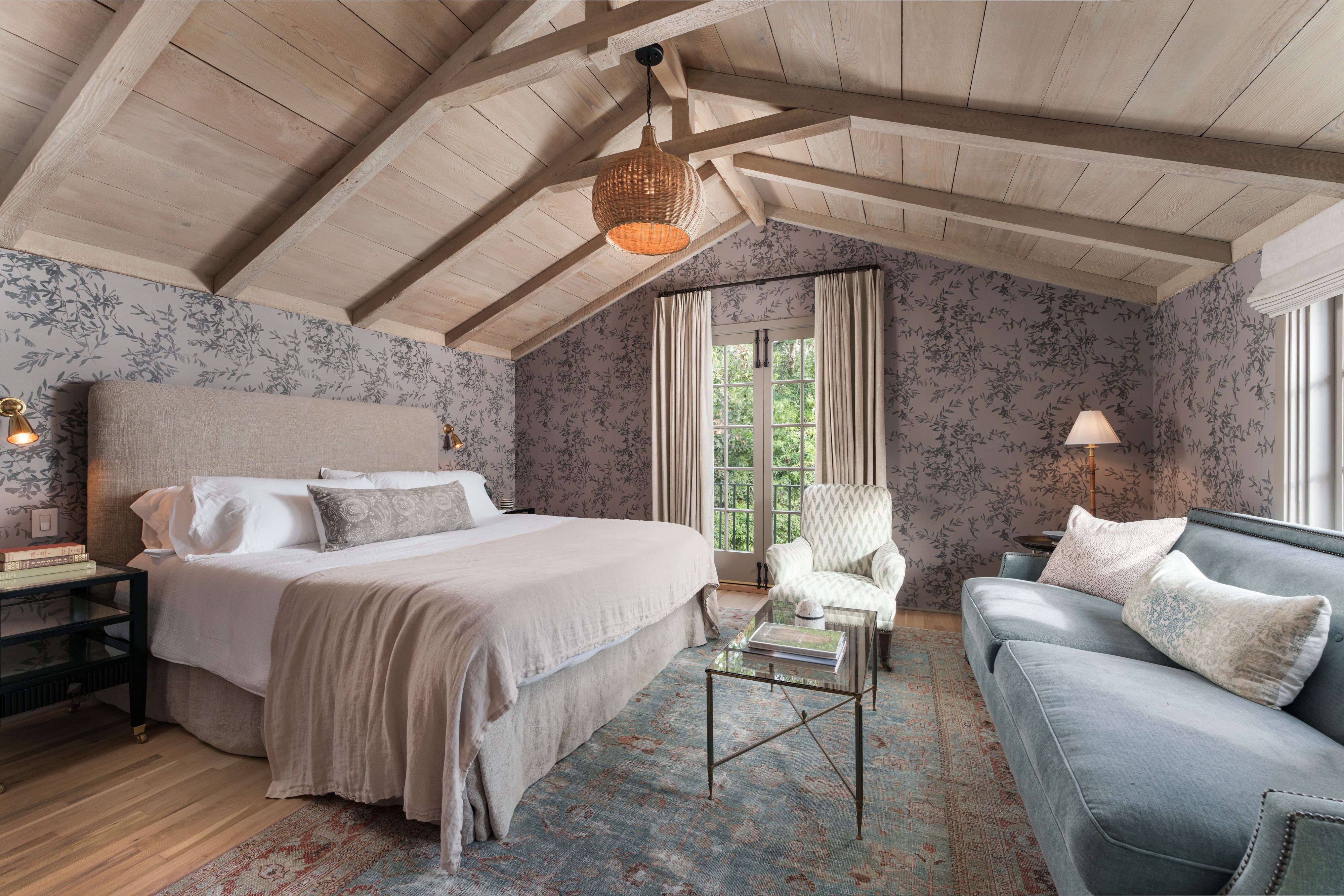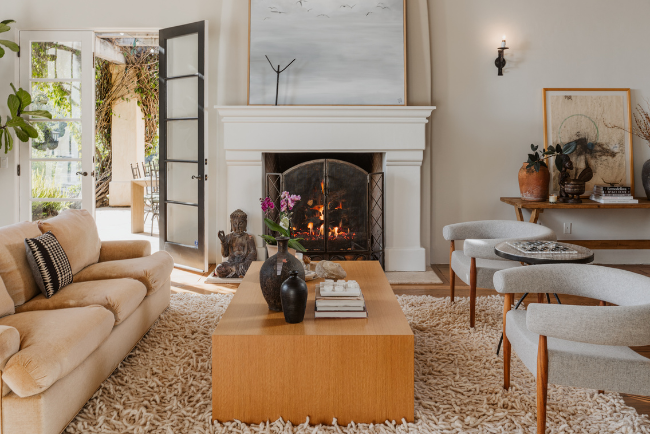 Indulgent Details
Following suit, we're seeing a movement away from modern and minimalistic design elements. This more decadent, elaborate design style welcomes vintage, more traditional components, like crystal chandeliers and fringed velvet furniture. Touches of art deco opulence present an elevated lifestyle for friends, family, and other house guests. Our suggestion? Purchase the bold statement piece you've been eyeing for months, and leave minimal floating shelves in the past.
Make a Statement with Stone
A modern take on tradition is here. We're pleased to see a rebirth of colorful stone and marble details in living spaces. Make way for travertine, soapstone, river rock, basalt, and marble in all shapes and sizes. Gorgeous sculptural coffee tables, dramatic countertops, and elegant decorative bowls will have your guests relaxing in a museum hall.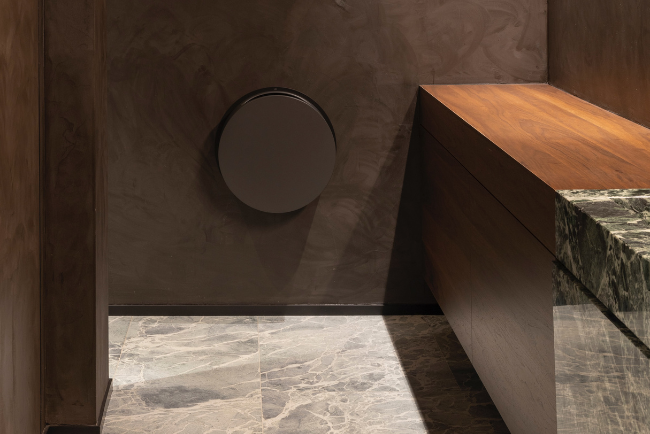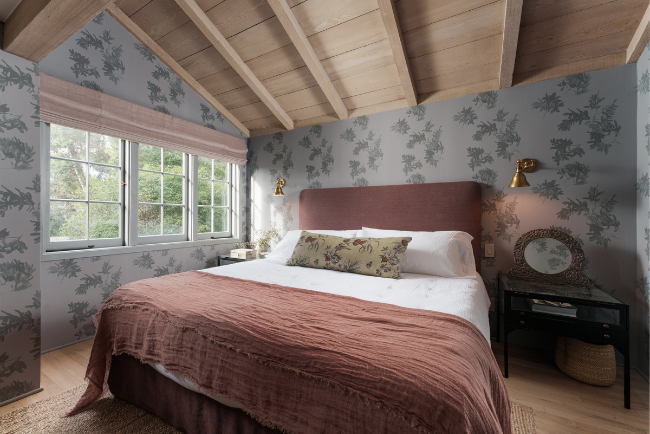 Pops of Power Patterning
Continuing the theme, power patterns are once again on the rise. What was once considered a bold, lavish statement is now a sincere, thoughtful choice. Patterned upholstery and print mixing are on a steady incline through elements like stripes, florals, and neutral animal print.
Swap Checkerboard for Soft Florals
Checkerboard had its moment, and designers are ready for a softer side of things. Swapping bold, hard-edged patterns for soft floral elements maintains the thoughtfulness that patterns can bring but welcomes the comfort of a seasoned hostess. In 2023, stylists are predicting this manifest most in rugs, throw pillows, and other subtle design elements.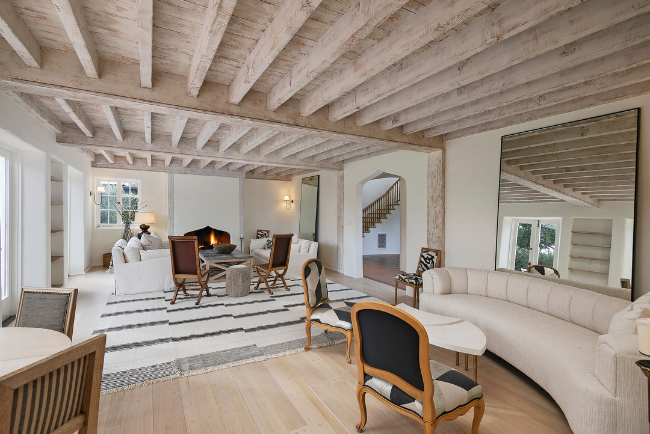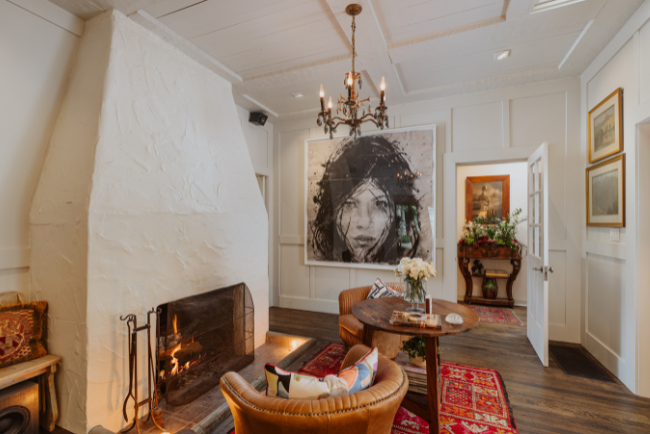 Shades of the '70s
Quintessentially cool, the second coming of the 1970s has arrived. Retro burgundies, cognacs, ochres, and saffrons are finding their way back into our homes and into our hearts. As always, bold blacks and whites will always be welcome, but this earthy, laid-back aesthetic look is growing its way into 2023 design ideas.
Inviting Unbalance
Coordinated layouts are being replaced by interesting asymmetry in 2023. Inviting this innovative style into any space brings a modern, offbeat touch that will be sure to create lasting memories. Mis-matched seating, off-centered mantels, and mixing furniture and decor styles are becoming the norm for interior designers. And if you're still loving accent walls, unique textures, and quirky wallpapers, have no fear - these funky elements are here to stay.