Blending experience, intuition, and data to deliver an unforgettable real estate experience.
"I am most inspired when I connect my client with the ideal property - seeing that spark of happiness reminds me daily why I do what I do."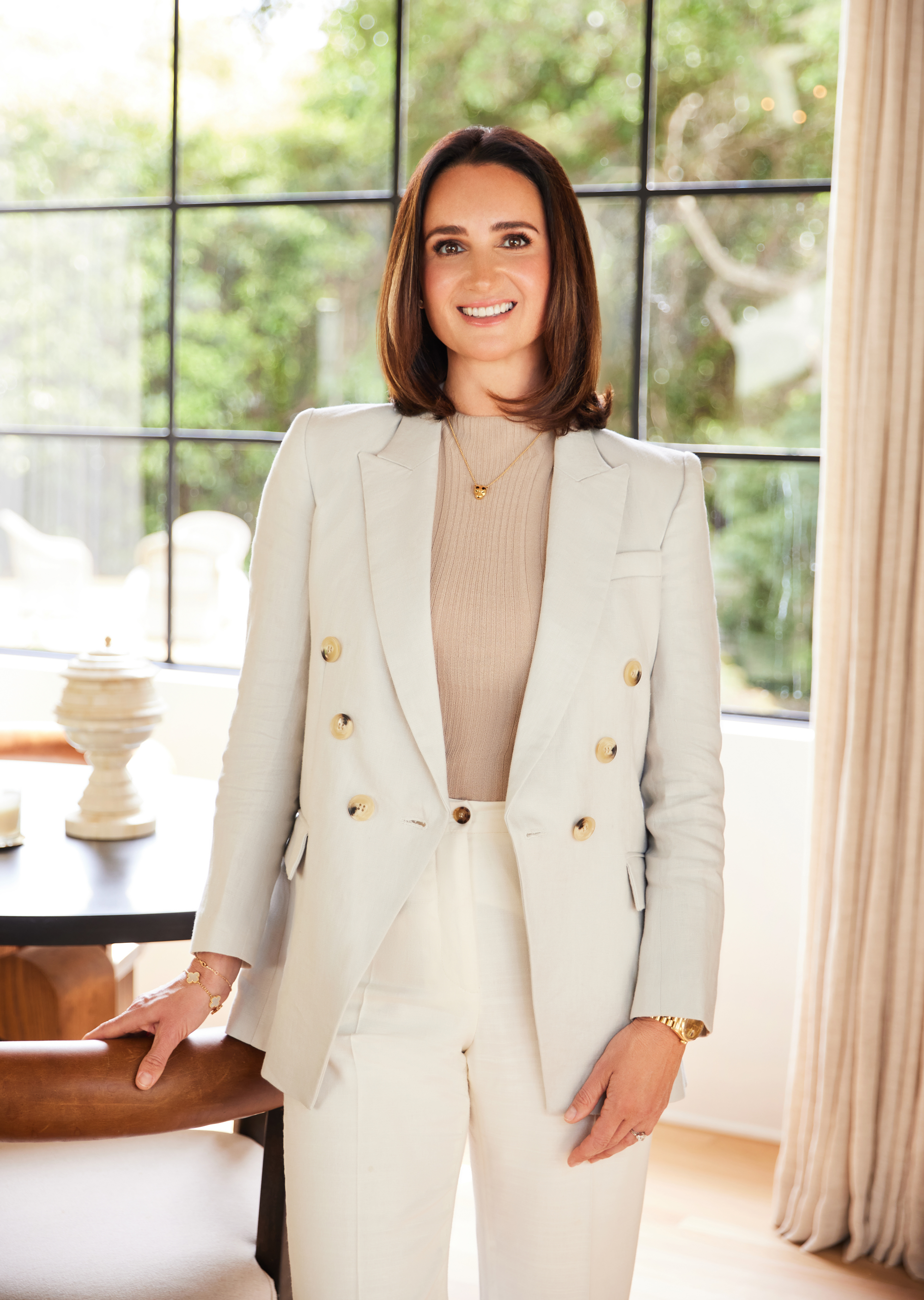 Marsha is a top selling real estate agent with a reputation for integrity, discretion, and keen negotiating skills, which has made her one of the most respected names in luxury real estate. With nearly 20 years of selling local luxury real estate, her extensive knowledge and meticulous attention to detail have resulted in a long list of repeat clients.
You can find her many awards on a shelf in the team's office but you won't often hear her talking about them. Combining her passion for architecture and strong intuition, Marsha honors her role as a client advocate above all else. She delivers strategic advice and skilled negotiation to ensure clients get what they want, whether it is a premium price for the property they are selling or the most advantageous terms on the home they are buying.
Marsha didn't start out living in neighborhoods like the ones she's now so familiar with. Originally born in St. Petersburg, Russia, at age 6 Marsha immigrated with her family to the US and within a year was fortunate to move to Santa Barbara, instantly falling in love with the area's natural beauty and splendor. Being a Russian Jewish immigrant with humble beginnings has always influenced Marsha's tenacity, not to mention what it means to be thoughtful and resilient.
Early on, Marsha had a knack for exceeding expectations which led her to Cal Poly, San Luis Obispo at the College of Architecture. Her degree and background in City Planning and Real Estate Development give her clientele an added advantage in navigating the complex Santa Barbara County building process.
When she's not immersed in work or with family, Marsha balances her time with a passion for design, architecture, skiing, hiking, and live music. Possessing a generous charitable side, she fervently believes in giving back to the community she has called home for over 35 years. She dedicates her time and resources to non-profit organizations focused on community outreach, environmental sustainability, and the arts. She and her husband have two sons and reside in Montecito. She brings integrity, persistence, and commitment to everything she embraces.

PROVEN SUCCESS AND EXPERIENCE
Chairman's Circle Diamond Award – Top ½ of 1% Agents Nationwide
#1 Small Team - Berkshire Hathaway Santa Barbara County in 2021, 2022
#2 Small Team - Santa Barbara MLS in 2021, 2022
#4 Agent - Berkshire Hathaway Nationwide in 2017
Top 5 Teams - Santa Barbara MLS in 2017, 2018, 2019, 2020, 2021, 2022
Top 10 Berkshire Hathaway Small Teams Nationwide in 2020, 2021, 2022
Top 50 Berkshire Hathaway Agents for The Greater Los Angeles County in 2013, 2014, 2015, 2016, 2017, 2018, 2019, 2020, 2021
Participated in over 475 real estate transactions, totaling over $1.5 billion in Sold Volume
Full-time real estate professional for over 20 years
Local Santa Barbara Resident for 35 years
Get in Touch with Marsha
(805) 565-4014
Marsha@marshakotlyar.com
1170 Coast Village Road, Montecito CA 93108
Marsha has cultivated a best-in-class team made up of the top individuals in the industry. Each team member was hand selected by her for their unique skill sets, dynamic solutions, and relentless drive to deliver a white-glove service at every turn with ever-increasing standards. Built with one goal in mind: the client's happiness— it is our honor and pleasure to put our talents to work for you. It's what we love and what we do best.
Allie Baxter

Director of Operations and Sales

DRE #02072389


Originally from the Bay Area, Allie moved to Santa Barbara in 2010 where she graduated from UC Santa Barbara with a B.A. in Psychology. She joined Marsha Kotlyar Estate Group in 2015, where she steadily proved herself as a passionate force and integral part of our team totaling over $610,000,000 in sold volume across more than 175 transactions.

As our director of operations and sales, Allie facilitates each period of a listing to ensure properties receive the vast exposure they deserve. She brings boundless determination and professionalism, surpassing client expectations with her ability to quickly adapt to the ever-changing real estate marketing landscape.

An invaluable asset, Allie manages both of our Marketing and Sales Assistants while meticulously overseeing all aspects of the sales process. Her excellent problem-solving skills, calm demeanor, and trusting tone ensure that all our most sophisticated clientele receive a positive experience from start to finish.

Nell Grokenberger

Sales Associate

DRE #02135872

Born and raised in the Pacific Palisades, Nell graduated Cum Laude from Boston College in 2014. Prior to her role at Marsha Kotlyar Estate Group, Nell worked in luxury sales and project management. While her background in sales at Rosewood Miramar Beach gave her a firm foundation in cross-departmental support, navigating logistical challenges, and establishing business relationships with high-net-worth clients, her experience in project management provided her with incredible multitasking strength and marketing power. Over the past 8 years, Nell has become exceptionally familiar with the Santa Barbara community and continues to set new standards of customer service, professionalism, and commitment to our clients.

When she's not assisting in sales, Nell can be found searching for the perfect cup of coffee, estate sale hunting, or attempting a golf lesson at Birnam Wood.

Lilly Dollenmayer

Marketing Director

Lilly Dollenmayer considers marketing the combined practice of multiple mediums that must deliver a clear and impactful message. As a graduate of the Parsons School of Design in NYC, she brings a design sensibility that ensures our clients' homes stand out in the market. Lilly is an award-winning designer with decades of experience in entertainment, corporate, and consumer product development. She has worked with brand giants such as Disney, Mattel, JBL, and Nestle.

As Marsha Kotlyar Estate Group's Marketing Director, Lilly manages the visual narrative of the team and implements marketing strategies across all platforms. Having an in-house marketing department allows us to have greater control of ensuring that no detail is missed while also providing the most effective, innovative, and thoughtful marketing strategies to our clients.

Originally from the Caribbean, Lilly grew up in New York; however, her roots in Southern California are well established. She feels right at home between the ocean, the mountains, and the colorful flowers.