Marsha Kotlyar
FOUNDER, MK REAL ESTATE GROUP DRE #01426886
Marsha is a top selling real estate agent with a reputation for discretion, integrity and keen negotiating skills, which has made her one of the most respected names in luxury real estate. With 18 years selling local luxury real estate, her knowledge and meticulous attention to detail has resulted in a long list of happy clients and many awards. Combining passion and intuitiveness, Marsha honors her role as a client advocate above all else. She delivers strategic advice and skilled negotiation to ensure clients get what they want, whether it is a premium price for the property they are selling or the most advantageous terms on the home they are buying. Her background in Planning & Real Estate Development gives her clientele an added advantage in navigating the complex Santa Barbara County building process.

"I am most inspired when I connect my client with the ideal property -- seeing their happiness reminds me why I do what I do."

Originally born in St. Petersburg, Russia, Marsha moved to Santa Barbara at age 6, and instantly fell in love with the area's natural beauty and splendor. Being a Russian Jewish immigrant has influenced Marsha's tenacity and strong work ethic. Fluent in Russian, Marsha is able to assist as well as understand the needs of international clientele.

When she's not immersed in work or family, Marsha balances her time with a passion for architecture, design, skiing, and music. Possessing a generous charitable side, she fervently believes in giving back to the community she has called home for over 33 years. She dedicates her time and resources to non-profit organizations focused on community outreach, environmental sustainability, and the arts. She and her husband have two sons and reside in Montecito. She brings integrity, humor and commitment to everything she embraces.

Proven Success and Experience
Allie Baxter
DRE #02072389

Allie brings boundless passion and a creative eye to the team. She is the marketing and advertising director, and facilitates each period of a listing, from the beginning to the sale, to ensure the property receives the vast exposure it deserves.

Allie has been involved in over 110 transactions, totaling over $355,000,000 in sold volume. Her ability to quickly adapt to the ever-changing real estate marketing landscape makes her an asset to the most sophisticated clientele.

Allie moved to Santa Barbara in 2010, from the Bay Area, upon attending UC Santa Barbara and graduated with a Bachelor of Arts in Psychology. She joined MK Group in 2015 and brings a calm and trusting tone to all of the team's transactions and through all aspects of the sales process.
Brittany Lucas
Marketing & Sales Assistant
Brittany is our Marketing and Sales Assistant, keeping our team organized and taking challenges head-on with a smile on her face every day. She has been a huge asset to Marsha Kotlyar Estate Group since August 2020, handling everything from administration to assisting our marketing and showings.
Originally from the Bay Area, Brittany lived in Los Angeles for 12 years, studying Visual Communications at the Fashion Institute of Design and Merchandising (FIDM) and working in the modeling and fashion industry for over a decade. She then received her real estate license in 2018, before moving to Santa Barbara in 2020. Her eye for beautiful aesthetics and design is invaluable to our team in the luxury real estate industry.
Brittany has a deep passion for helping and connecting with people, which is evident in both her hard work and dedication to our team, as well as her friendly, spirited nature when working with our clients.
DRE #02055307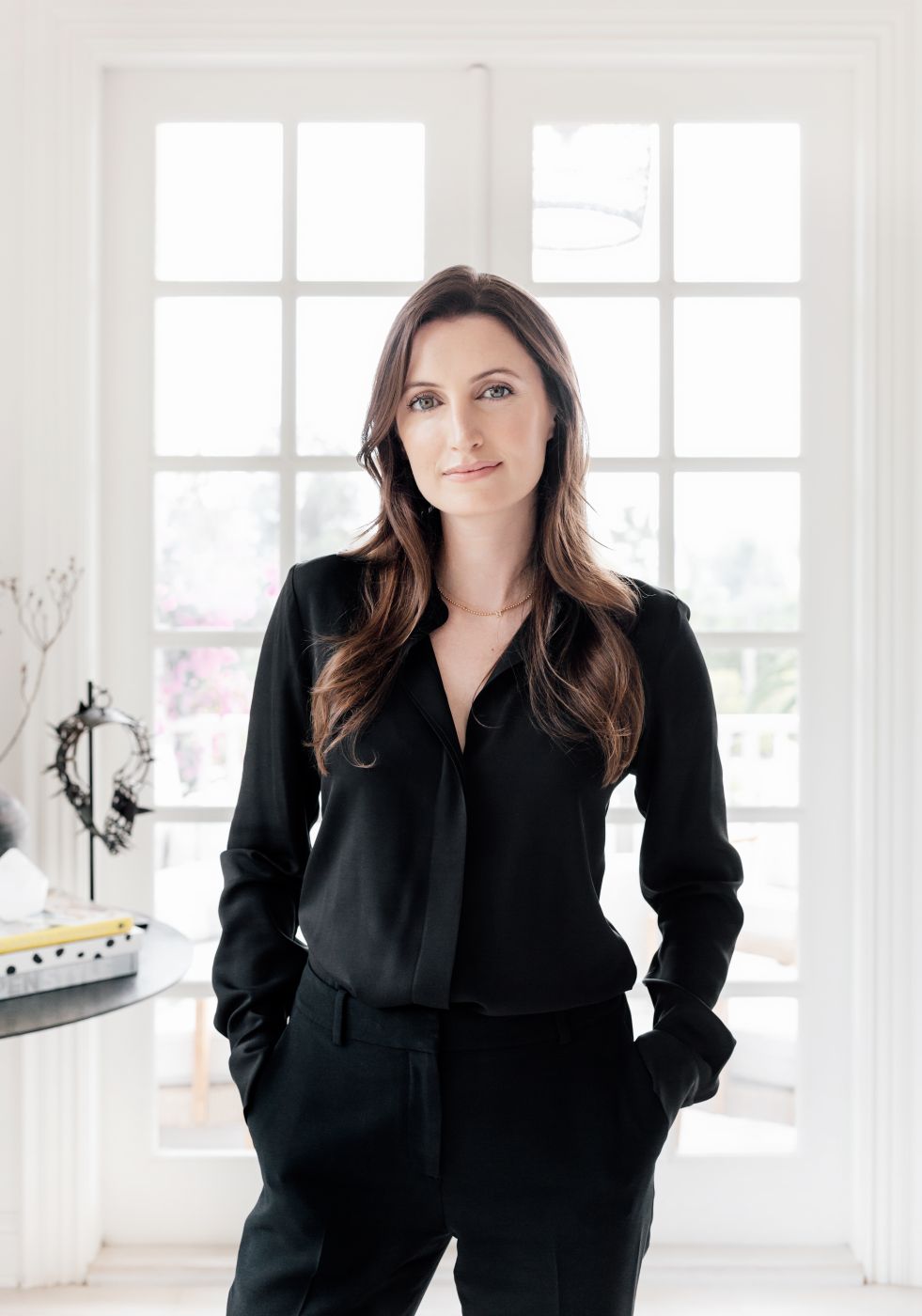 Nell Grokenberger
Sales Assistant
DRE #02135872
Born and raised in the Pacific Palisades, Nell graduated Cum Laude from Boston College in 2014. Prior to her role at Marsha Kotylar Estate Group, Nell worked in luxury sales and project management. While her background in sales at Rosewood Miramar Beach gave her a firm foundation in cross-departmental support, navigating logistical challenges, and establishing business relationships with high-net-worth clients, her experience in project management provided her with incredible multitasking strength and marketing power. Over the past 8 years, Nell has become exceptionally familiar with the Santa Barbara community and continues to set new standards of customer service, professionalism, and commitment to our clients.
When she's not assisting in sales, Nell can be found searching for the perfect cup of coffee, estate sale hunting, or attempting a golf lesson at Birnam Wood.