IN THE CITY THAT'S BECOME HIS CANVAS, JEFF SHELTON IS KNOWN FOR HIS MAGICAL DR. SUESS-LIKE BUILDINGS THAT HAVE CAPTIVATED TOURISTS AND LOCALS ALIKE.
Sending architectural fiends on walking tours across downtown for a glimpse of his work, and leaving residents slowing down to look out their window and marvel at the larger-than-life art forms they pass every day - the bold, Pueblo and Mediterranean-inspired masterpieces are giving Santa Barbara's quintessential red-roofed buildings a little more flair, and a lot more fun.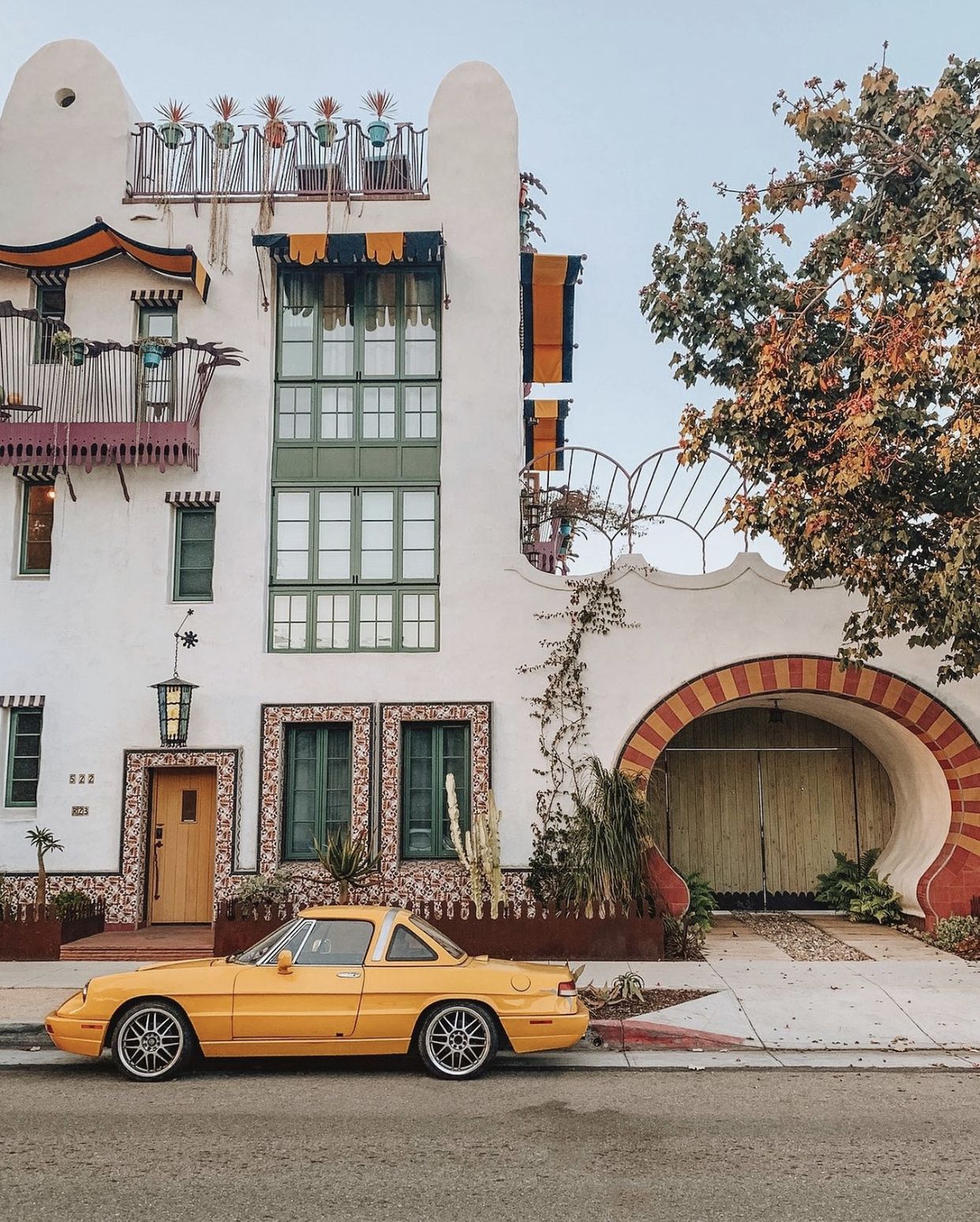 Photo by Carly Mask

---
THE STORY BEHIND SANTA BARBARA'S MOST WHIMSICAL ARCHITECT
---
Describing his work as "asymmetrically symmetrical and a bit over the top," his buildings reflect the same joy and celebration of the community he loves. Shelton was raised in the home he still lives in today with his wife and two daughters. However, it was never an actual house - it was an abandoned school.
Situated between Lotusland and Mountain Drive, the history of his fantasy-like home stretches back to an early 1900's boarding school. Structures that were once the school's library, infirmary, and classrooms were all repurposed into homes.
Not growing up in a "normal house" gave Shelton the framework to think outside of the box. His goal as an architect is to enlighten, give his community a sense of freedom, and design buildings in a way that relates to people. With more than 20 years of experience under his belt, Shelton continues to gracefully navigate Santa Barbara's strict Spanish guidelines while also challenging what it means to be "just another white stucco building."