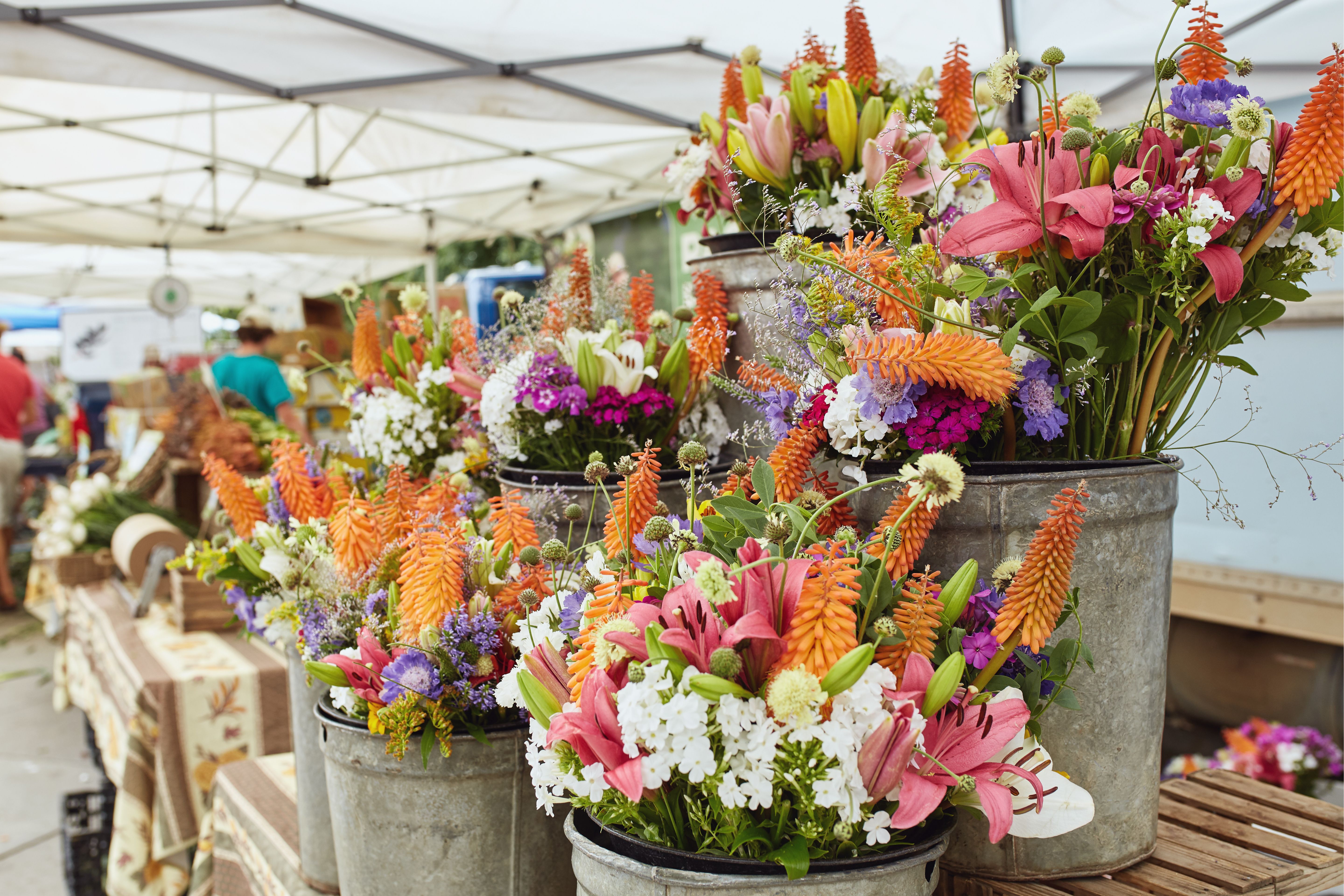 With year-round sunshine and nutrient-rich soil, Santa Barbara farmers' markets offer some of the country's most vibrant and diverse produce. Whether you're shopping for the week's groceries, buying fresh flowers, or simply grabbing a quick coffee, our local farmers' markets are the perfect pit stop.
While there are a few markets in the area, the Santa Barbara Certified Farmers Market is by far and away the most popular. Established in 1983 and operating six days a week, the SBCFM is a producer-owned market that acts as a direct outlet for approximately 130 local farmers, ranchers, and fishermen. Selling everything from meats, dairy, baked goods, jams, and more, produce is harvested as near as the local foothills to as far as the Central Valley. Securing a stand can be very competitive, and producers must first obtain a certificate confirming that their products were all personally raised or grown. Reselling or third-party distribution is not allowed. While the requirements are strict, these high standards ensure that the Santa Barbara Certified Farmers Market continually offers only the best produce to locals.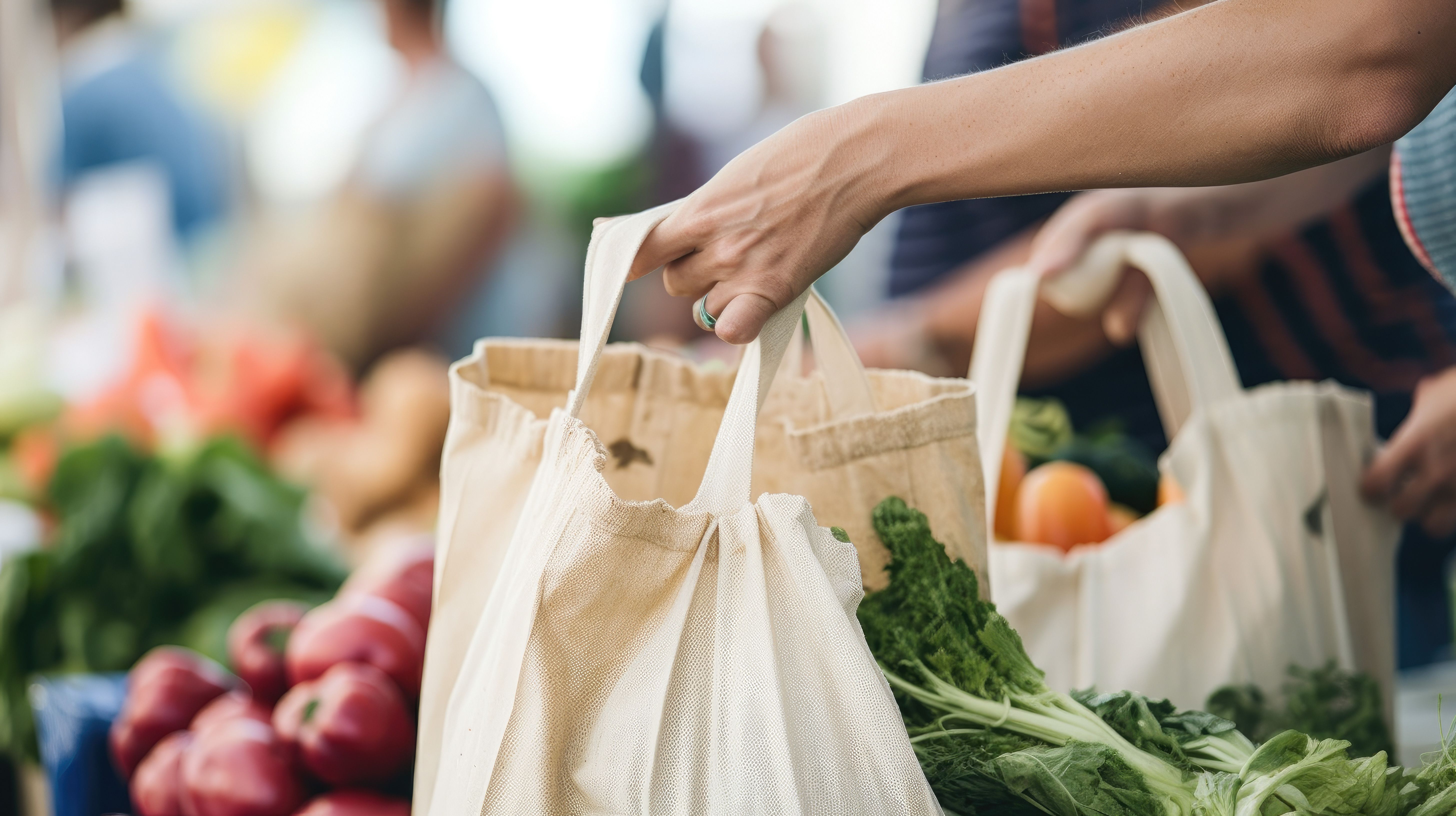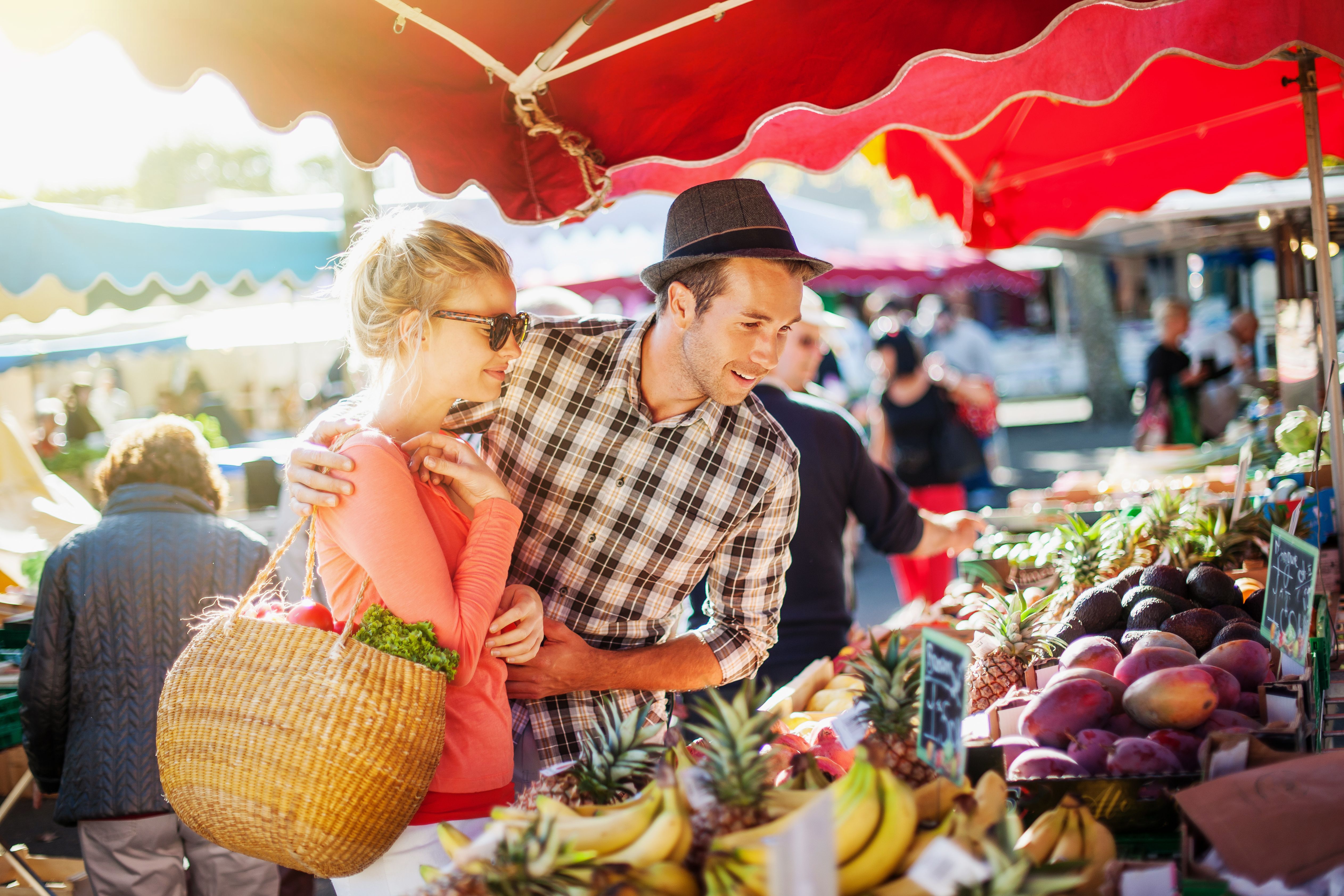 The Santa Barbara Certified Farmers Market is open every day except Monday, and the locations rotate throughout the week. Weekend markets tend to be larger in size and longer in runtime, but even the smaller weekday markets offer goods from about 12-15 diverse producers. No matter the day, the SBCFM will have enough delightful produce to dazzle during even a quick stop. Please see below for a breakdown of the current schedule:
Tuesday: Santa Barbara Old Town
500 & 600 blocks of State Street | 3 pm - 7 pm
Wednesday: Solvang
Copenhagen Drive & 1st Street | 2:30 pm - 6:30 pm
Thursday: Carpinteria
Downtown Carpinteria along Linden Street | 3 pm - 6:30 pm
Friday: Montecito
1100 & 1200 blocks of Coast Village Road | 8 am - 11:15 am
Saturday: Santa Barbara downtown
119 E. Coat Street | 8 am - 1 pm
Sunday: Camino Real Marketplace
Corner of Storke Road & Hollister Avenue | 10 am - 2 pm
Curious shoppers can always check the Santa Barbara Certified Farmers Market's official website to consult what is in season or be adventurous and prepare for a surprise. There is local car or bike parking available, but please leave pets at home. We can't wait to see you there!