It is easy to understand why Hope Ranch is one of the most coveted neighborhoods in Santa Barbara. Life in Hope Ranch is idyllic.
Perched on the bluffs overlooking the ocean, the world-renowned Hope Ranch is among the rolling knolls just west of Santa Barbara's city limits. Set behind the arched entry, lined with famed California palms and rich in natural beauty, Hope Ranch is a private community that stretches almost 2,000 acres along the Pacific. Blending the enviable luxury of Santa Barbara's most impressive real estate with the California-cool lifestyle of private golf, tennis, horseback riding, and beach days, Hope Ranch is a haven for undisturbed peace and play.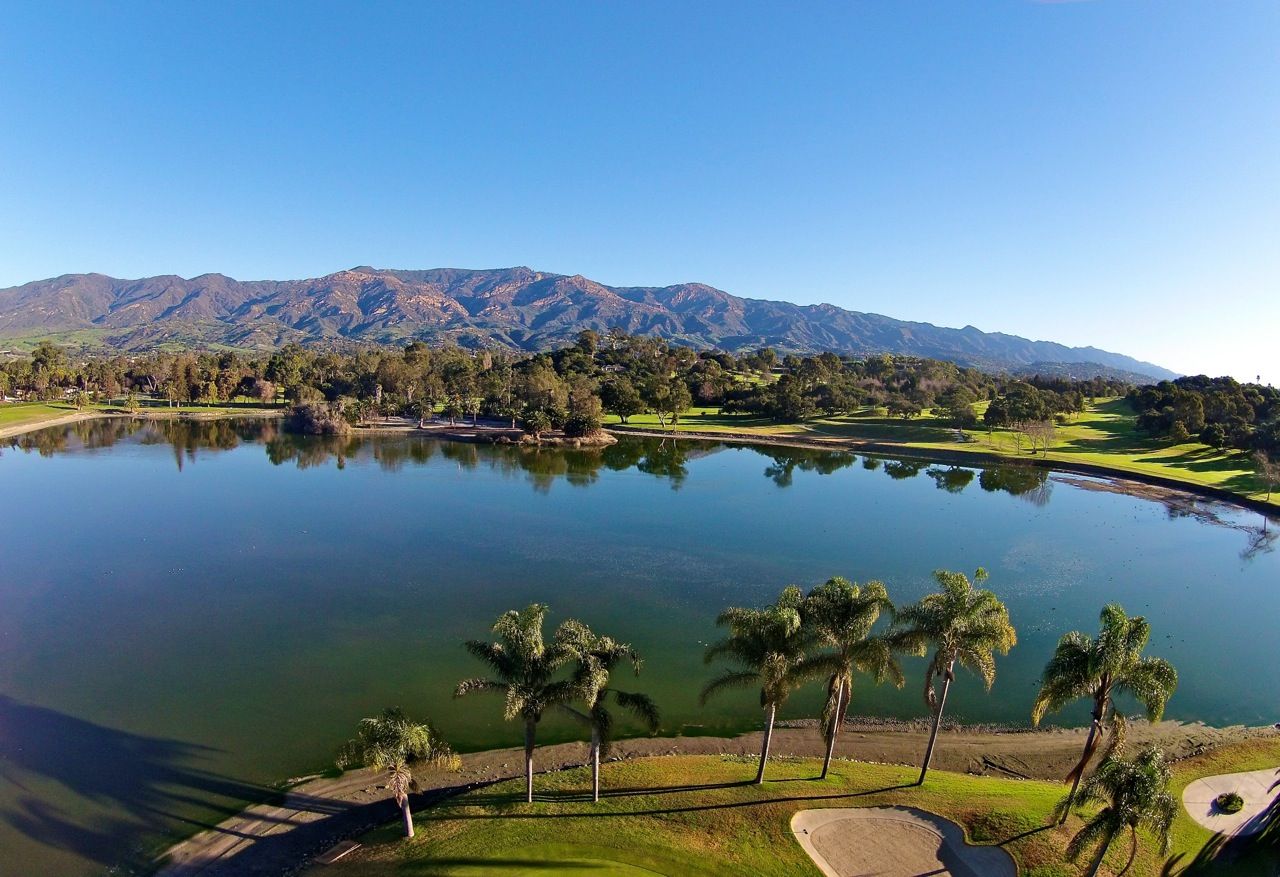 World Class Private Amenities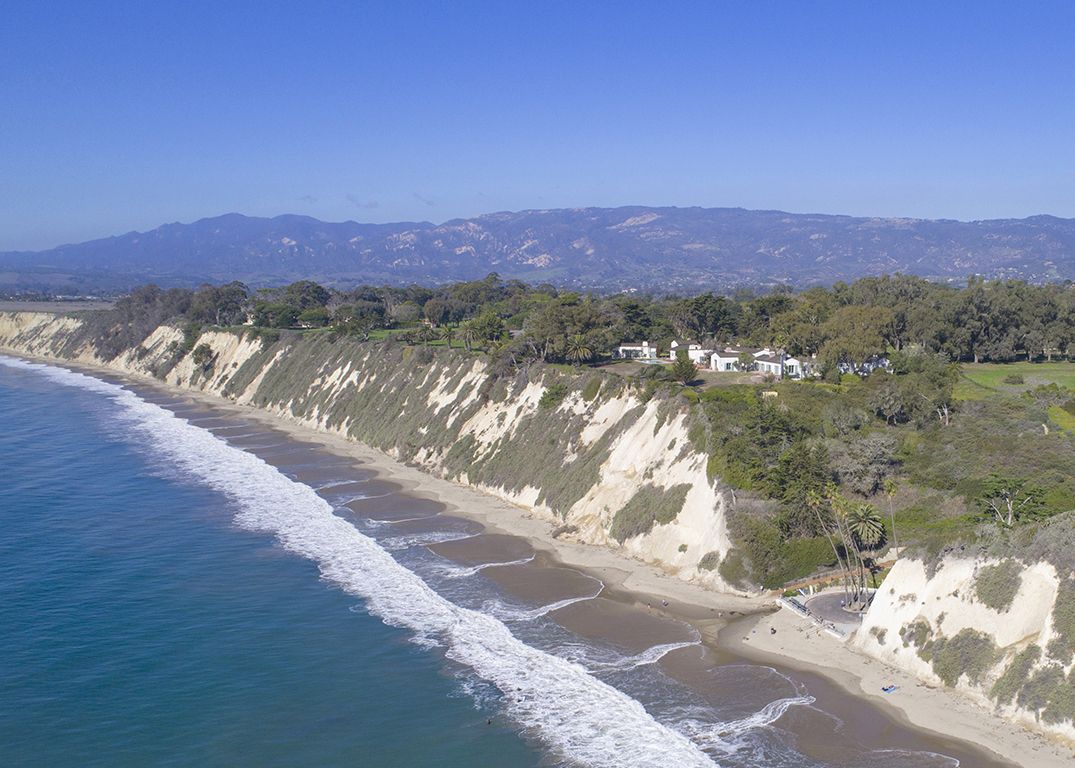 Hope Ranch is a community that revolves around enjoying the area's natural wonders. Avid golfers and tennis enthusiasts can become members of the private La Cumbre Country Club. Designed by famed Santa Barbara architect George Washington Smith, the clubhouse hosts casual lunches, formal dinners, and a variety of athletic and social gatherings. Framed by the Santa Ynez peaks, the club also offers an expertly maintained members-only eighteen-hole golf course designed by Captain George Thomas. Equally beloved is Hope Ranch Beach, the community's private beach accessed by keycard. The beach is open year-round but is especially popular during the summer when it is equipped with lifeguards and staff to assist with setting up beach chairs, cabanas, or quick bites. Historic on-site bathhouses offer lockers, showers, bathrooms, and kayak/surfboard storage. Animal lovers need not feel forgotten, as Hope Ranch is home to over 22 miles of interlocking equestrian bridle trails and the Hope Ranch Riding Club.
Protected Privacy
The secret soulmate of Montecito, Hope Ranch is ideal for those seeking a touch more privacy. In addition to overseeing improvements and developments, the Hope Ranch Homeowners Association has established a private security department to ensure a peaceful environment for all residents. All but three roads are private, creating a serene atmosphere no matter the time of day.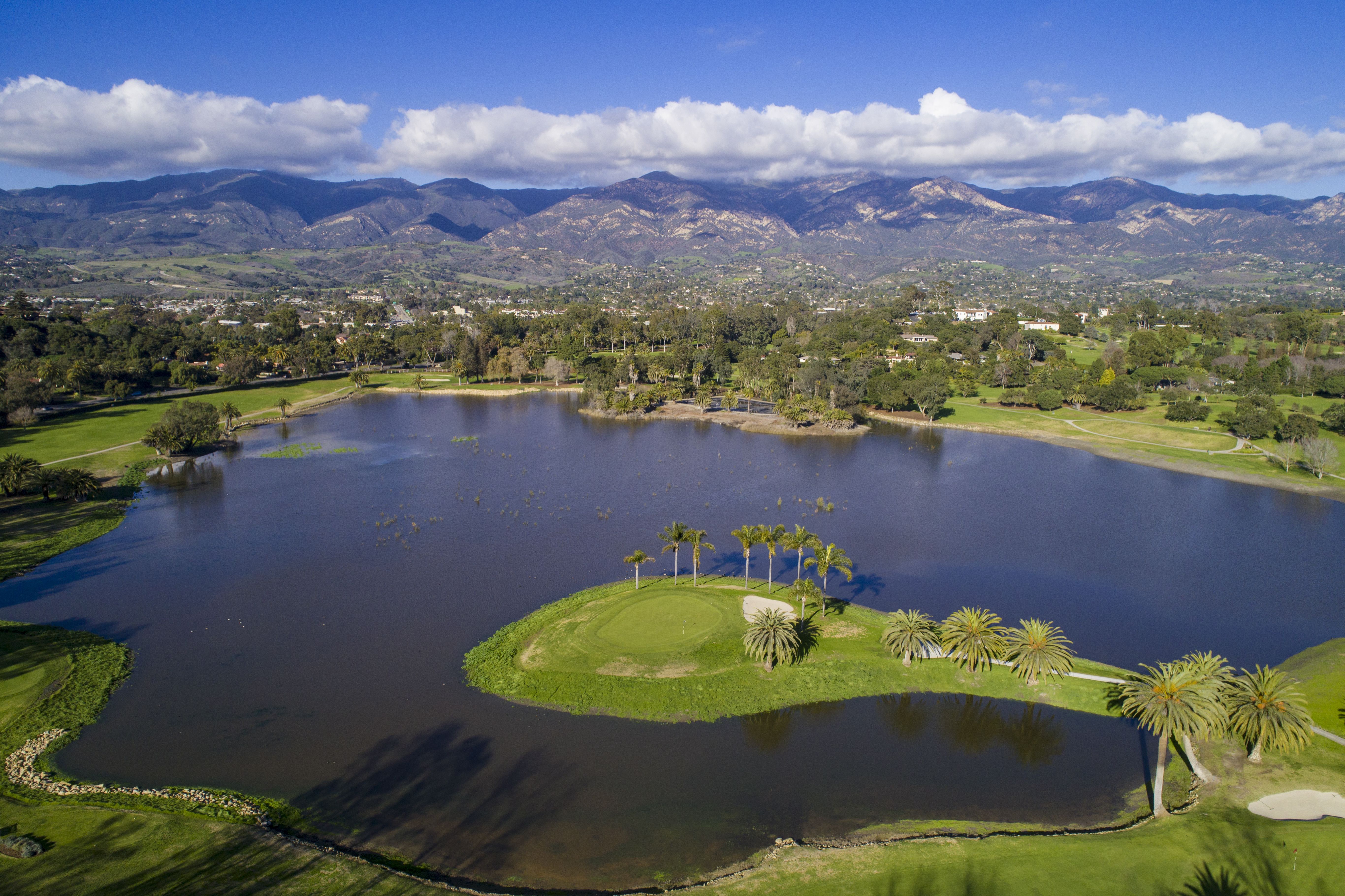 Oceanview Sunrises & Mountaintop Sunsets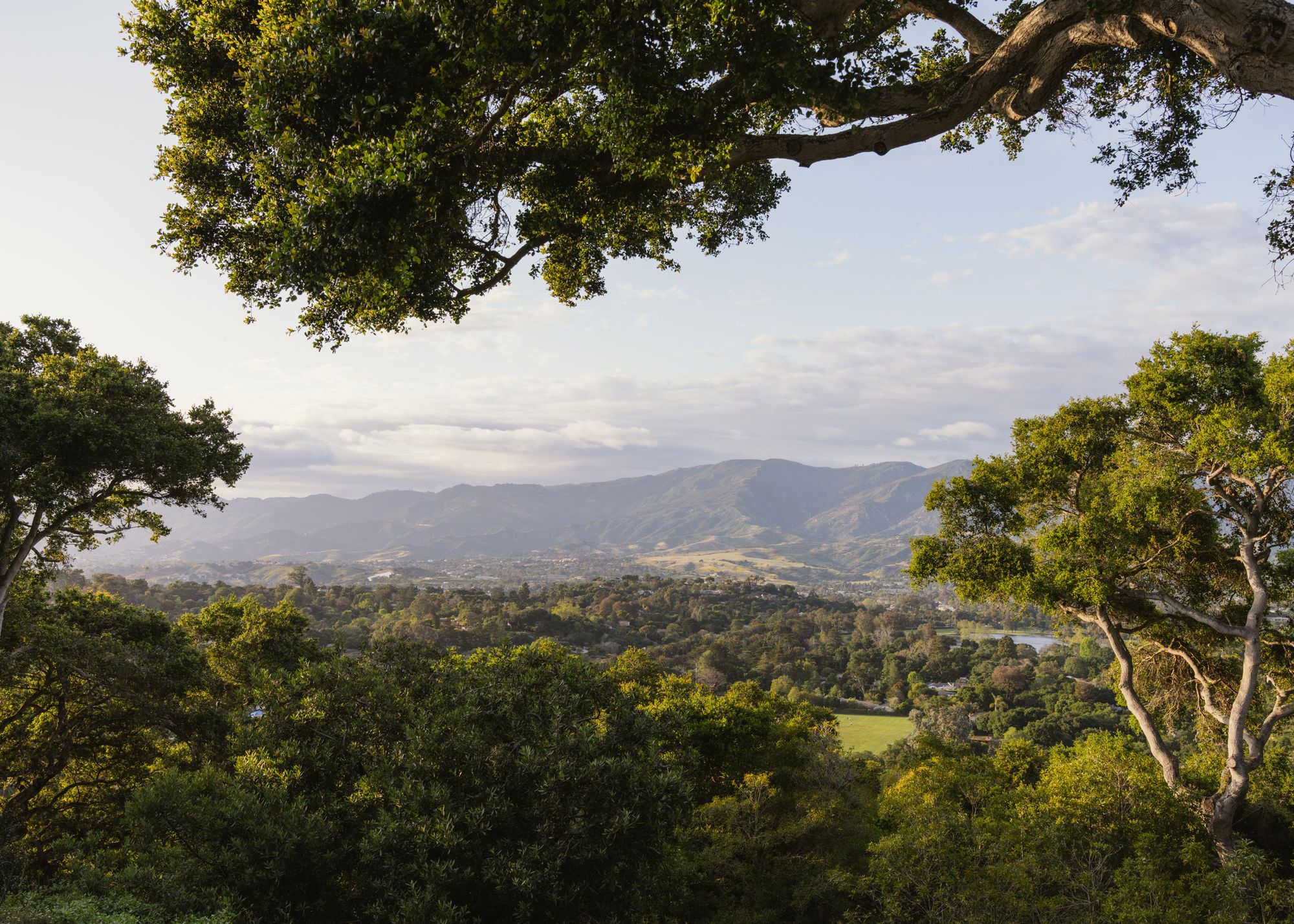 Perfectly positioned between miles of interrupted Pacific coastline, sky-high Santa Ynez peaks, dramatic bluffs, and rolling hilltops, Hope Ranch is known for having some of the most jaw-dropping views in Southern California. While community members enjoy leisure strolls through the manicured landscaping and towering palms in shared spaces such as the picturesque winding roads and walking paths, nothing is as astoundingly beautiful as the ocean and mountain views accessed only through the private homes of Hope Ranch.
Perfect Proximity
While the homeowners association's restrictions protect the interests of Hope Ranch as a whole, proximity to the zest of the Mesa or Upper State Street keeps culture current. Despite feeling like a world all its own, Hope Ranch is less than 20 minutes by car to the Santa Barbara Airport, making travel stress-free. Days spent at home are as equally as convenient. The area's best farmers markets and grocery stores are all within a quick drive.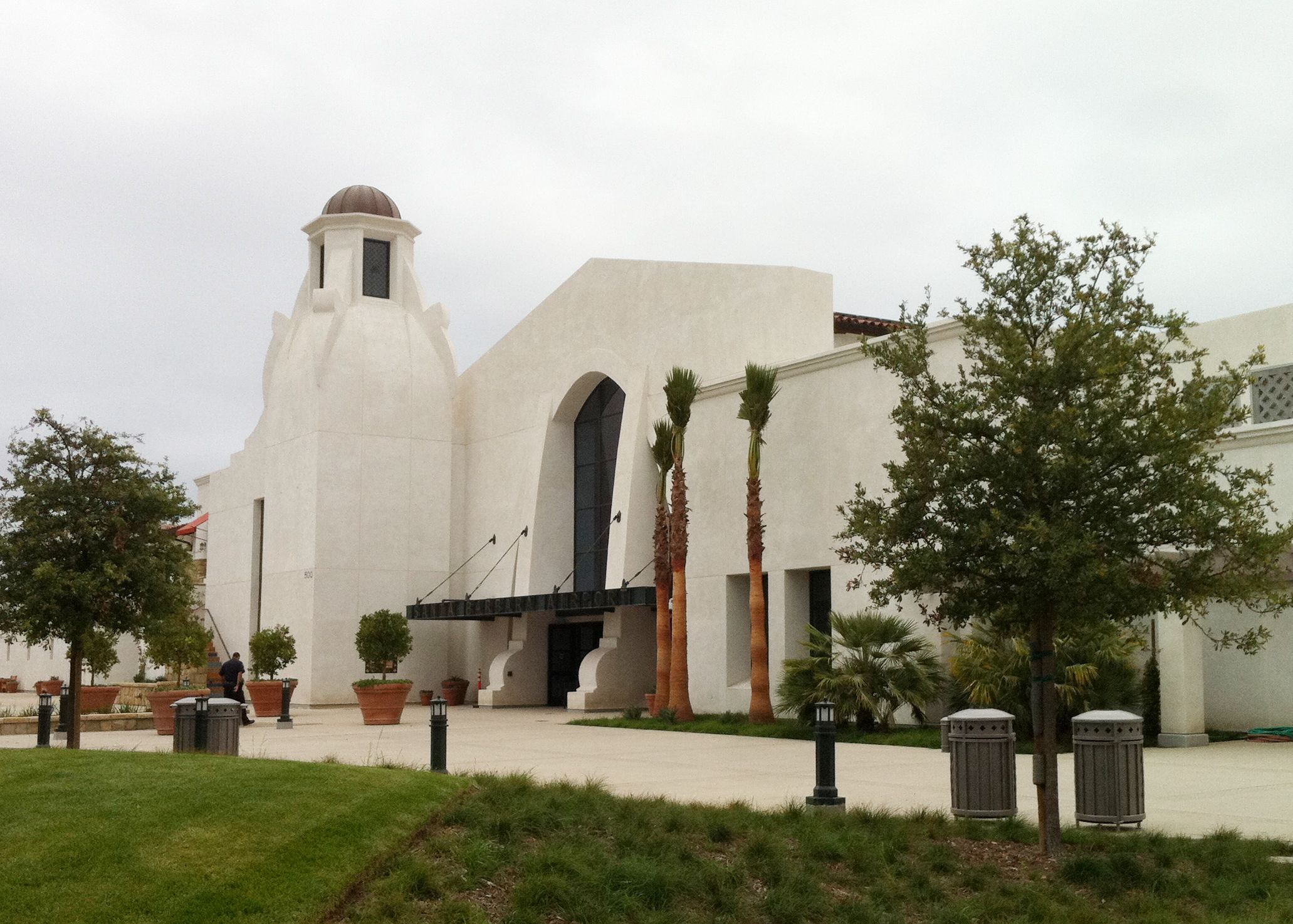 Legendary Estates
Despite its seemingly endless activities and sprawling vistas, Hope Ranch is home to only about 700 homes. The area's remarkably diverse terrain includes everything from rolling hills, blufftops, and flat mesas, so no two properties are the same. Hope Ranch parcels range from one to ten acres, offering different elevations and orientations to showcase unique ocean or mountain views. We've selected three standout Hope Ranch estates currently on the market: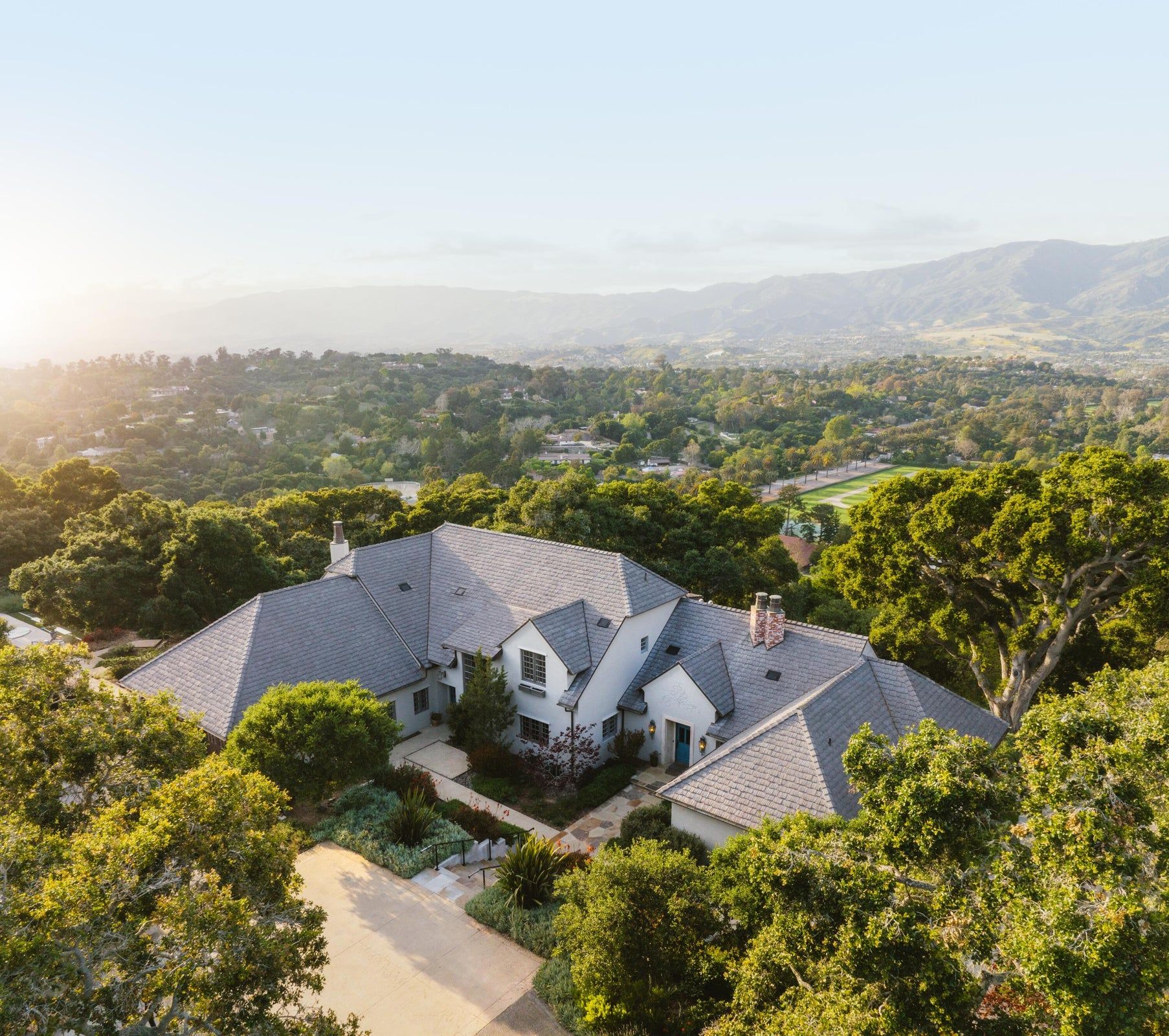 4178 CRESTA AVENUE

Boasting perhaps the most spectacular views in Hope Ranch, Oak Hill is an estate like no other. Thoughtfully designed to complement the natural undulations of the land and maximize the sweeping mountain views of the 2.9-acre property, this expansive 4 bedroom, 4.5 bathroom home spans over 5,407 square feet, with 2 offices, a main floor primary suite, and a 3-car garage. This estate also enjoys an additional 553 square foot private guest house, wine cellar, and a converted barn with two flex rooms and a 2-car garage complete the floorplan.

Listed by Berkshire Hathaway HS.
Seller Represented by Marsha Kotlyar Estate Group.

929 CANON ROAD

This classic 1925 Hacienda was designed by renowned architect A. B. Harmer, who also designed the Montecito Fire Station on East Valley Road, the wing addition for Our Lady of Mount Carmel Church, and the famous Montecito Inn, which was commissioned by none other than Charlie Chaplin. This estate is nestled on approx. 1.4 acres.
Listed by Village Properties
Photo Credit: Doré & O'Neill Real Estate Team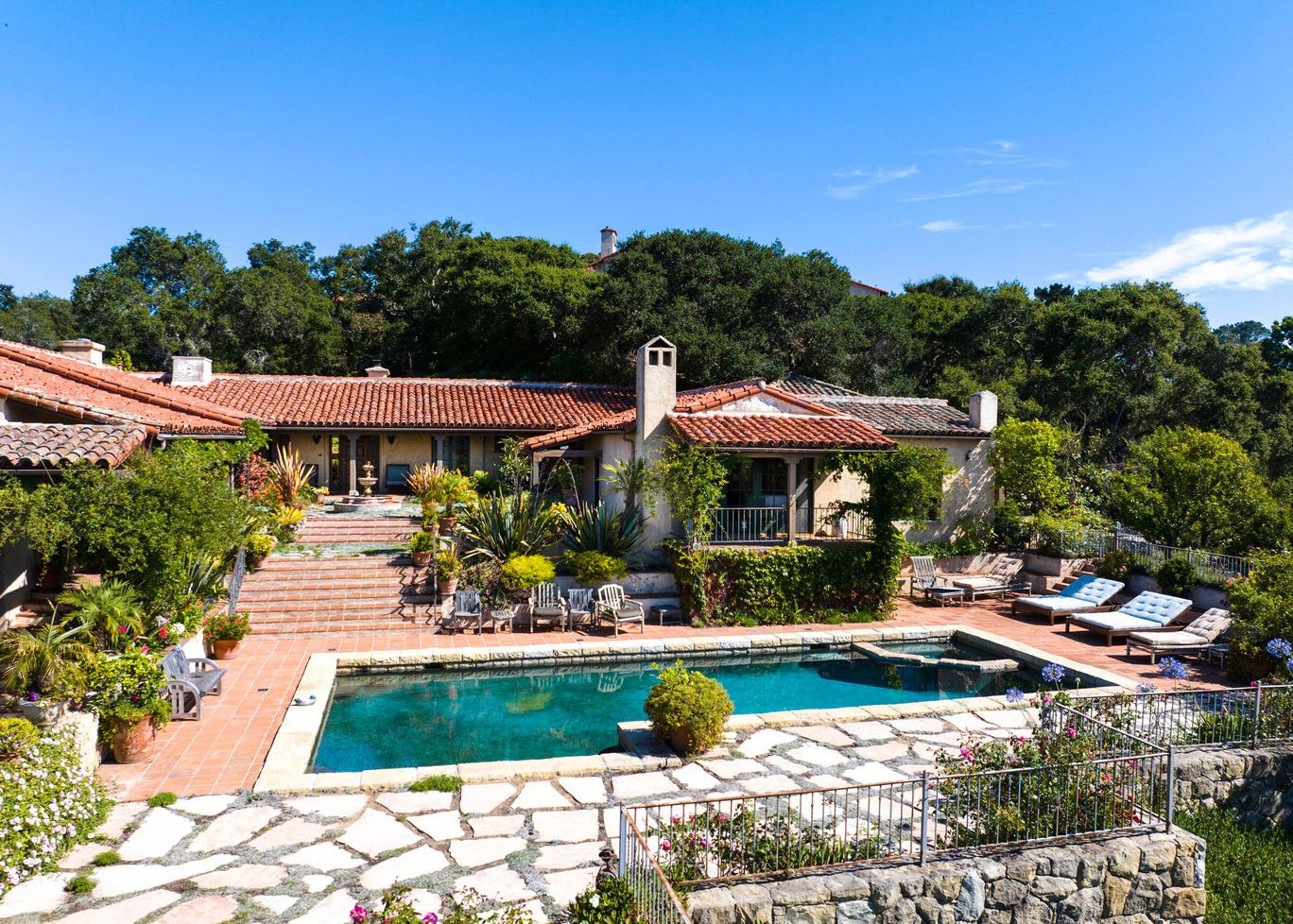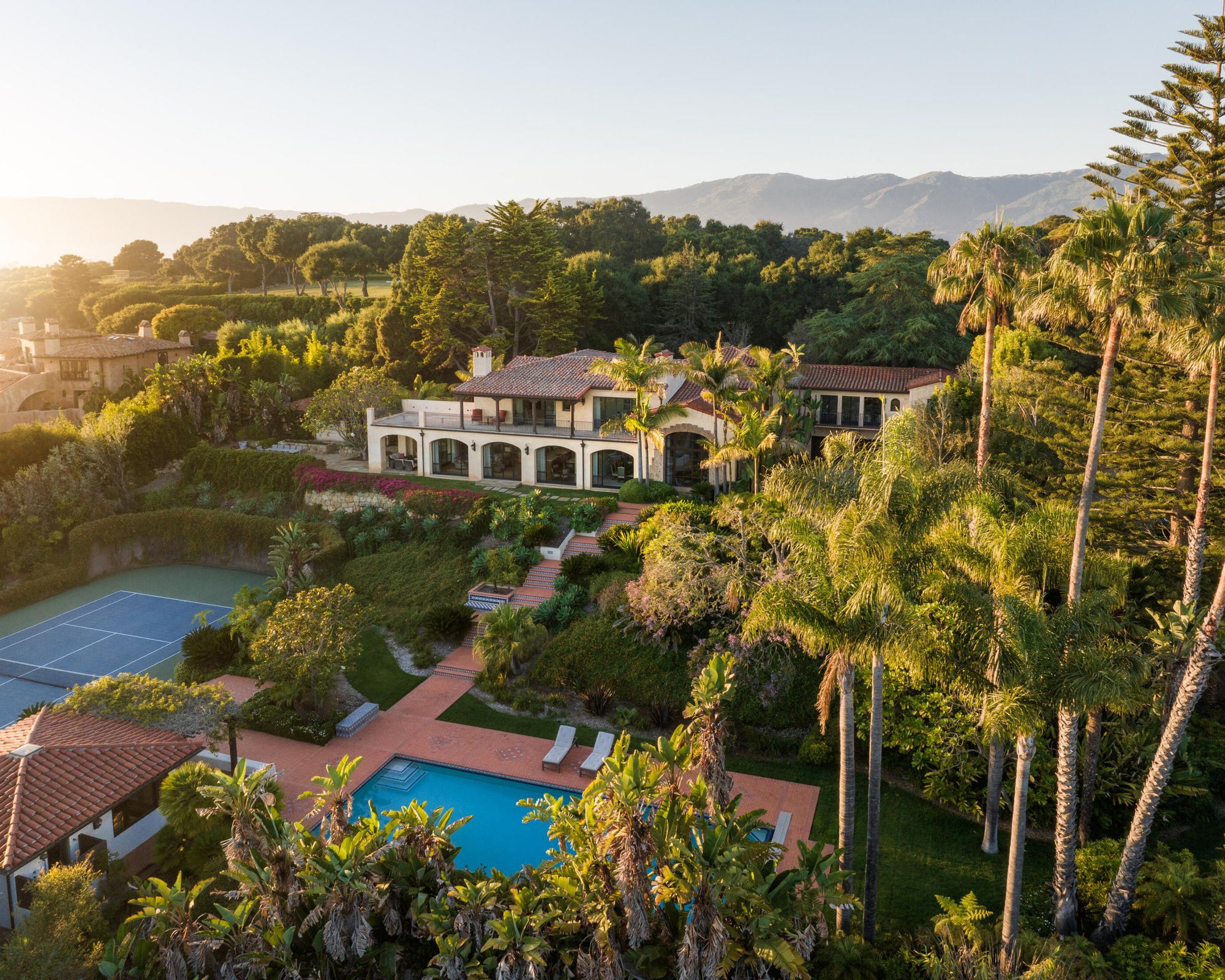 4187 CRESTA AVENUE
Boasting more than 10,300 square feet of living space, beautifully and extensively renovated in 2015, the 2.5-acre property checks nearly every box: an 8,100+ square foot main residence, a spacious guesthouse, a pool & pool house, a tennis court, an exercise center, gated security, and privacy -- a luxury compound tucked away on one of the most desirable streets in Hope Ranch.
Listed by Sotheby's International Realty.
Photo Credit: Dusty Baker Group.
Storied History
Rancher Thomas Hope could never have guessed that the land he purchased for his sheep in 1861 would eventually evolve into one of California's most sought-after enclaves. It wasn't until 1923, when Harold Chase took one look at the ocean horizon, mountain peaks, rolling hills, and Oak-speckled valley, that he knew it was destined for something great. Scrapping the original idea for an 800-room hotel, Chase organized the La Cumbre Estates Corporation and began developing residential sites. In 1925, Chase broke ground on the first Hope Ranch home.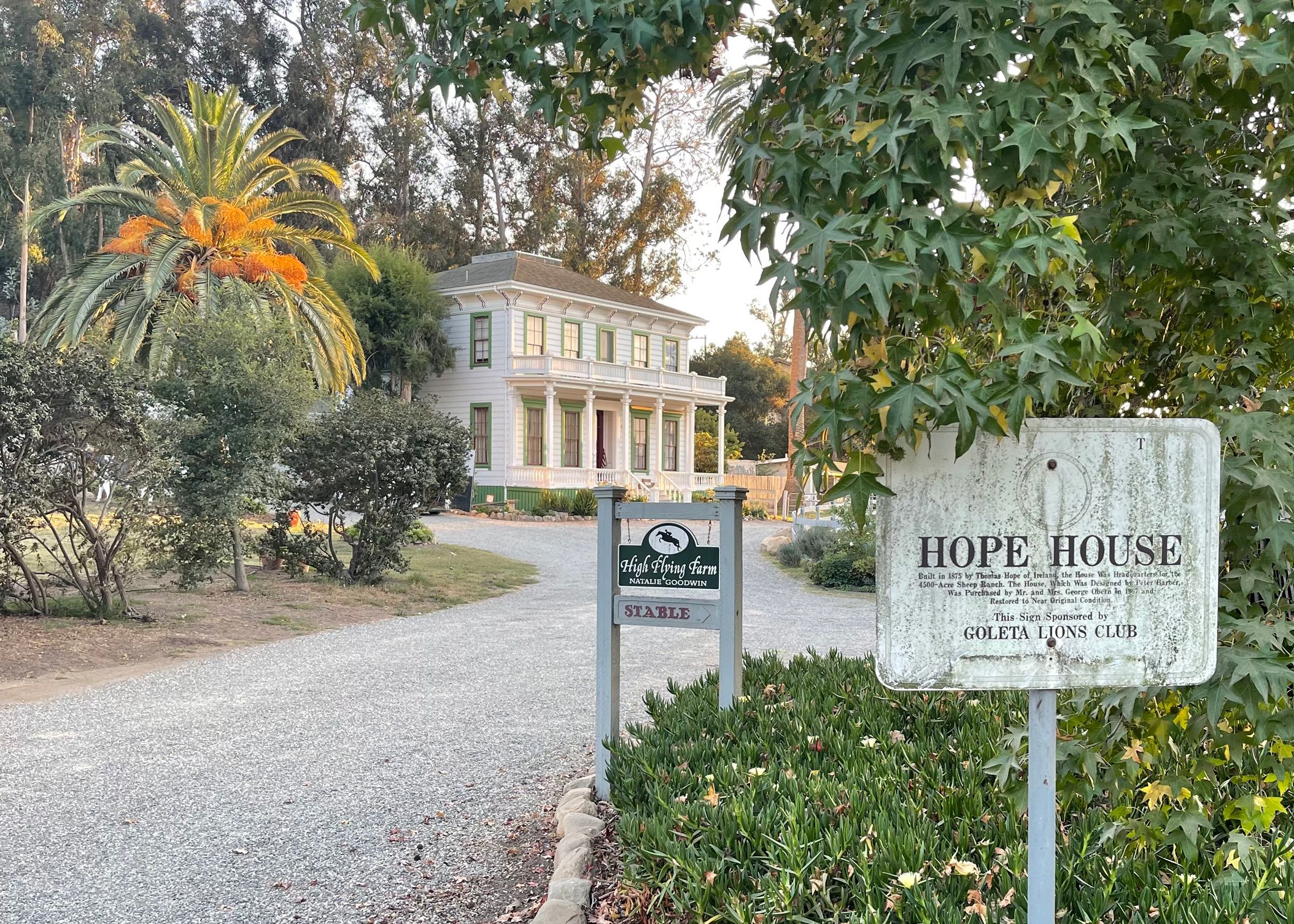 Copyright: DocFreeman24, Wikipedia.
Perfect Weather (Year-round!)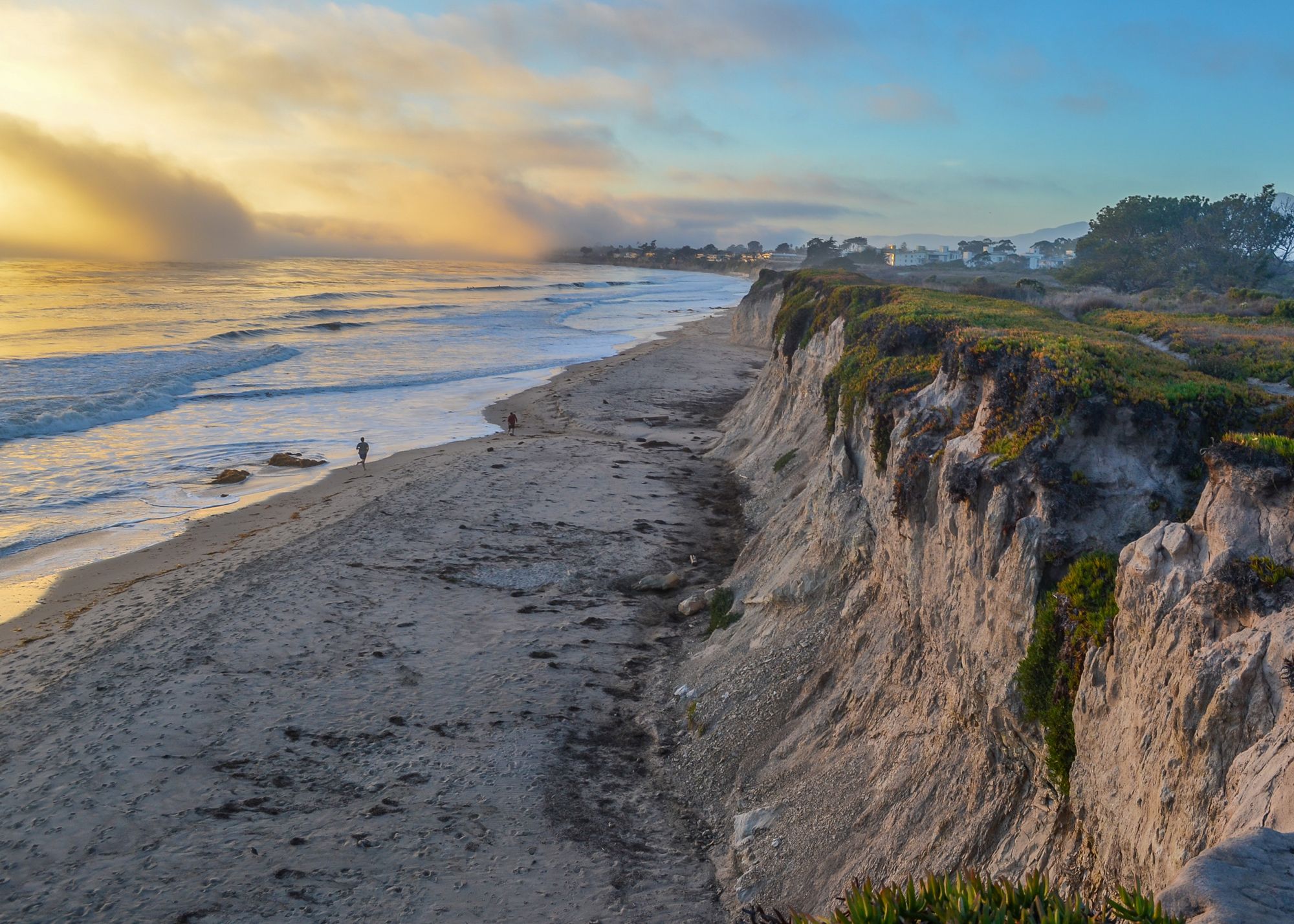 With a 2022 average temperature of 71º and only 4" of rainfall, Hope Ranch is the crown jewel of Santa Barbara when it comes to perfect weather. Hope Ranch enjoys a uniquely idyllic climate thanks to its varied landscapes of the Pacific Ocean, Santa Ynez Mountains, and rolling knolls. With big blue skies and warm, sunny days perfected with a crisp ocean breeze, there is nothing better than another guaranteed beautiful day.
If you are interested in our Cresta listing or any other properties currently available in Hope Ranch, contact us. We are happy to show you this fantastic community and all its amenities.