Marsha Kotlyar estate Group's local guide to the best beaches in our area, from Carpinteria and Montecito to Santa Barbara and beyond. With Labor Day weekend on the horizon, we can't think of any other place we'd rather be than one of our world-renowned beaches.
CARPINTERIA
RINCON POINT
Rincon Point is off the 101 freeway at the southern end of Santa Barbara County. Named "Queen of the Coast," this beach is one of California's greatest and most iconic surf breaks. A beautiful beach cove with a family-friendly crowd, Rincon offers a front-row seat to watch local and international professional surfers train on world-renowned waves. It's the perfect winter weekend spot, whether you're walking through tidepools at low tide, boogie boarding, or watching the sunset. Primarily accessed through a gated community, this beach tends to be calmer and allows for a feeling of seclusion.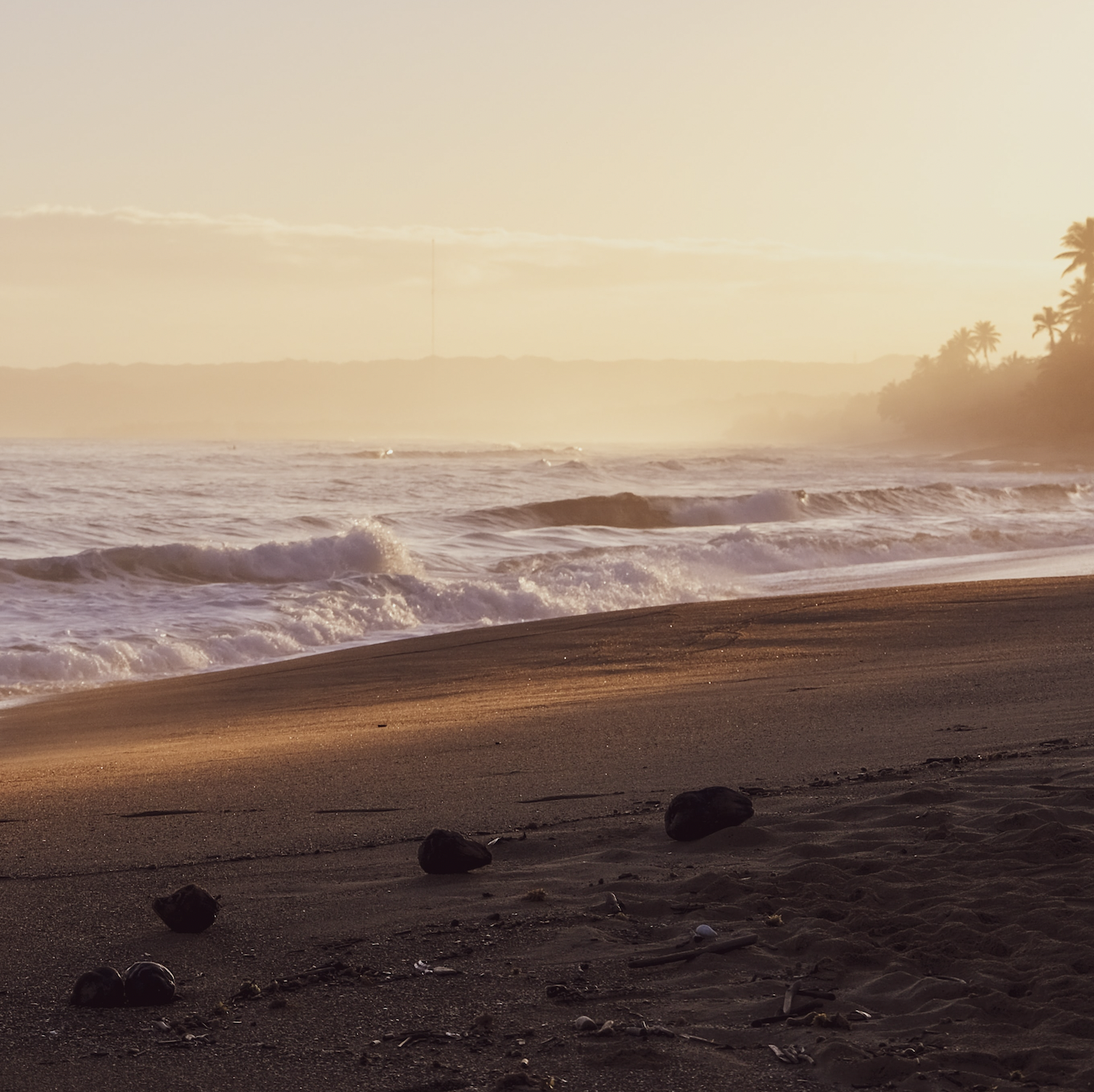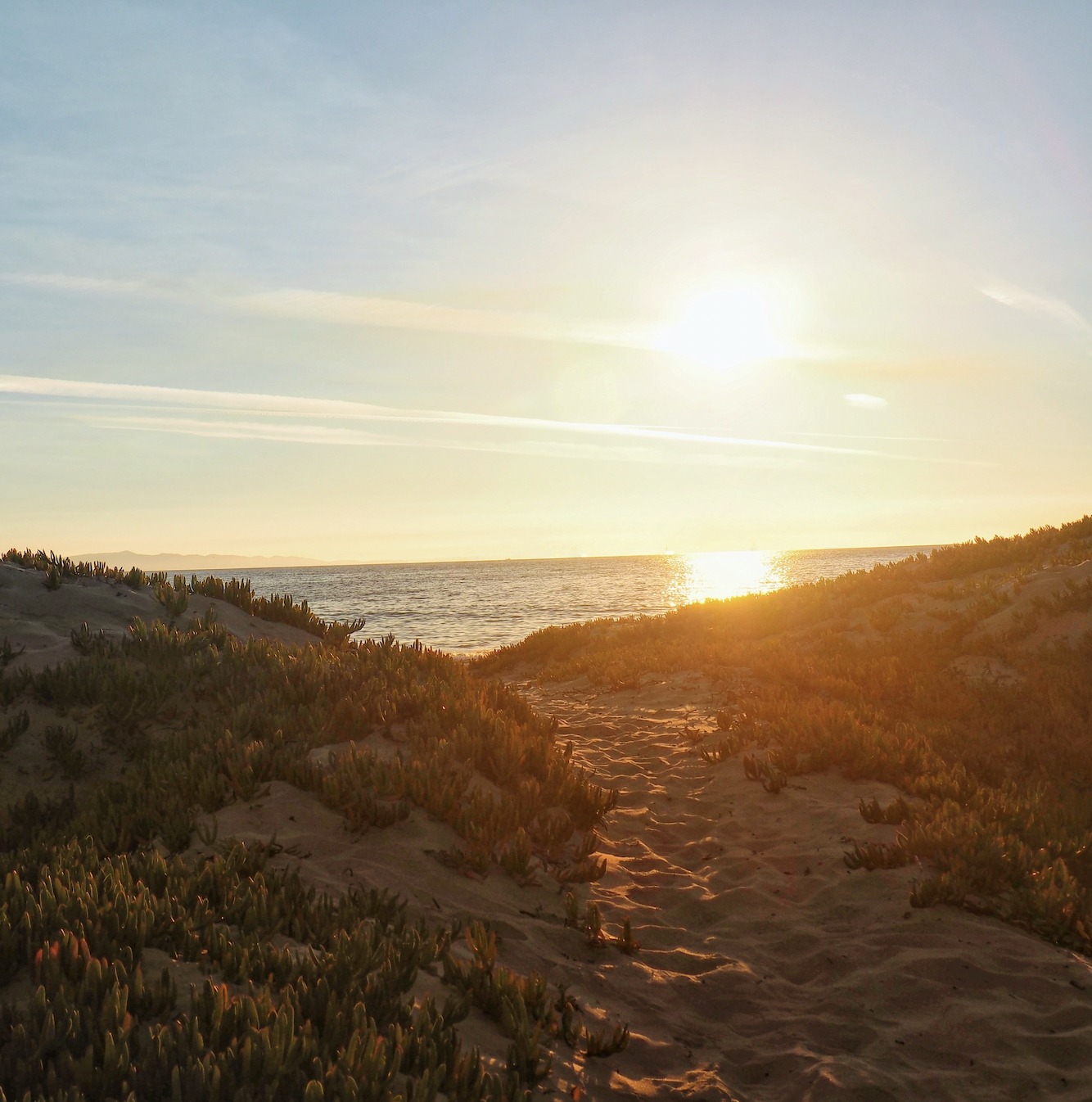 Carpinteria State Beach
Popular for families and swimmers because of its gentle slope of the ocean floor, Carpinteria State Beach is one of the safest beaches on the California coast. With ample parking and easy beach access, you're guaranteed to get a good spot with enough space to spread out. Swim out to one of three floating platforms, or walk down the street for a milkshake from "The Spot."

Sand Point / Avenue del Mar
Escape the crowds and visit a local's beach tucked behind a private, gated enclave of luxury estates. To get here, park on Ash Avenue in Carpinteria and walk north on the beach. Since the average tide level is close to the rocks, the best conditions to stroll through are at low tide. Behind this beach you can also find Carpinteria Salt Marsh Nature Park behind this beach, which has great walking trails that lead to observation stations, bird-watching spots, and more.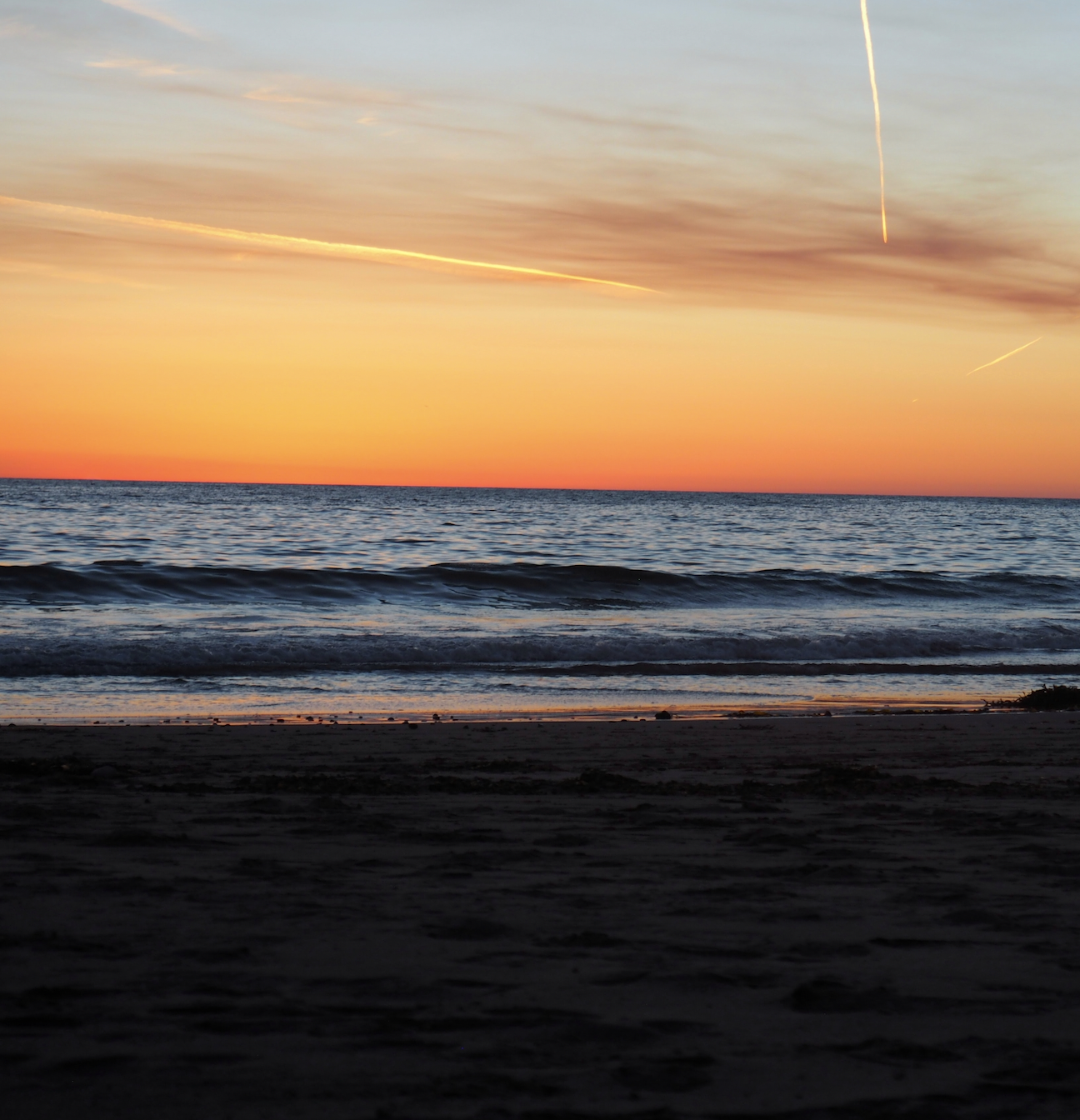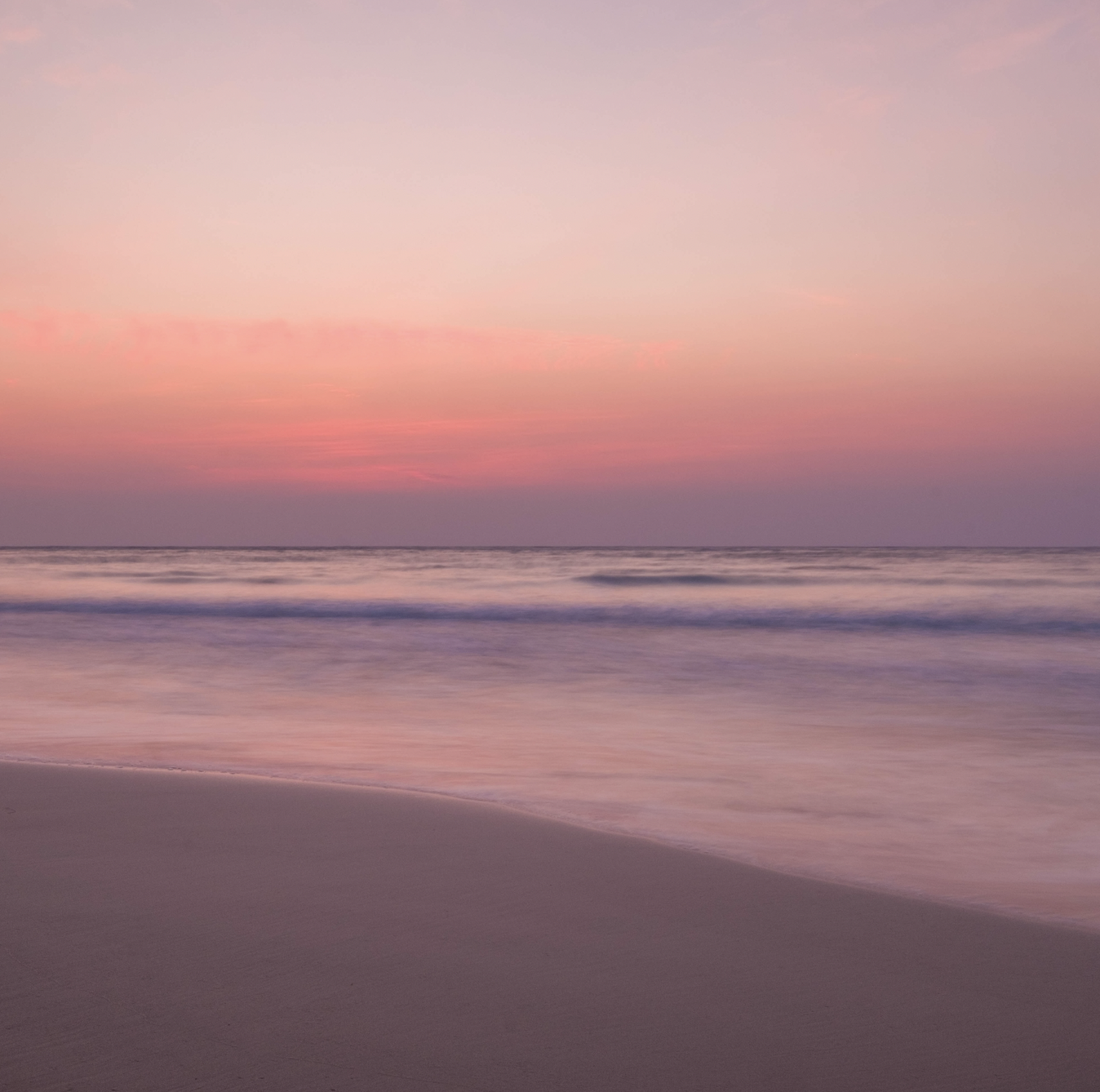 Padaro Lane / Santa Claus Lane
Just north of Carpinteria, Padaro Beach is located along Parado Lane off of Highway 101's exit 88. Visitors park alongside the road shoulder and walk across railroad tracks and through large rocks to get to the sand. Locals will tell you that depending on the time of year, batrays attract juvenile great white sharks. For the adrenaline junkie, jump on a paddle board and you might be able to spot one up close! If that's not your speed, you can always grab something to eat at the neighboring Padaro Beach Grill.
Loon Point
Where Padaro Lane meets the southern end of Summerland, Loon Point Beach is framed by high bluffs and miles of white sand that feel both remote and private. Isolated, delightful, and away from tourists, this beach is a hidden gem that can take visitors all the way to Carpinteria's Santa Claus Village when the tide permits.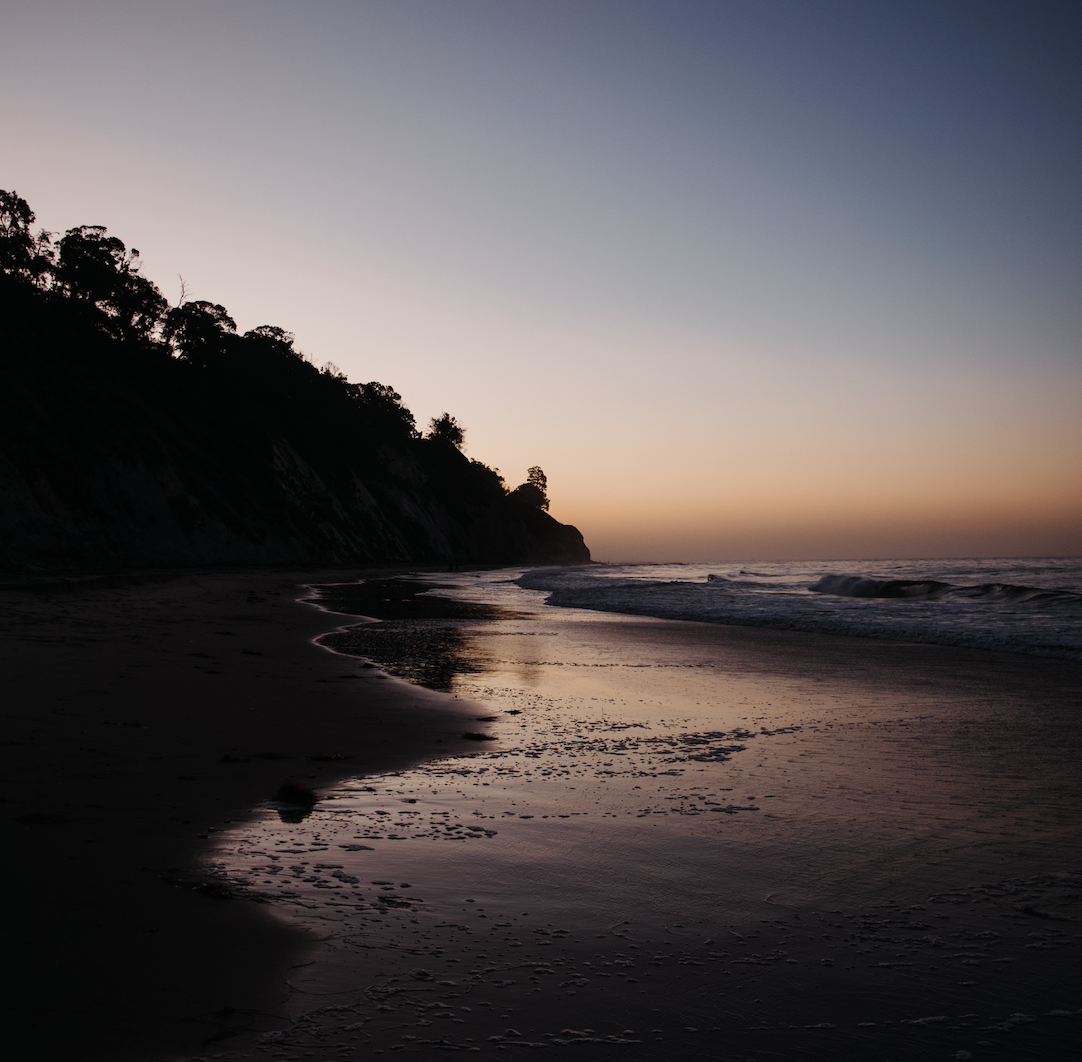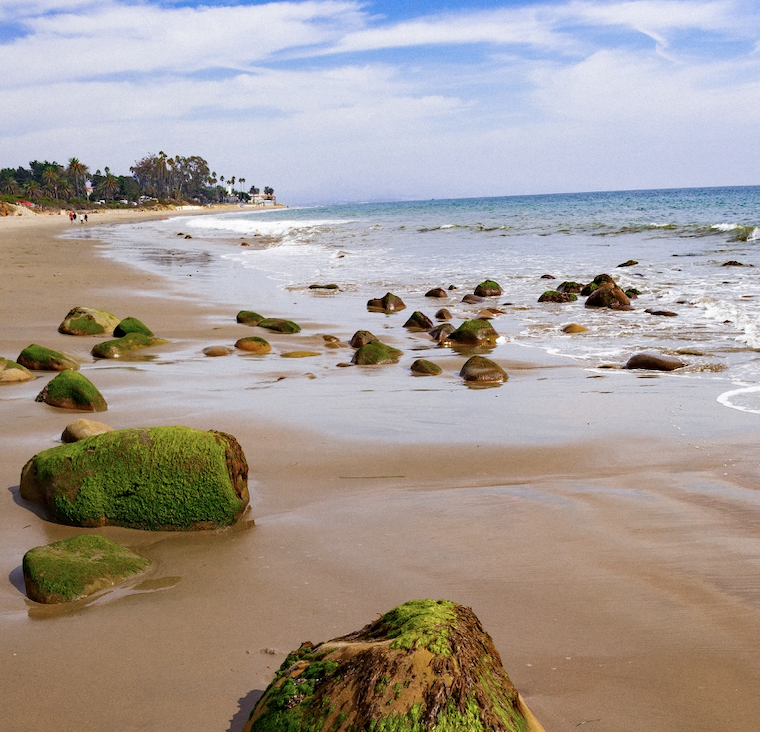 MIRAMAR BEACH
Relax into a south-facing cove for a perfect day at Miramar Beach. Great for paddle boarding and watching surfers ride the point, we can't think of a better place to view the sunset from the sand. With parking in the neighborhood nearby or along South Jameson Lane, this beach wins for being the easiest paddleboard and picnic location. If you get hungry, you can even get burgers to-go from the Miramar Hotel food truck!
FERNALD POINT
Neighboring Miramar Beach and just beyond Posillipo Lane, Fernald Point Beach backs up to a stretch of private luxury homes. Visitors can stroll sandy stretches and stumble upon remnants of an old cement groin built in the 1930s to trap sand and widen the beach. An old jetty divides Fernald Point Beach and Sharks Cove, marking a turnaround point unless low tide allows you to venture onward towards Summerland.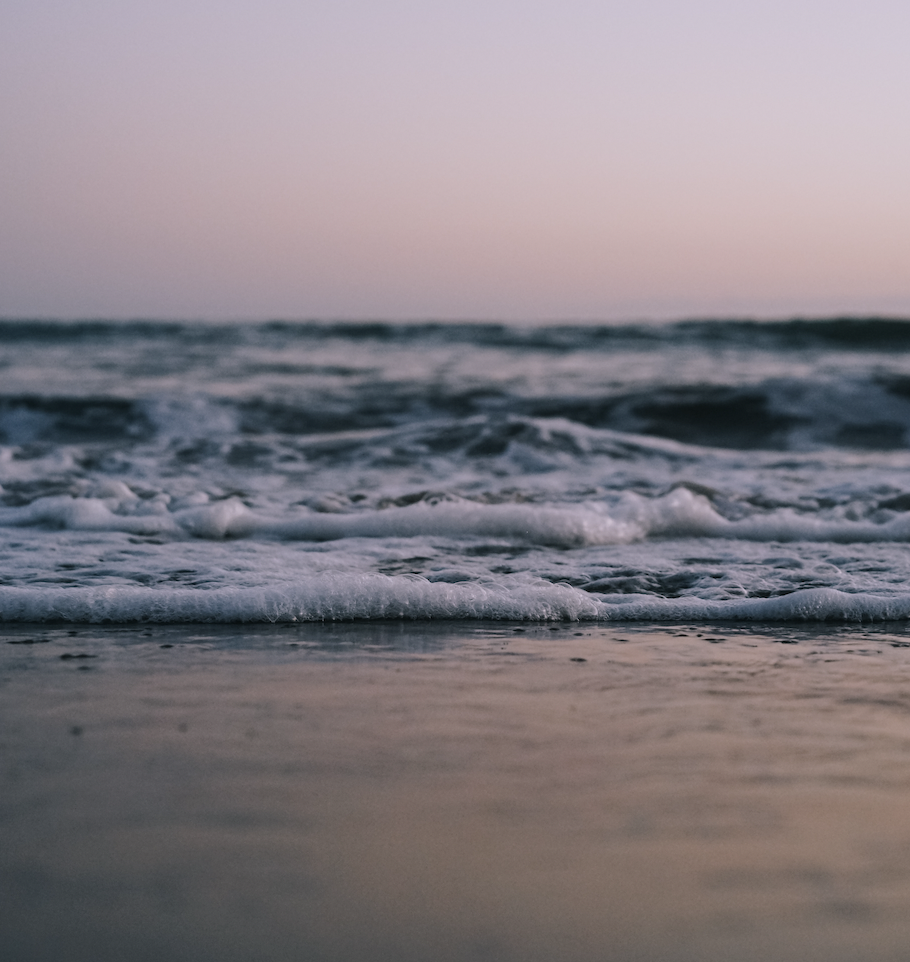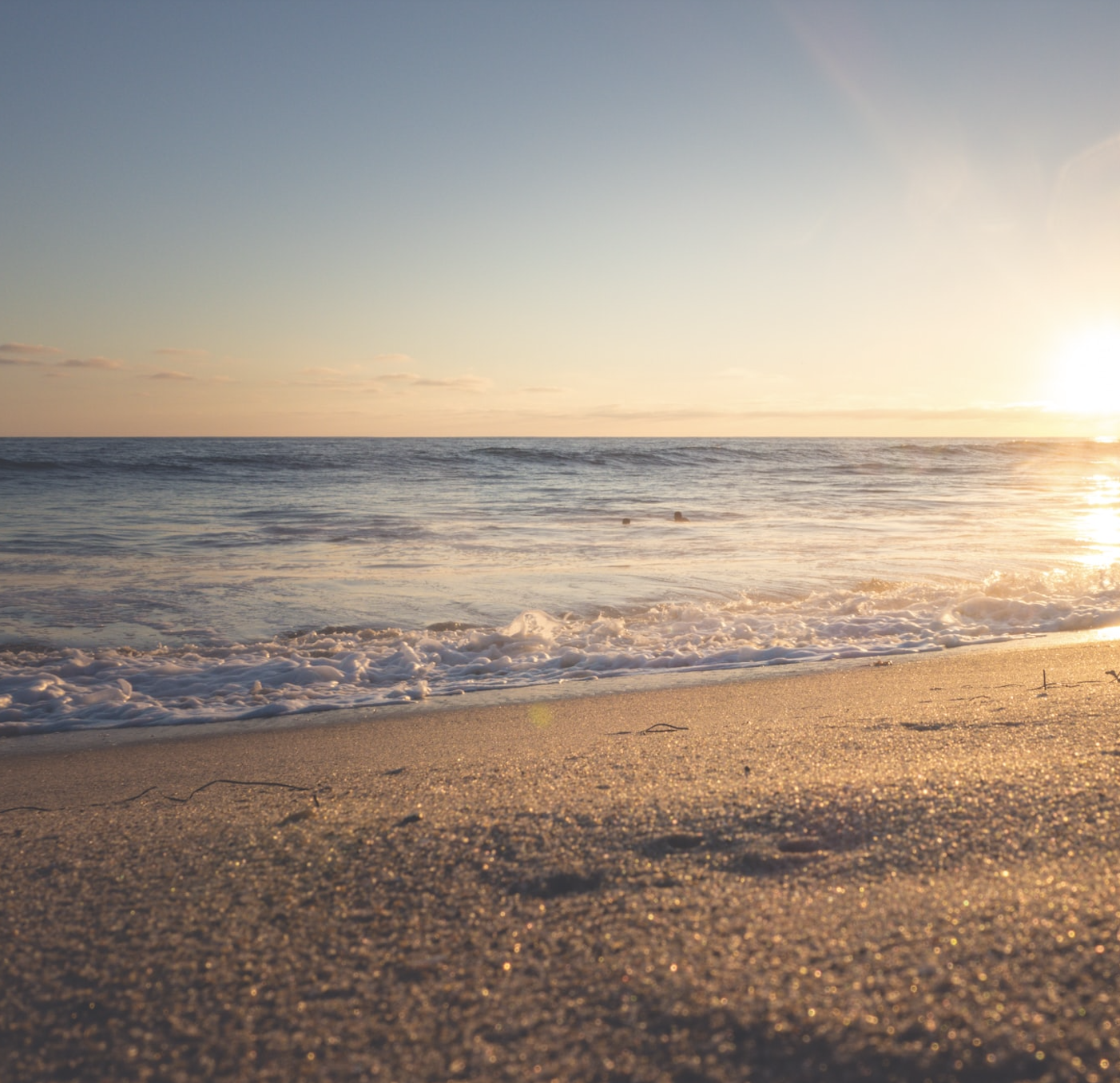 Hammonds
A local beach that sits just south of Butterfly, Hammonds invites visitors to stroll through tide pools and look for sand crabs. Jump rock-to-rock at low tide, count sea creatures, and see how many seashells you can find! The long, dreamy, bougainvillea-lined pathway from the end of Eucalyptus Lane is an added bonus.

Butterfly Beach
Butterfly Beach's unique east-west orientation has created its reputation for spectacular sunrises and sunsets. Spend the better part of your day lounging with a good book, or venture into the ocean and paddle past soft-breaking waves in a kayak. Keep your eyes peeled, you might even see a dolphin or two!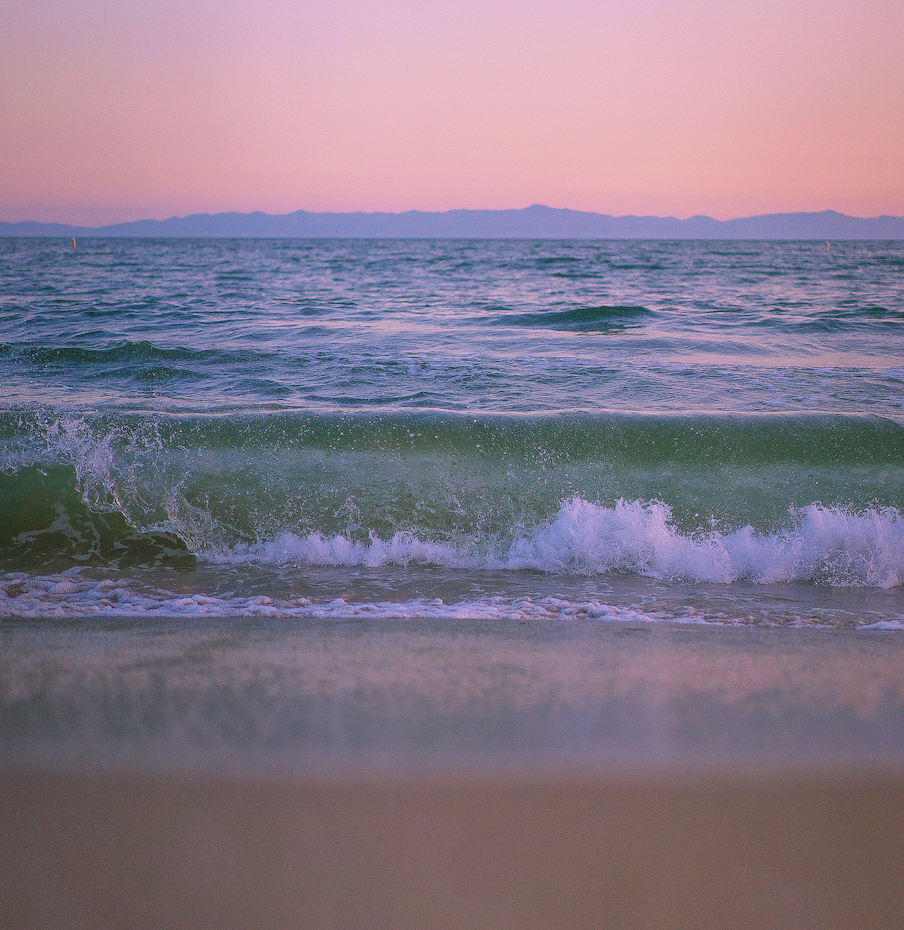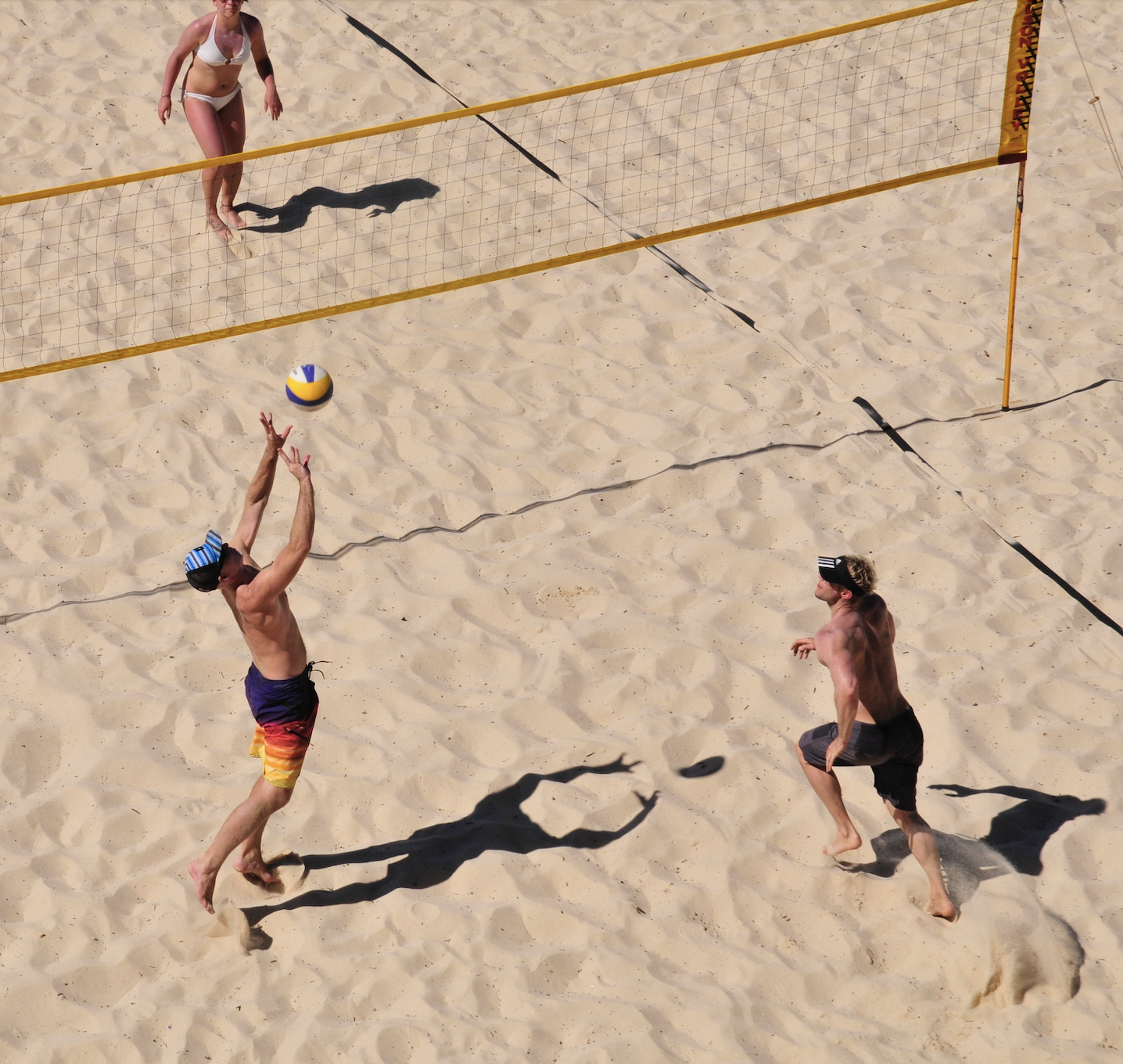 East Beach
Bordered by a grassy, tree-lined park, East Beach has a variety of outdoor activities for locals and tourists alike. This long, sandy stretch of beach is home to volleyball courts, a handful of picnic tables, a playground, and the Cabrillo Pavilion - Santa Barbara's premier oceanfront venue that hosts a restaurant, public restrooms, and a second-floor event venue. The weekends are bustling with activities, events, and beachgoers.
West Beach
One of the top beaches in Santa Barbara to watch holiday fireworks, West Beach is the perfect spot to find a moment of calm, watch sailboats drift by, or catch a quick kayak lesson. What this beach lacks in facilities, it makes up for with a variety of spots to grab a bite to eat directly across the street - Toma, Chad's Cafe, and Jeannine's are a few top spots you won't want to miss.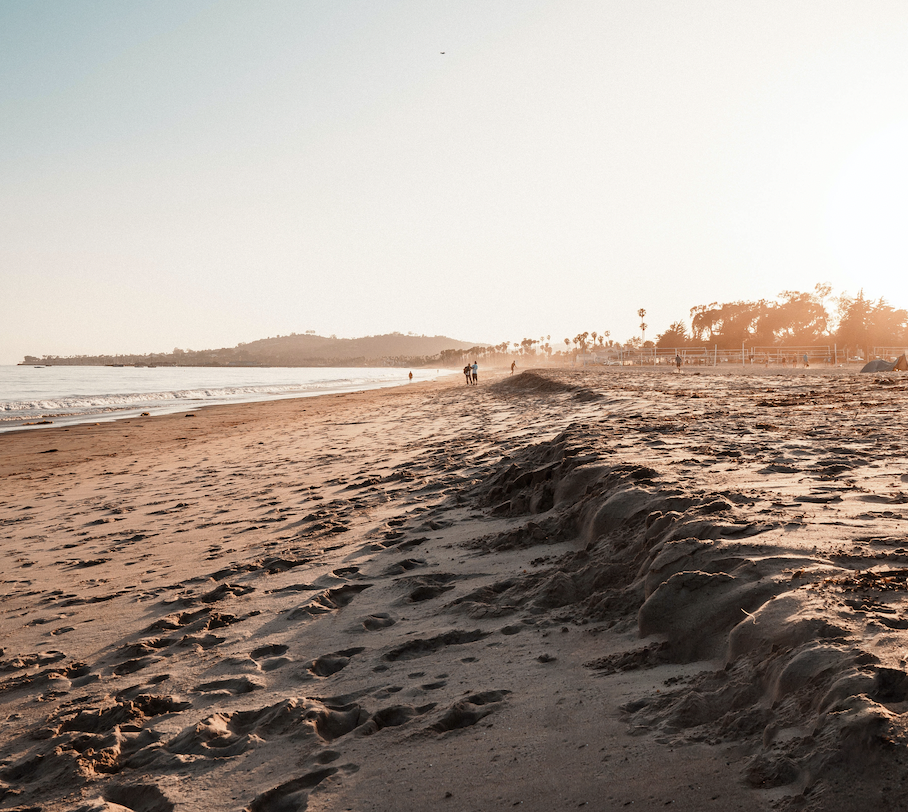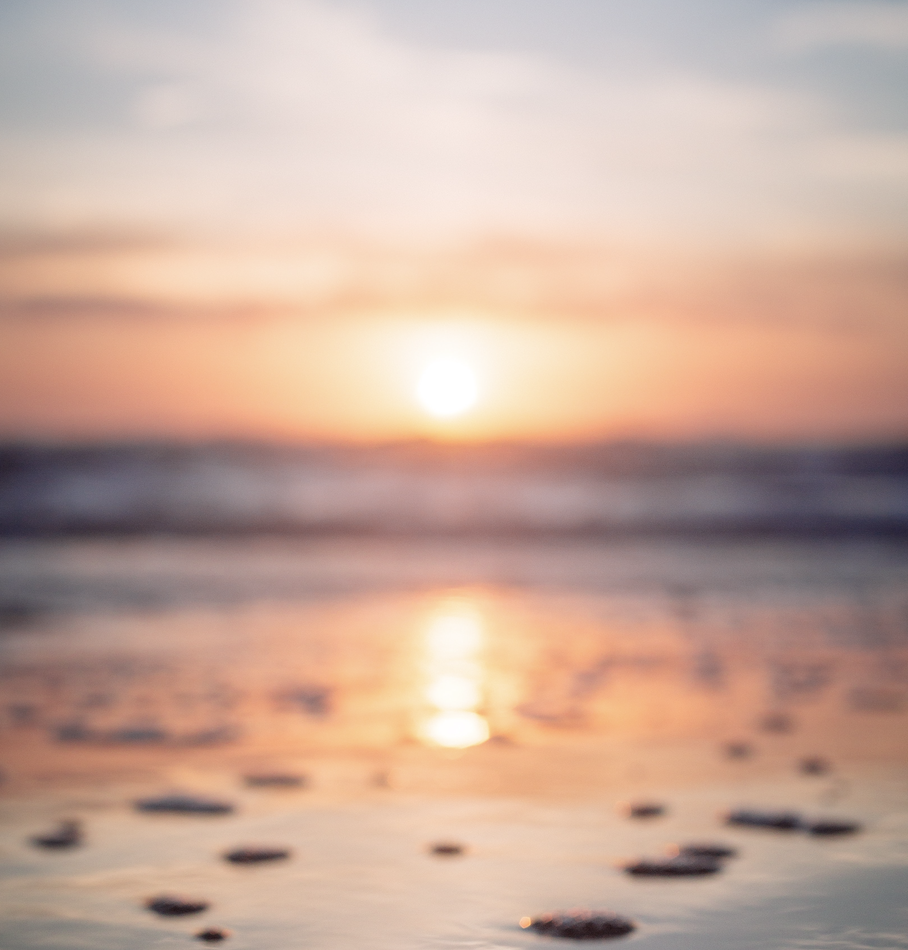 Leadbetter Beach
At the base of Santa Barbara City College, discover a long strip of sand just west of the harbor. Popular for its easy-breaking waves, this beach is the perfect beginner spot for new surfers. Featuring various nearby amenities like outdoor showers, a grassy picnic area, bathrooms, and a nearby cafe – it's no wonder this spot draws a collection of active young people. However, if you're looking for privacy, you might want to skip this beach! It's a popular spot frequented by many people.

Mesa Lane Beach
A narrow - but stunning - thin strip of beach just below the cliffs of the Mesa, Mesa Lane Beach is only accessible during low tide. Home to Santa Barbara's famous inverted trees, which give the appearance that they grow upside down, the erosion of the bluffs have caused a handful of trees to nosedive towards the beach below. Take note, if you're looking to access this beach, it means hiking down a long set of stairs - but the calming, unrestricted views are worth the walk.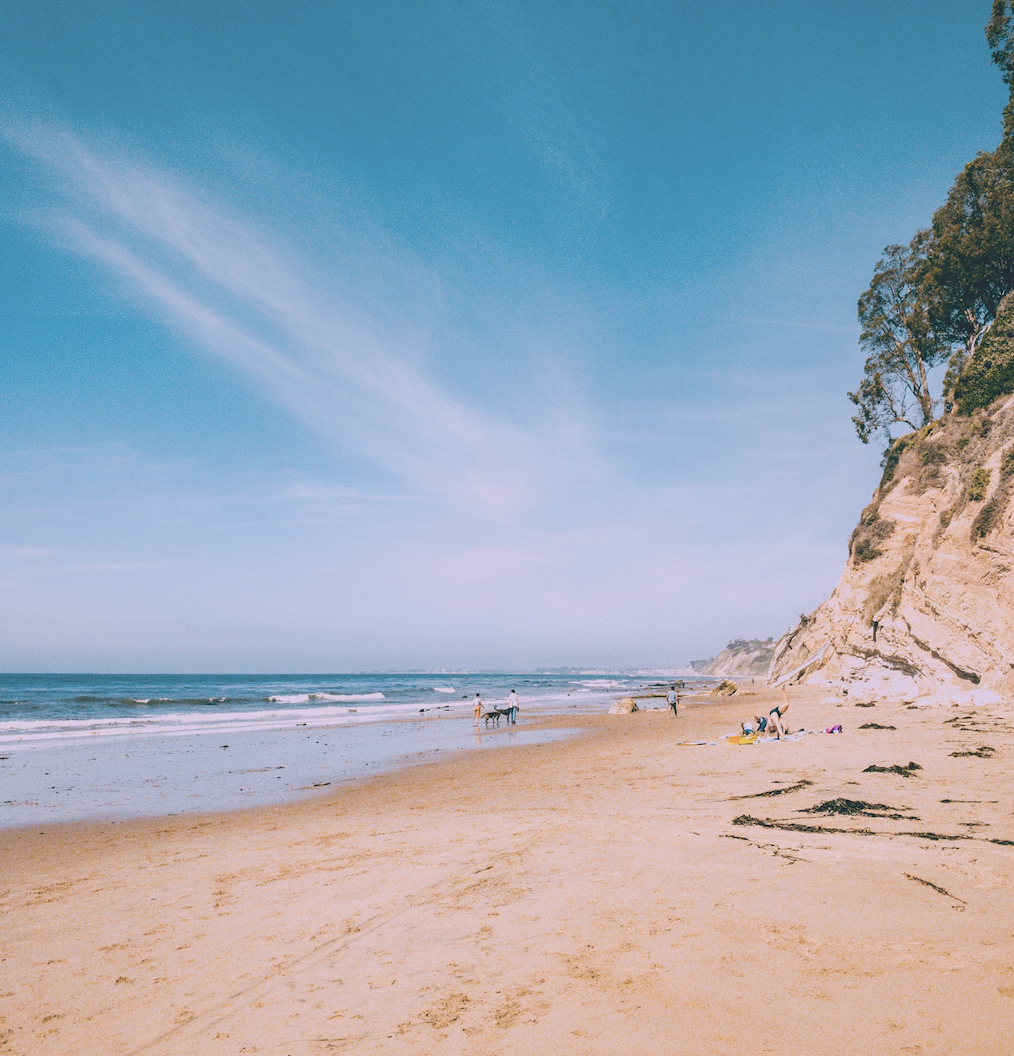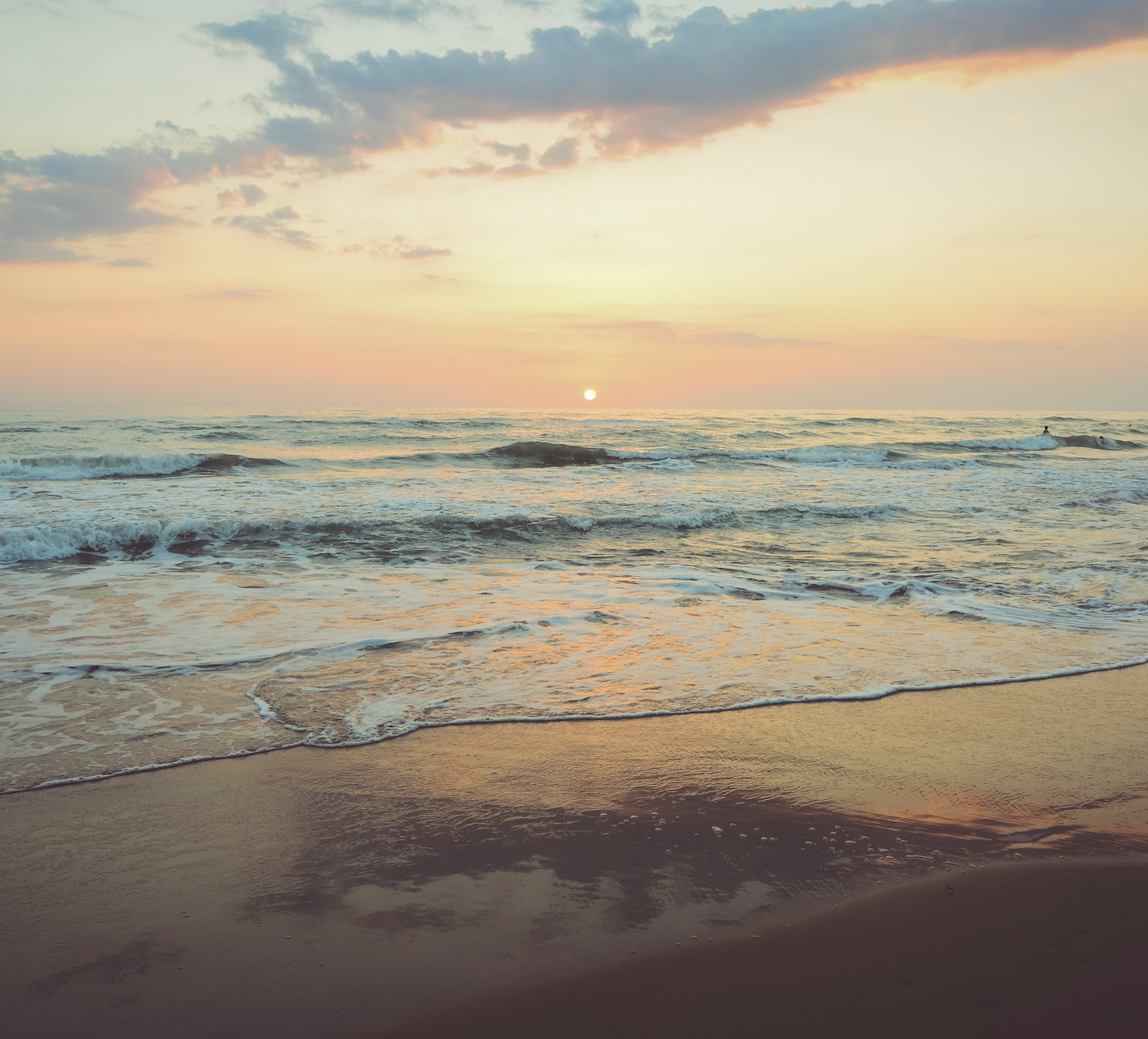 Thousand Steps Beach
Named after the hundred-year-old dilapidated concrete stairs on the East Mesa Bluffs, the true stair count leading to this quiet beach is actually closer to 150. With some of the best coastal views in the area, Thousand Steps Beach is the perfect spot for a leisurely walk that is only accessible during low tide. Unfortunately, due to safety concerns with the steps themselves, this beach has been temporarily closed since late 2021.

Hendry's Beach (Arroyo Burro)
Officially named Arroyo Burro Beach Park, Hendry's is easily the most picturesque beach along the coast - and just a 10-minute drive from Downtown Santa Barbara. With a curving coastline, towering cliffs, and a feeling of seclusion, it's a popular spot for surfers, sunbathers, and dog lovers. Be sure to leave time to grab a bite to eat at The Boathouse, a trendy cafe located directly on the beach with some of the best views in Southern California.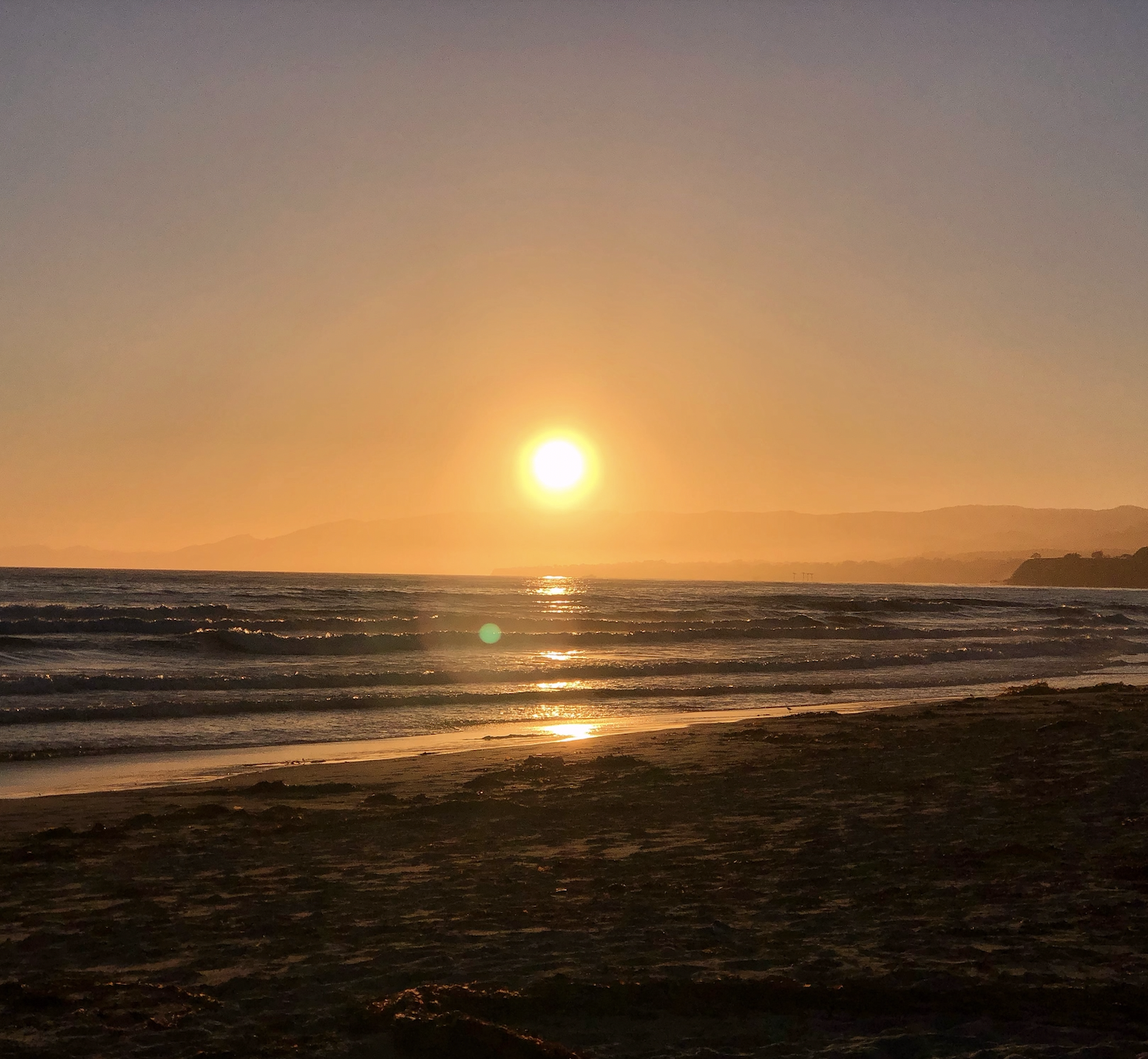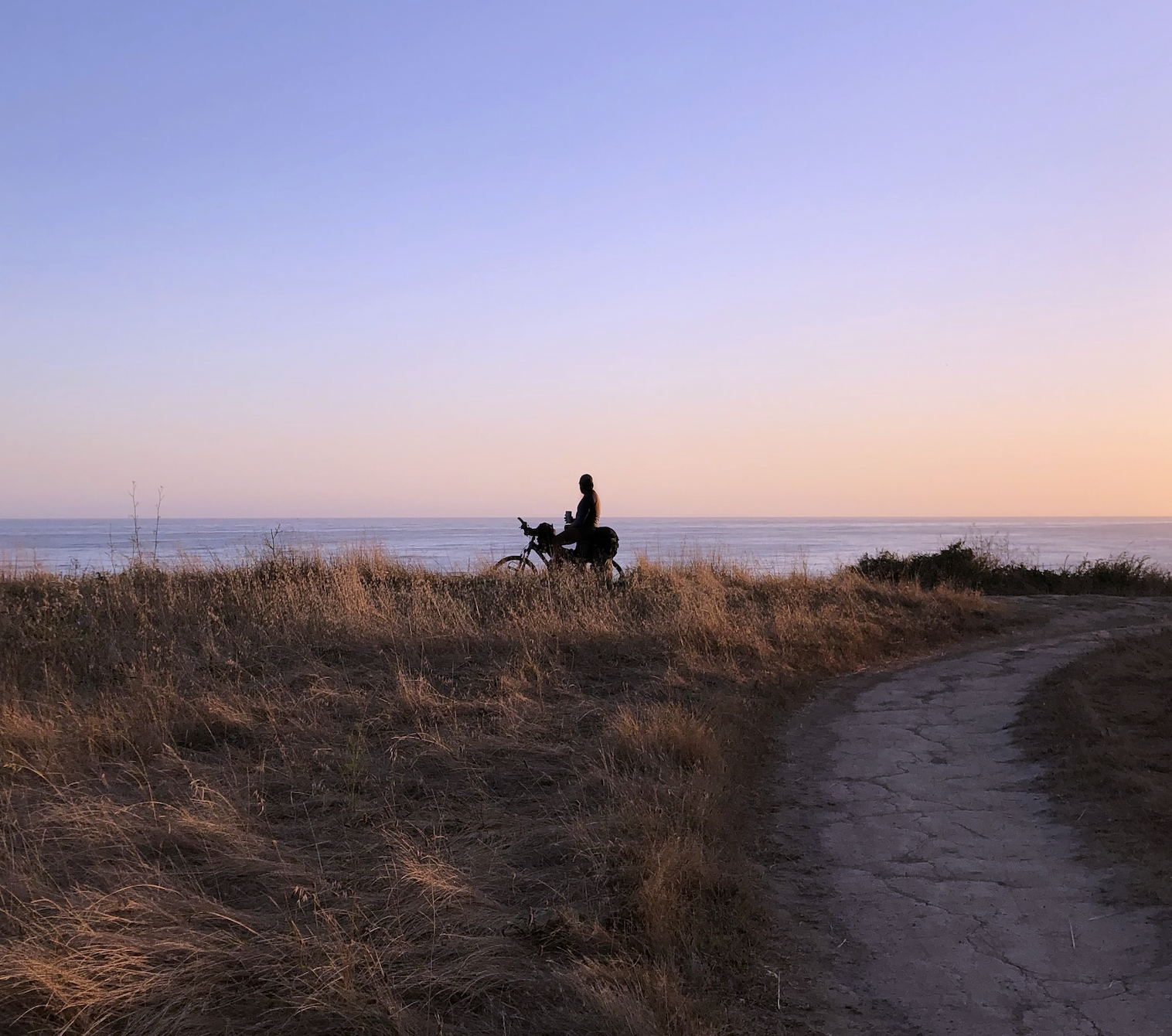 More Mesa Beach
Nestled below the stunning More Mesa Bluffs, this narrow beach feels like a secret hideaway. Secluded and with enough space to spread out, visitors can access the sand at the end of Mockingbird Lane in the Vista La Cumbre development. After crossing the wide open mesa overlooking panoramic ocean views, head down a steep bluff by taking the stairs. If you continue half a mile south, you'll arrive at Hope Ranch Beach.

Goleta Beach
Known for its 1,500 ft. pier, Goleta Beach can be found between a lively restaurant, BBQ picnic areas, volleyball courts, horseshoe games, and playgrounds. The long sandy beach is flanked by 29 acres of grass with a little something for everyone, perfect for pick-up soccer games or flying a kite. Visitors can find a bike path that leads all the way to Santa Barbara, and UCSB students can walk Henley Gate back to Isla Vista.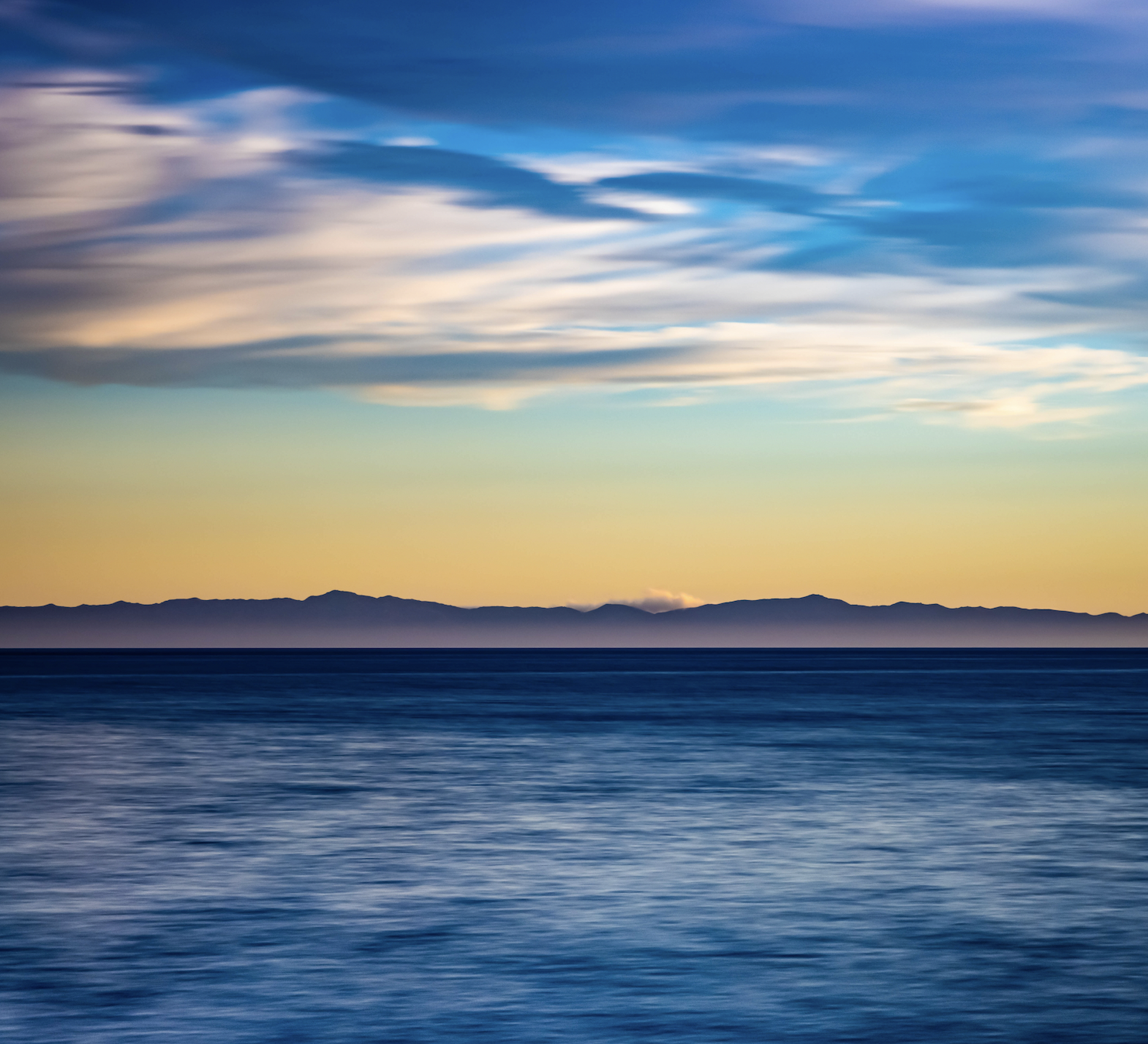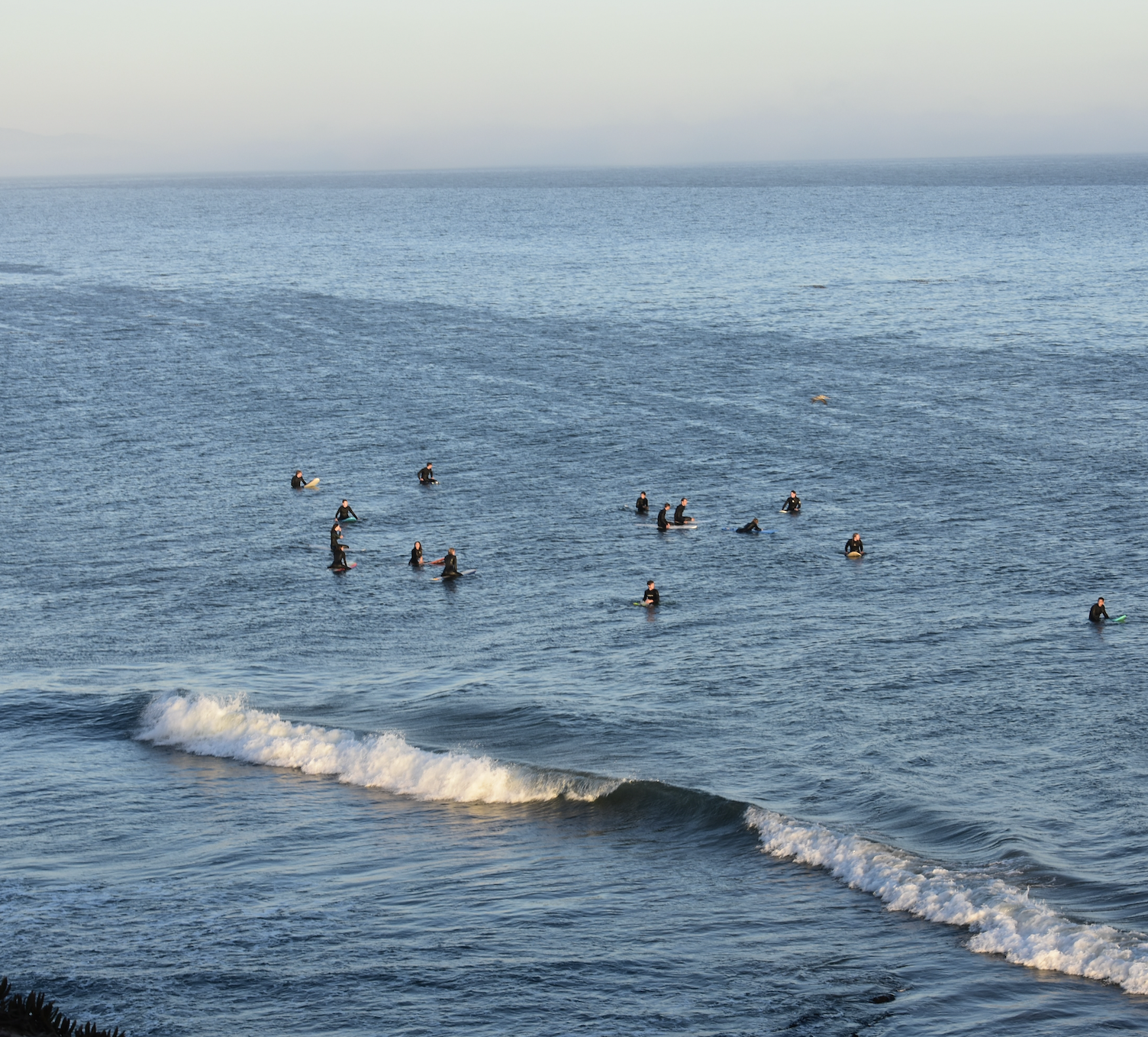 Campus Point
Venture into UC Santa Barbara for the perfect spot to try surfing for the first time. You can expect a gentle cove with small, easy waves to run into a handful of students playing hooky from class on a warm day. A fun family-friendly atmosphere, bluffs create wide shade areas during the afternoon. On the eastern side of Campus Point, just below the staircase and near the parking area, there's a "secret spot" sheltered from the wind that's a great place to let kids play in the sand.

Sands Beach
A favorite spot for UCSB students, Sands Beach, is at the northern point of Isla Vista and brings the party crowd with it. You can expect to find a collection of young people on bikes with surfboards, cruising their way across meandering trails to the surf spot at the end of the bluffs, and large groups playing music or beer pong. The beach offers enough room to spread out and find your own private spot on most days, but the fun Californian energy is too contagious to miss.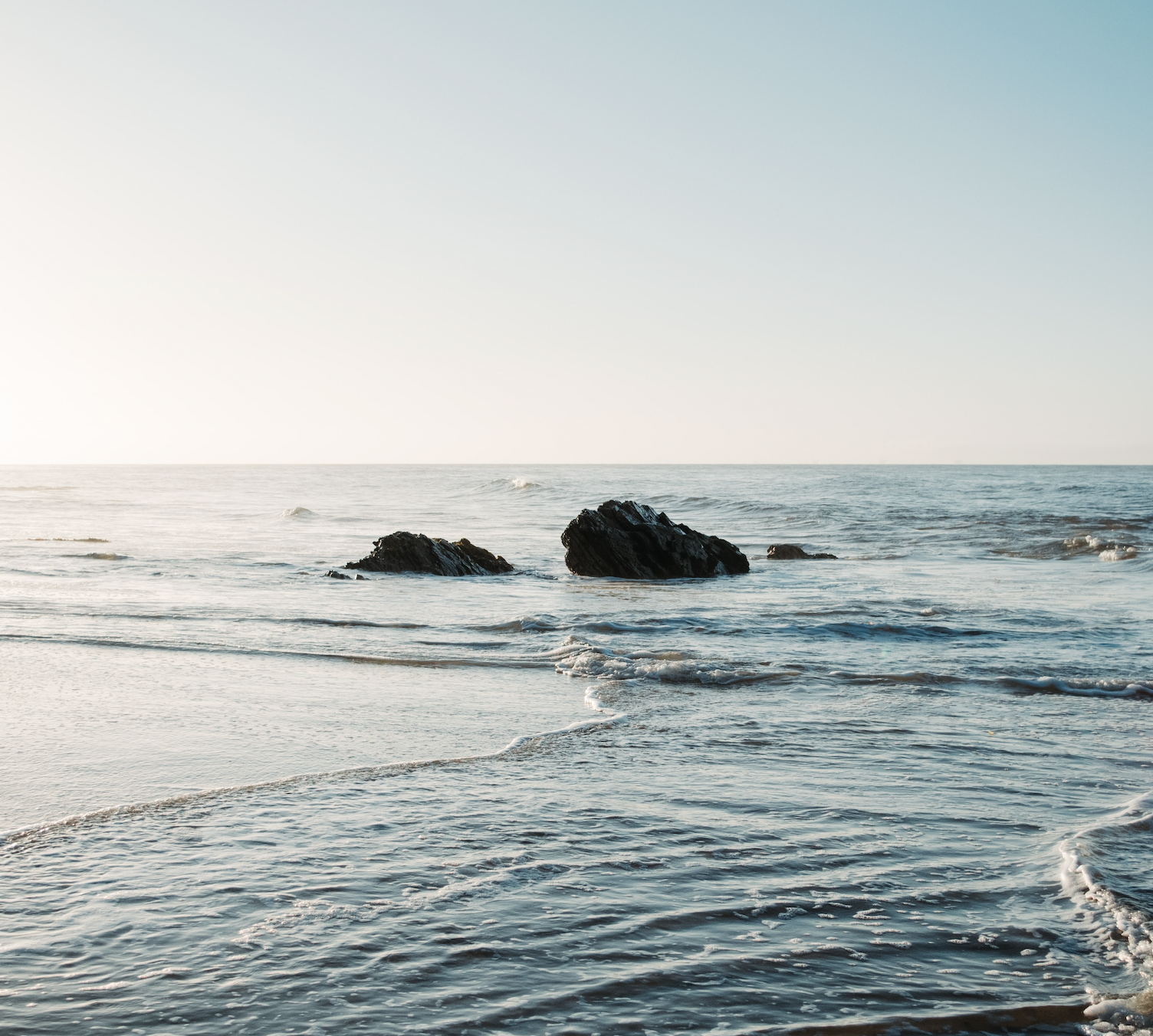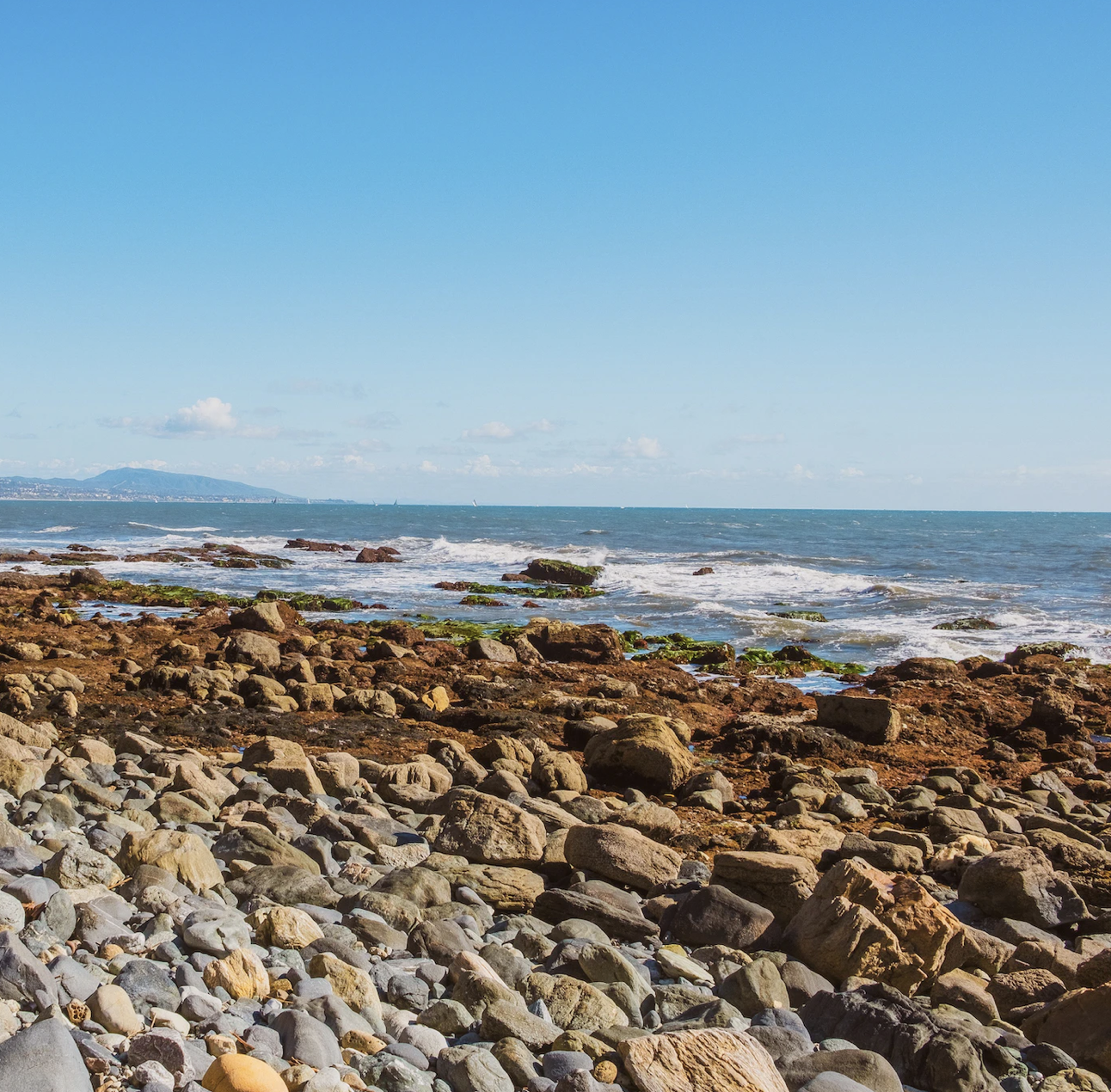 El Capitan State Beach
A sandy beach with rocky tidepools, follow the stairway from the bluffs down to the beach as you watch for marine life – whales are frequently spotted between November and April. Framed by a combination of sycamore, oaks, and eucalyptus trees, visitors can find a variety of shady spots perfect for picnics and BBQs. El Capitan State Beach has it all if you're looking to sunbathe with a book, swim, fish, surf, or camp.

Refugio State Beach
Located half an hour north of Santa Barbara, Refugio State Beach is a gem hidden in plain sight. Featuring a secluded, palm-tree lined cove, sparkling clear water, and potential for endless activities – you can make your day at the beach into anything you want it to be. Visitors can camp, kayak, snorkel, swim, fish, and surf gentle waves, perfect for longboarding. Keep an eye out for dolphins, too!