REAL ESTATE MARKET UPDATE
2019, A YEAR IN REVIEW
---
What a year for local real estate! Prices went up, Buyer confidence is up, and Montecito is back! I have been tracking local real estate prices for nearly 20 years. During this cycle, home values have consistently increased since bottoming out in 2012, and this past year, average and median prices reached roughly the same levels we saw in 2007.

---
SOUTH SANTA BARBARA COUNTY
---
Comparing 2019 statistics to the previous year, South Santa Barbara County (Goleta through Carpinteria) experienced climbing sales & prices. Inventory remained tight: number of new listings fell 7% to 2,390. Number of sales grew 6% to 1,735 as did number of escrows, rising 5% to 1,766. In fact, in December alone there were 191 sales (the last time we saw that many sales during the winter was in 2012). Average sales price saw double-digit gains, climbing 17% to $1,652,015 and median sales price rose 8% above the million-dollar mark, to $1,074,424. Sold volume shot up 24% to approximately $2.87 billion in sales. Listings are turning over faster than we've seen in years with cumulative days on market (CDOM) averaging 49 days compared to 77 days in 2018. And on average, properties are selling for closer to their asking price, at 94%, up 2% from last year.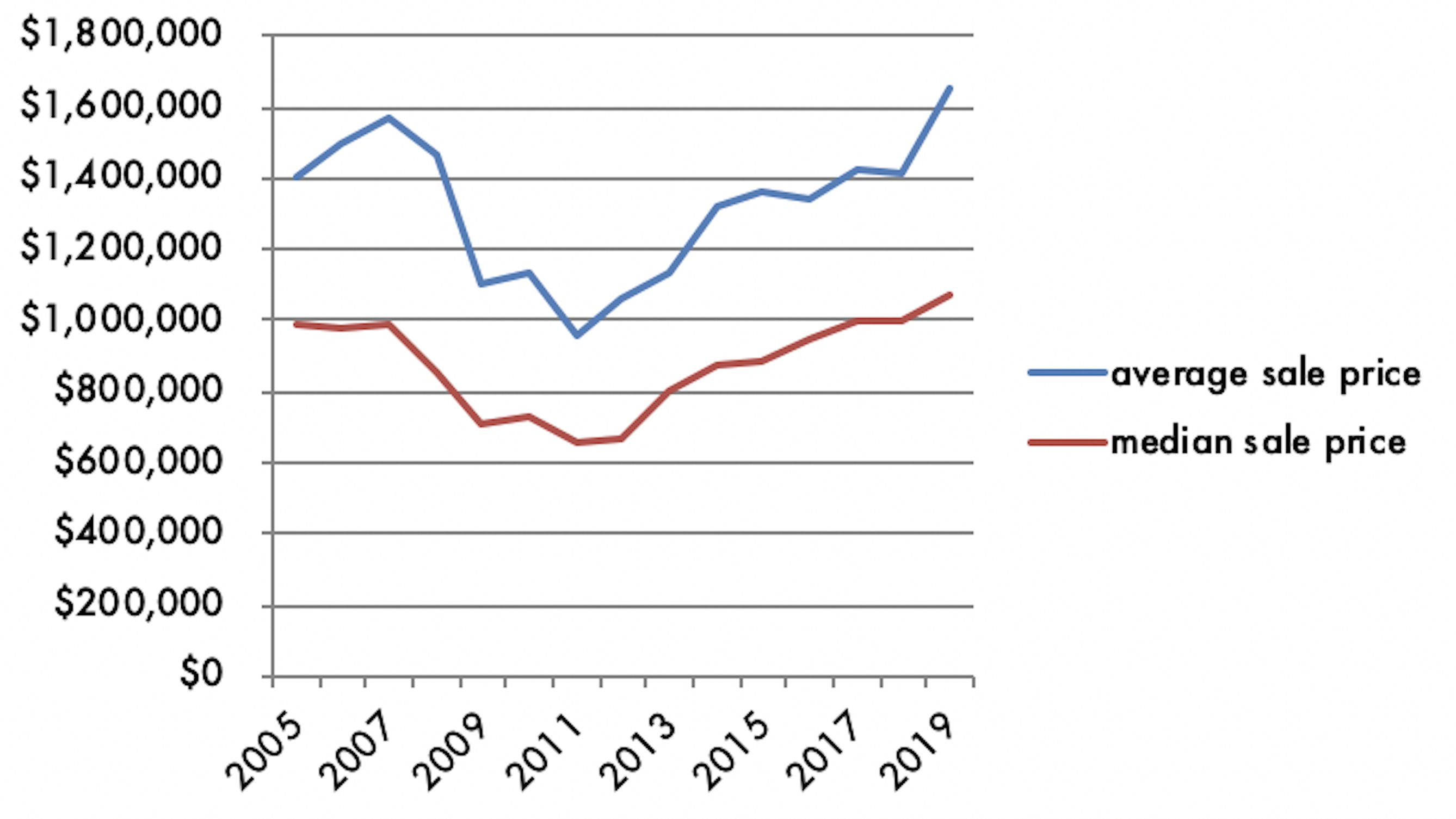 ---
LUXURY MARKET
---
The luxury market along the Santa Barbara coast was significantly more buoyant than the previous year. There were twice as many properties sold over $5million than in 2018 (80 to be exact)! And the ultra-high-end outperformed 2018 figures with 22 sales above $10million, 7 more than the previous year. Beach transactions led that market, with 11 oceanfront or bluff top sales. The rest were comprised of Montecito view properties and Hope Ranch estates.
---
MONTECITO
---
We are thrilled to report that Montecito is back! Between Ty Warner's Montecito Club reopening, and Rick Caruso successfully launching the highly anticipated Rosewood Miramar Beach hotel, along with many fabulous new restaurants opening their doors, there is a buzz around Montecito that we haven't felt in quite some time. Compared to 2018, inventory rose 4%, with 165 new listings hitting the market. There was a healthy absorption of listings, which resulted in 213 sales, a 43% rise over last year. In December alone there were 27 sales, the most sales during a winter month for the past decade! Number of escrows grew 36% and sold volume shot up a staggering 54% to just over $809 million. Average price rose 7%to $3,798,631 and median price jumped 18% to just shy of $3 million. These prices are roughly the same levels we saw in 2007. In the high end, Montecito estates represented 10 out of the 22 $10million+ sales. Properties sold faster with shelf life cut by half, averaging 88 days on the market and selling at 92% of asking price, up 1% from the previous year.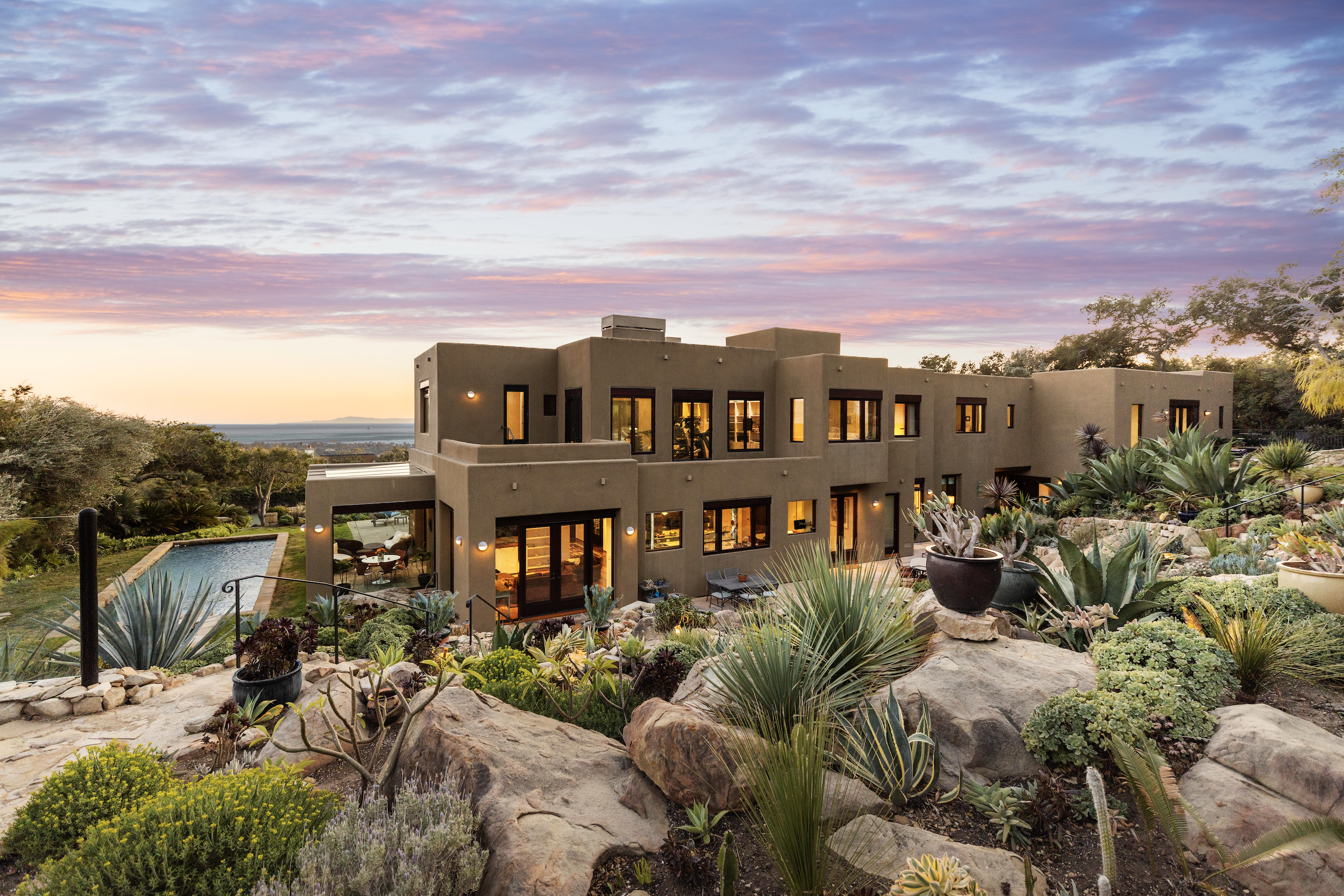 ---
HOPE RANCH
---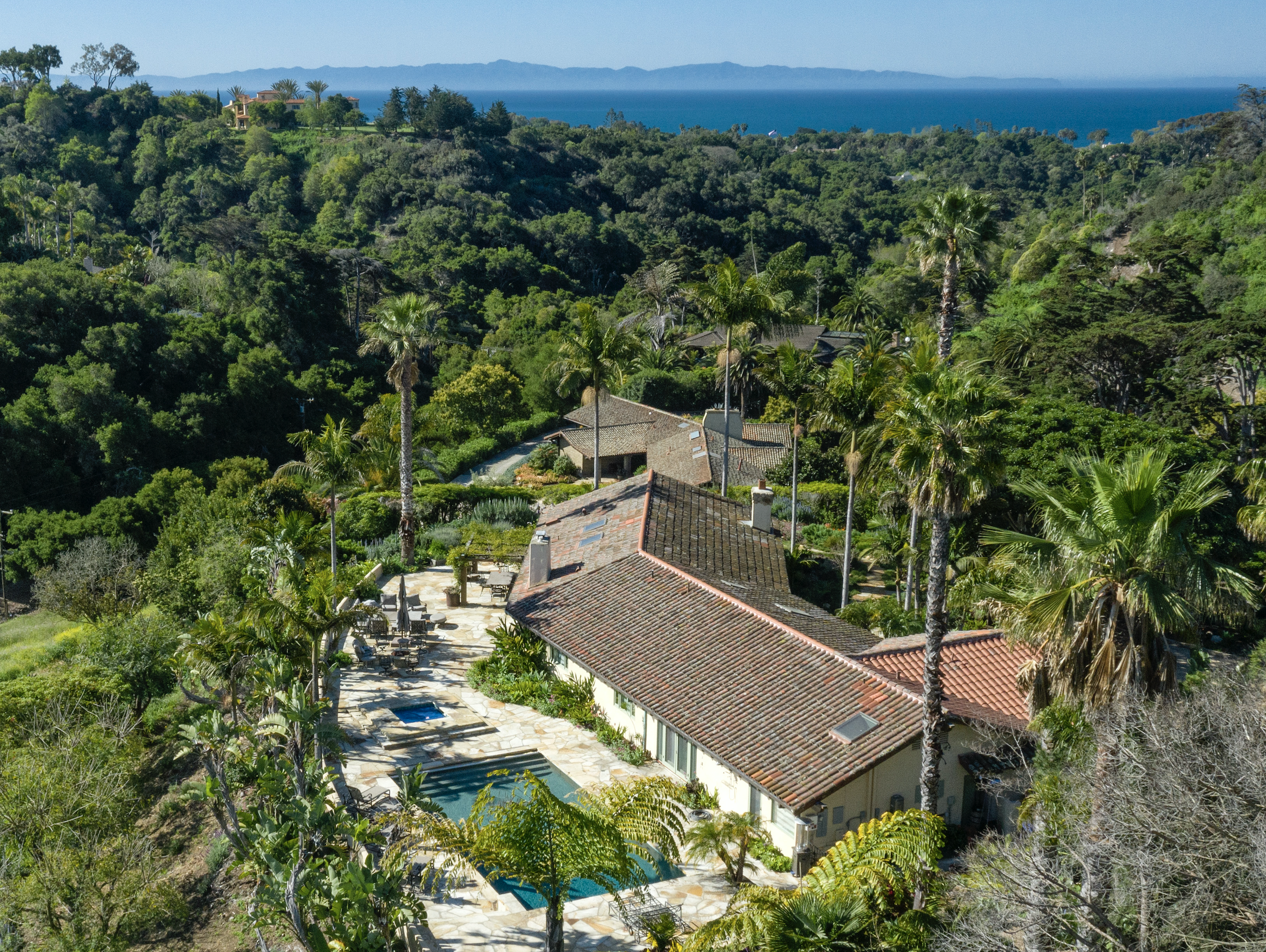 In Hope Ranch, tight inventory stalled activity throughout 2019. Comparing statistics to 2018 (which was a record-breaking year for Hope Ranch), number of new listings shrank 22% to 25. Number of sales fell 12% with 36 closed transactions and number of escrows dropped 12%to 35. Subsequently, sold volume slipped 12% down to $164million. Despite the reduced activity, prices held steady near all-time highs. Average price remained unchanged at $4,569,611 while median price dipped 12% to $3 million. On average, listings sold at 94% of their asking price, up 1% from the previous year. For those sales, CDOM was cut in half, averaging 99 days.
NATIONALLY
Nationally, the market shifted from a seller's to a buyer's market in 2019. In response to the shift, the Fed dropped mortgage rates to historically lower levels. And in the second half of the year, the real estate market responded enthusiastically to the low rate environment. Looking at 2020, economists expect interest rates to hold or possibly decrease, which will keep the real estate market thriving.
STATEWIDE
Statewide, California home prices grew roughly 5% last year and are predicted to hold steady in 2020. Many areas experienced inventory shortages, which was problematic for sales activity. Californians are staying in their homes significantly longer than they used to and that is causing a supply issue.
---
LOCALLY
---
Locally, overall the real estate market appears healthy with some slight pockets of decline. The market share belongs to the real estate experts who work hard. These are the professionals who will continue to show the value that a committed, knowledgeable and caring team brings to a transaction. My team and I are grateful for your business in 2019, where we helped 37 buyers and sellers to close over $108 million in sales. If we can be of service to you, call us anytime at 805-565-4014 or email at associates@marshakotlyar.com. Stay tuned for our next quarterly real estate review in April, where we'll summarize the 1st quarter 2020 statistics.