In the past several months, "home" has taken on more meanings than one. More than just a building, it is a place to unwind, a sanctuary of peace, a space to create unforgettable memories. It is a feeling and an experience, and our goal is to help people discover what "home" truly means to them.2020 has marked some significant events in our society - a global pandemic, nationwide protests, a presidential election, just to name a few. Naturally, they stirred up fear, confusion, and chaos in many people's lives. Businesses were shut down. Jobs lost. Weddings canceled. And while it seemed as though everything around us stood still, the real estate market boomed.
---
And while it seemed as though everything around us stood still, the real estate market boomed.
---
People started coming to Montecito and Santa Barbara to look for something to bring stability to their lives, and that's where we came in. We've been working diligently to help our clients find their dream home, not to encourage them to escape from the realities of this world, but to see this as an opportunity to decompress, rest, and focus on personal health and wellness.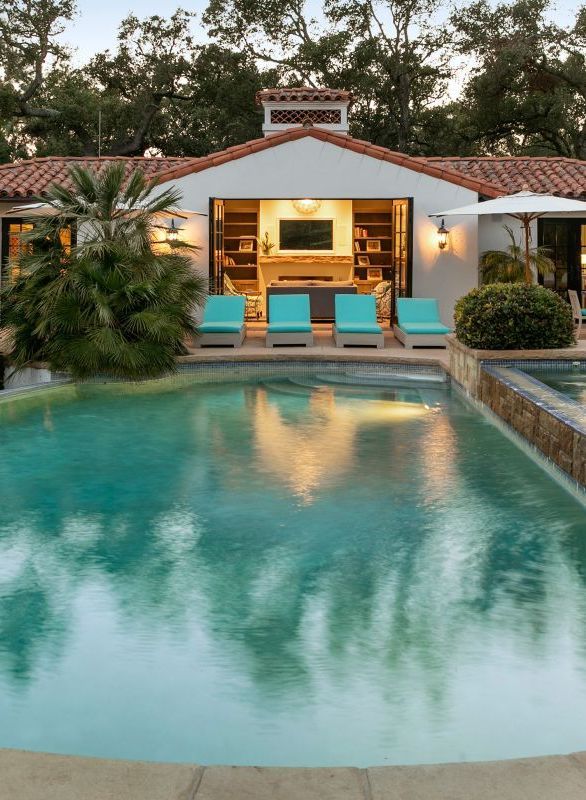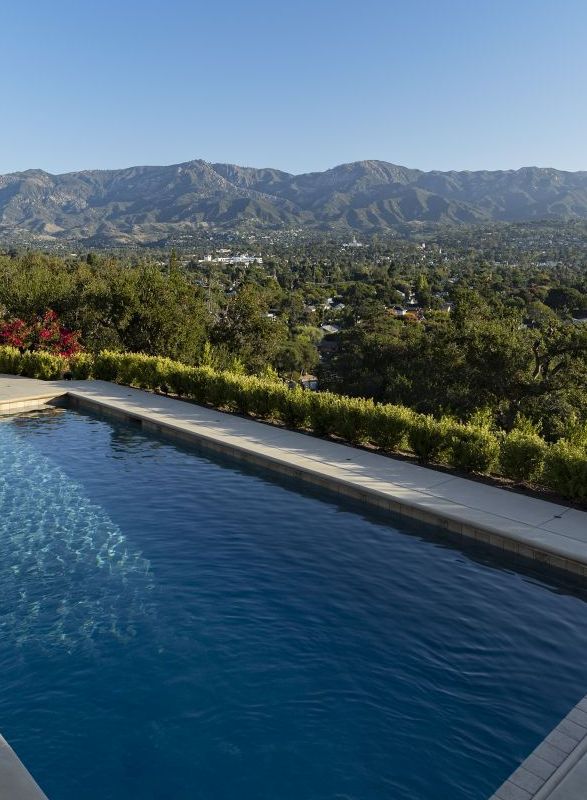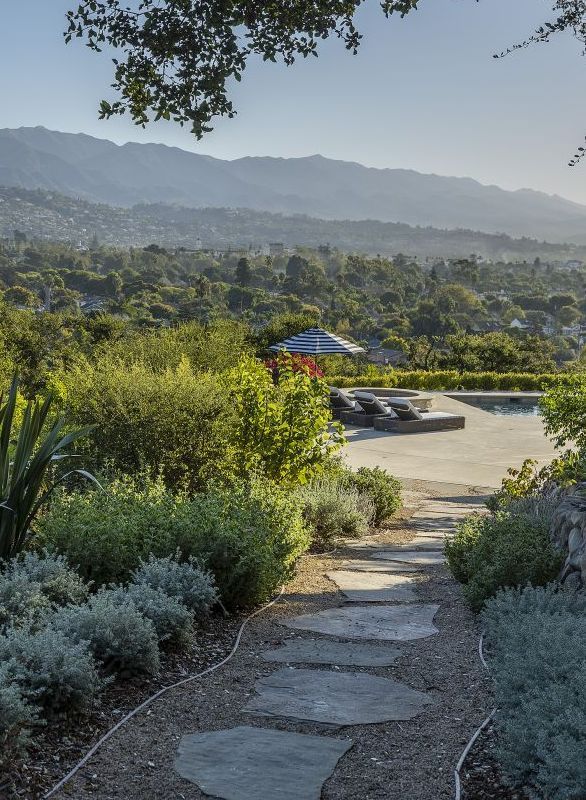 Whether it's going for a morning swim in your pool, taking a mid-afternoon nap in your oasis backyard, or unwinding in the bathtub after work, we're huge advocates for doing what you need to stay happy and healthy. Many of the homes we represent offer amenities such as swimming pools (like 1225 Manitou Lane and 700 E Mountain Drive, both pictured above), beautiful, lush landscaping (241 E Mountain Drive, pictured below), and breathtaking ocean views (700 E Mountain Drive, pictured below.
While relaxing in peace is important, staying happy and healthy can also look like creating new (and safe) memories with family and friends. This pandemic has taught us that "fun" doesn't necessarily require traveling the world and dining out every night; in fact, that same sense of "fun" can be cultivated with the same people, just in a different place – your home. Perhaps the best memories of 2020 are the moments grilling up burgers on your patio (521 Toro Canyon Road) or inventing games in the pool with your family. Sometimes, it's the simple things that matter - and stand out - the most.
---
The meaning of home
---
As we approach the end of this year, we encourage you to reflect on what "home" really means to you. Is it the place? Is it a feeling? Is it the memories? Whatever it means to you, we would be honored to come alongside you and help you find YOUR home.