---
For over one hundred years, Montecito has been known for its breathtaking estates sprinkled throughout its hills. In the early 1920s, our tree-lined streets were traveled by as many as 3,000 cars a day, bringing crafts and tradespeople to and from mansions in the progress of being built. After nearly a century, Montecito's growth has more than tripled from 3,000 inhabitants in 1928 to today's 9,500, but the legendary estates remain an ode to the timeless luxury of years past.
---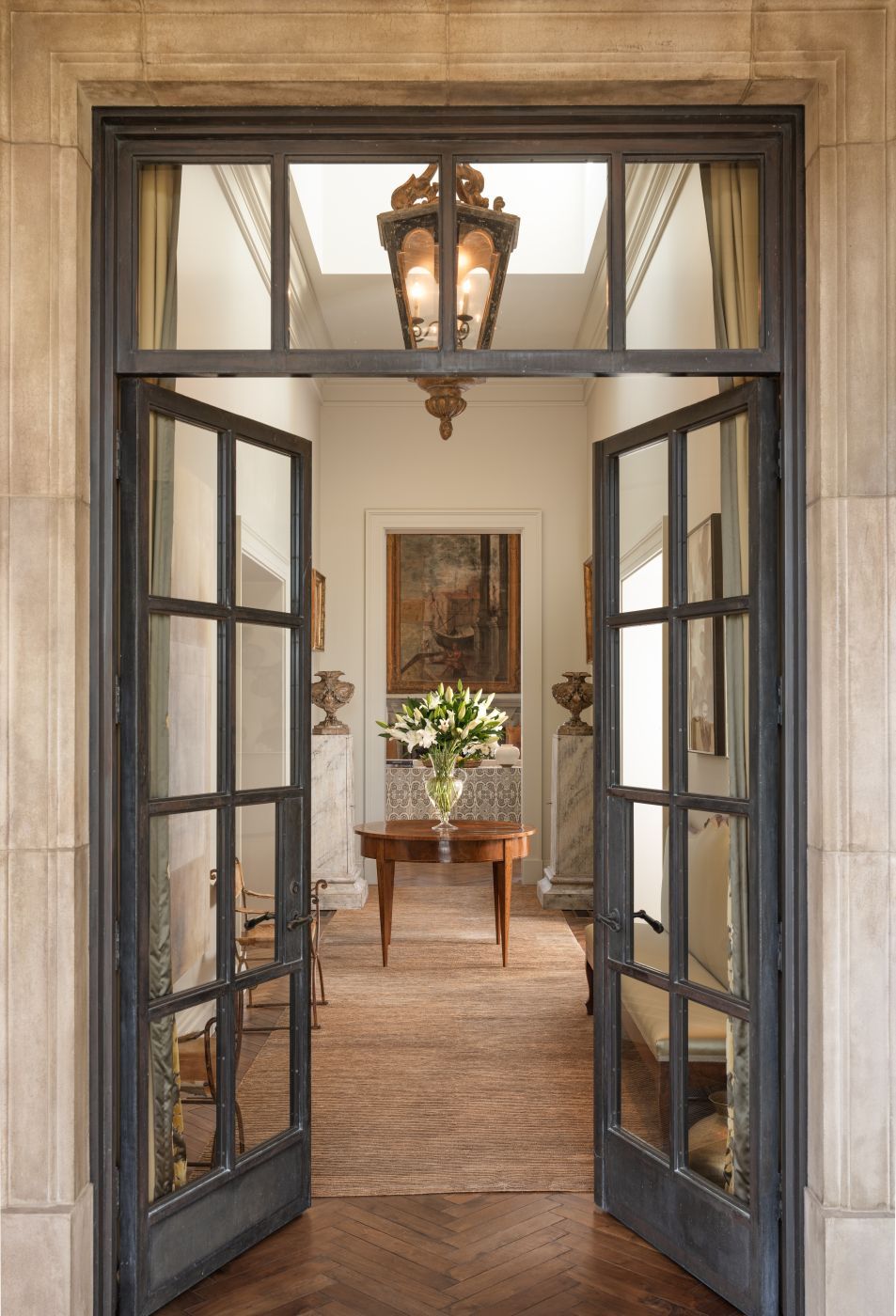 THE DAYS OF THE GREAT ESTATES

---
Some of our nation's best architects – including Francis T. Underhill, George Washington Smith, Frank Lloyd Wright, and Bertram C. Goodhue – were building Montecito's most elaborate estates, from Normandy castles and Italian palazzos to English manors. In 1930, notable realtor Harold C. Chase outlined a roster of over 200 "major" estates. Among them were Riven Rock, Ganna Walska's Lotusland, and Bellosguardo – as well as our favorite, the legendary Arcady estate.
George Owen Knapp
---
Industrialist and philanthropist George Owen Knapp purchased Montecito's original Arcady estate from Ralph Radcliffe and Jane McCall Whitehead in 1912. One of the wealthiest and most influential men of his era, Knapp co-founded the industrial chemical and polymer company, Urban Carbide. He oversaw its merger with the National Carbon Company in 1917, creating the powerful industrial entity that exists today.

Montecito's irresistible beauty captured Knapp's heart during a 1910 visit, as he passed through by train. A few years later he returned with extensive plans fueled by his passion for transforming and building large estates. Aside from Arcady, his acquisitions included six mountain homes above Santa Barbara, as well as the famous Knapp's Castle – a mansion destroyed in a forest fire, and now a popular present-day hike to its remains.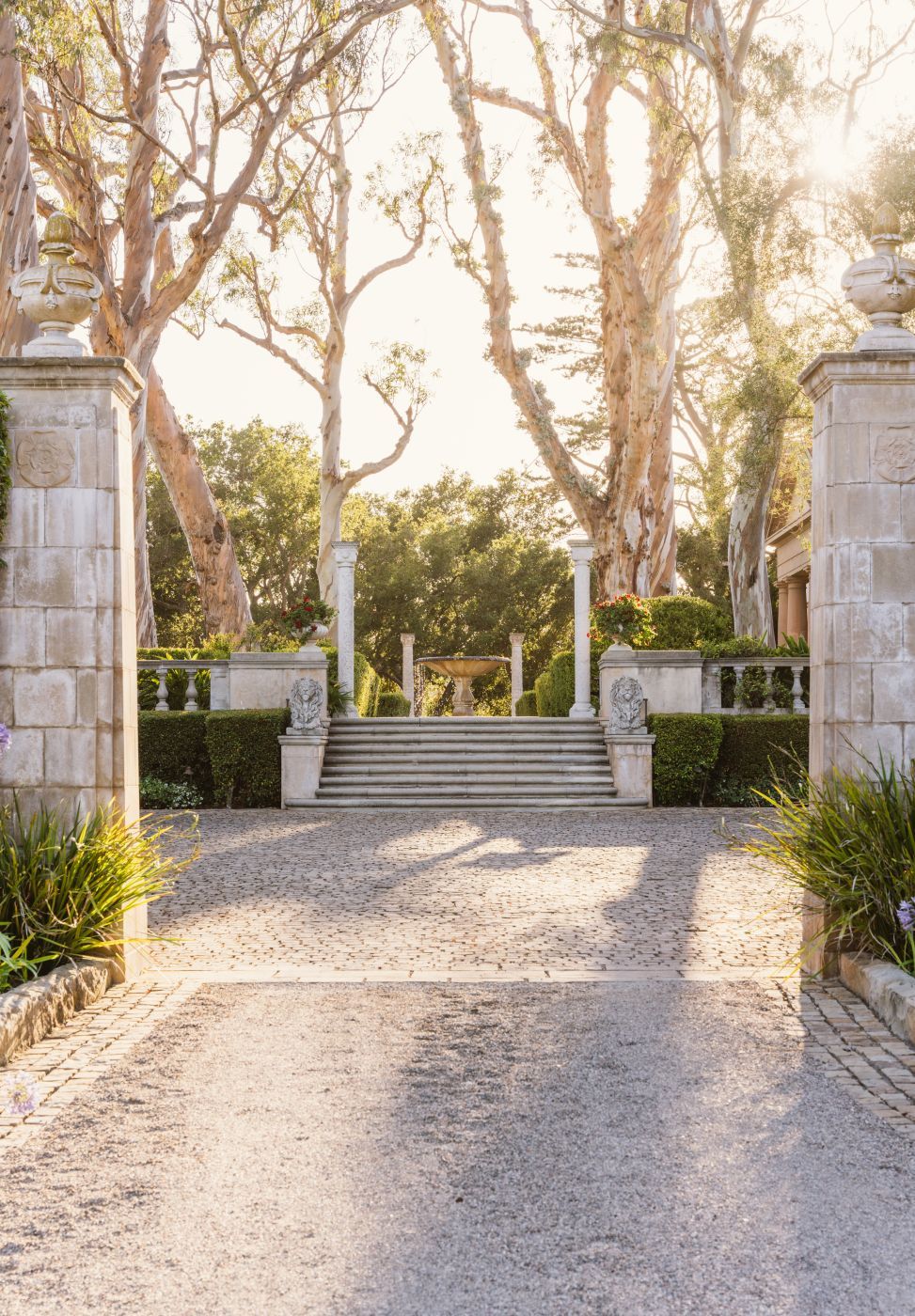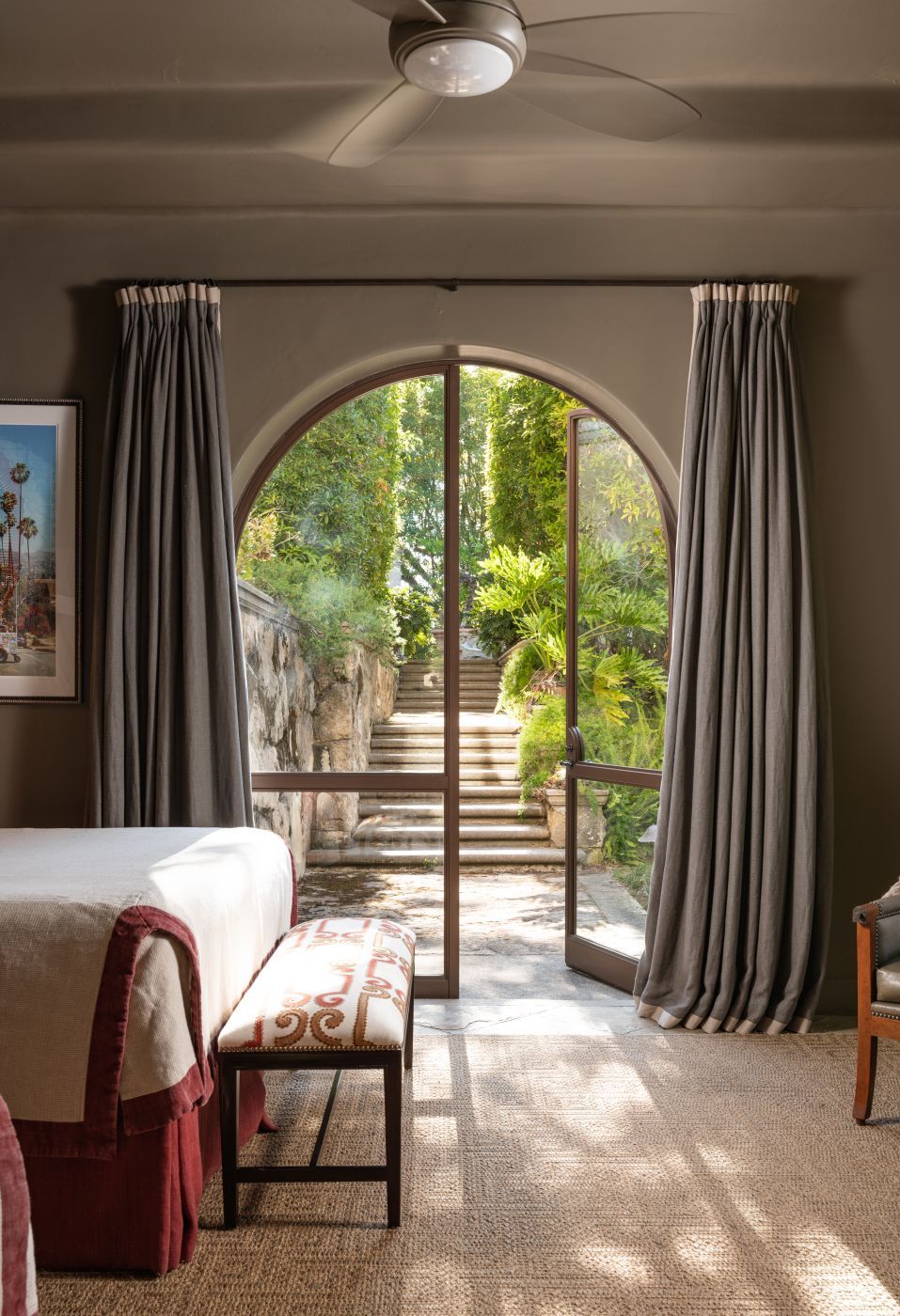 Creating the Original Arcady
---
Prior to Knapp's expansion of the property, the previous estate was a 17-bedroom home. What was once the primary residence soon became the North Wing of a 32-bedroom estate with the help of architect E. Russel Ray, who was explicitly instructed not to change the original Whitehead design. Situated on approximately 200 acres, of which 50 were cultivated gardens, the estate was set amongst informal plantings of oak trees with meandering paths following the natural configuration of the land.

Several other structures were also built on the property, including the eight-bedroom employees quarters, gardeners' cottages, stables, pool house, and garages. Another smaller house, referred to as "The Hut," was built across the road from the main house and, at one point, featured a staircase made of a hollowed truck from a 50 ft. redwood brought from Sequoia National Park. There was also an underground music pavilion on the edge of the northern end of the hillside, referred to as "The Hall of Mirrors." The entire Arcady estate was later subdivided, and today's prospective homebuyers have the opportunity to call one of the historic structures home.

BEGIN YOUR OWN TRADITIONS AT 838 KNAPP DRIVE
---
Experience an Italian masterpiece where 200-year-old oaks overlook the Santa Ynez mountains, sharing glimpses of the Pacific Ocean. In its belle epoque prime, 838 Knapp Drive played host to a dramatic music pavilion and underground ballroom. Built in 1954, the home was newly renovated by Warner Group Architects, a renowned firm that has been recognized four times in Architectural Digest's AD 100 World's Top Architects and Interior Designers as well as Robb Report's Top 30 Architecture Firms. This estate combines classical formal elements with visual harmony, transforming the former music pavilion into a home truly worthy of its setting.

A breathtaking 7,775 sq. ft. main residence rests as homage to neoclassical architecture, featuring a separate guest cottage, state-of-the-art Roman style pool, designer interiors, and endless luxury amenities. Intimacy, symmetry, and proportion define this historic home. While this property may seem as if it is a world away, it is simply minutes from both lower and upper villages of Montecito.

Most recently, designer changes from AD 100 Top Designer Ann Holden combine character with architectural details for effortless aesthetic cohesion. Dramatic use of stone, sculptural quality finishes, and formal elements communicate that this is, undeniably, a truly magical place. Filled with elegance and a deep, storied history, this legendary estate is the epitome of grace and grandeur – a legacy property like no other.

---
MARSHA KOTLYAR ESTATE GROUP IS PROUD TO REPRESENT 838 KNAPP DRIVE. CONTACT OUR TEAM FOR MORE DETAILS.
---