PEPPER HILL IS A UNIQUE ENCLAVE OF LARGE MONTECITO PROPERTIES WITH DRAMATIC OCEAN AND MOUNTAIN VIEWS, JUST MINUTES FROM THE UPPER AND LOWER VILLAGES.
Nestled on a prominent hill, stone gateposts mark the entrance of Pepper Hill as you trace Glenview and Woodley Road into a private two-street community, only accessible by Alston or Sycamore Canyon Road. Curving up and down the hillside alongside flourishing vegetation, steal peeks of ocean views that only hint at the gorgeous panoramic views homeowners enjoy from sunrise to sunset.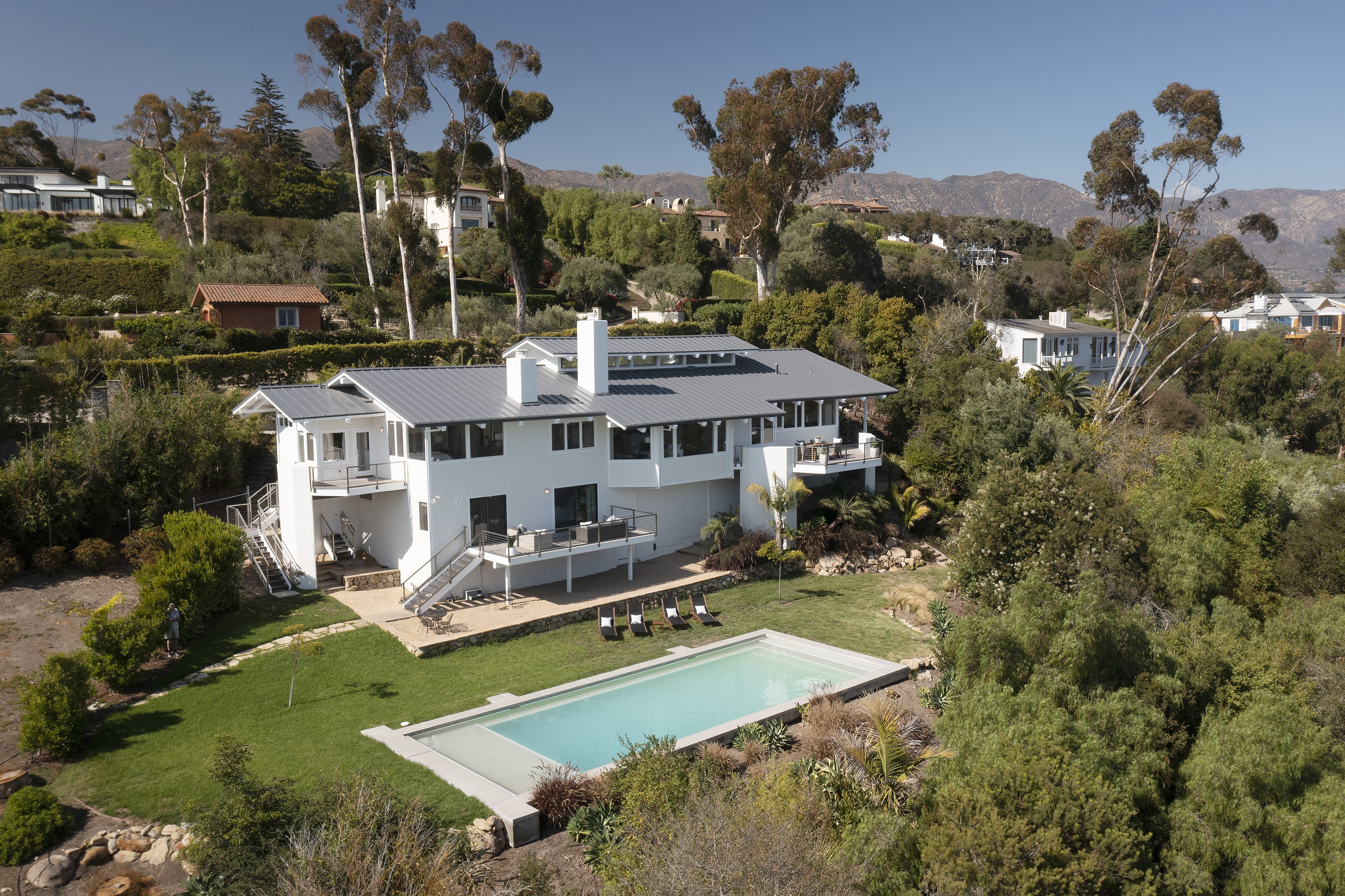 PROPERTIES
Boasting a range of architectural styles that take advantage of Pepper Hill's irregularly shaped lots, homes in this community escape the cookie-cutter look for an elevated neighborhood that seamlessly blends itself into the hillside. Properties are especially coveted for their open space and privacy, as each lot is situated on at least one-acre minimum.
THEN & NOW
From 1916 to 1957, the entirety of Pepper Hill was one sprawling estate owned by David Benton Jones. A wealthy man with a nationwide zinc business, he maintained four residences throughout the United States. He named his Santa Barbara estate "Pepper Hill" because of the pepper trees in the surrounding landscape, which scented the air with its aroma.

The Jones family later sold Pepper Hill to a real estate investor, Robert L. Scott, who decided to remove the Jones estate and sub-divide the land. In the 1960s, Scott began offering lots that were approx. one acre in size, for between $18,00 and $32,000 apiece.

Today, many homes continue to undergo various stages of construction. One of which is Lynda Weinman and Bruce Heavin's subterranean modernist lair, designed to discreetly blend into the land. Undoubtedly unique, it's no wonder they chose Pepper Hill as the perfect canvas to build their new home.
---
LOCATION
This quiet community enjoys exclusivity and privacy without sacrificing its convenience to the Upper and Lower Villages. Minutes to Highway 101, Pepper Hill is exceptional in that homeowners can experience sweeping mountain and ocean views without having to be in a remote location.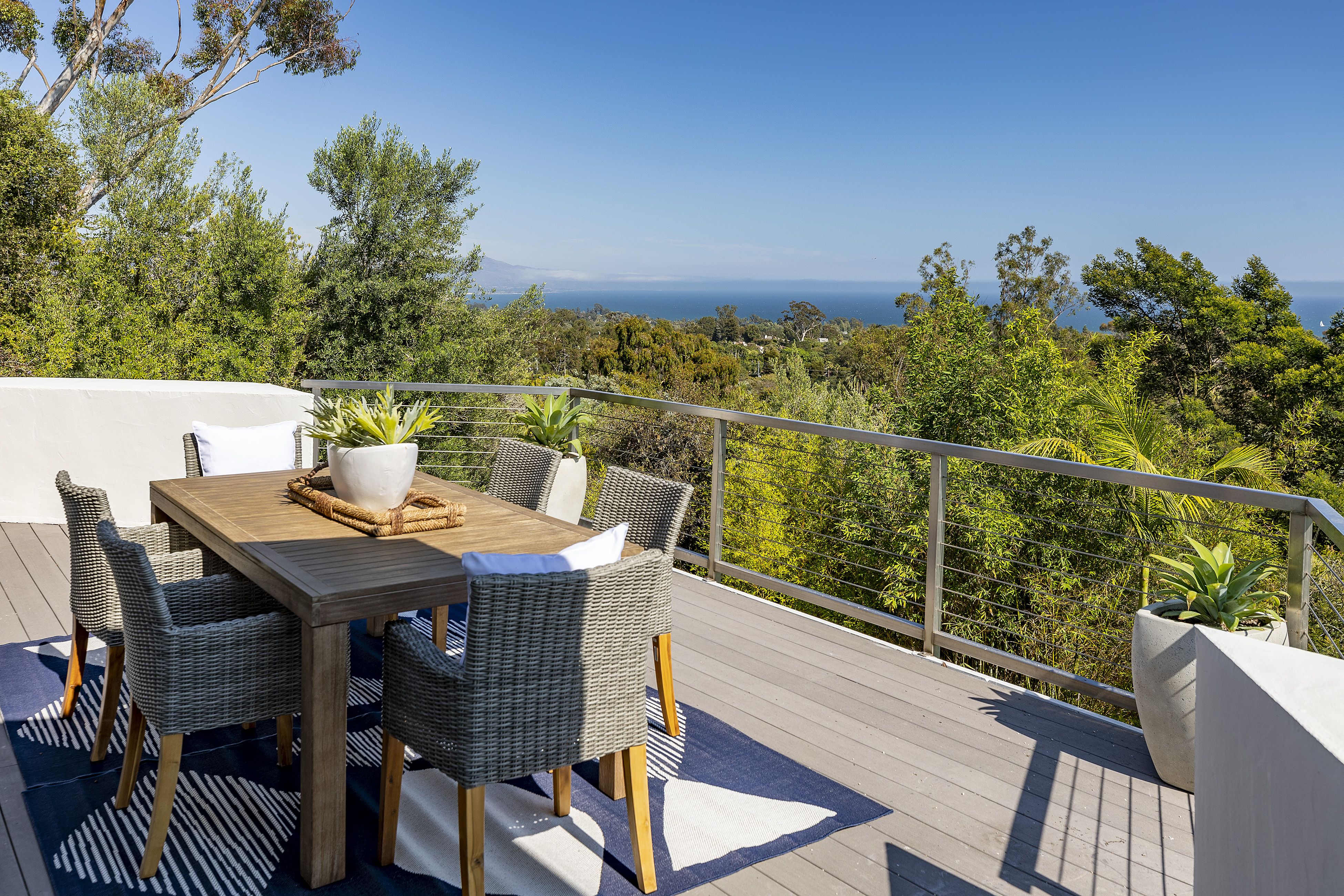 1123 GLENVIEW ROAD
Marsha Kotlyar Estate Group has the pleasure of representing 1123 Glenview Road, an ocean view oasis boasting 1.3 scenic acres and panoramic ocean views from every room. With voluminous cathedral ceilings, impressive view terraces, a quaint guest wing, this stunning 4 bedroom / 3 bathroom home embodies elevated coastal ease. The backyard oasis is complete with a private well, koi pond, lush lawns, a pristine sun-drenched pool, and the opportunity to add a sports court or additional gardens - this Montecito oasis is unlike any other. Rediscover your meaning of peace, tranquility, and relaxation as you escape to this tropical haven.
---


CONTACT US FOR INFORMATION ON AVAILABLE HOMES FOR SALE, AS WELL AS OFF-MARKET LISTINGS WITHIN MONTECITO'S COVETED NEIGHBORHOODS.