Santa Barbara became an incorporated city in 1850, leaving a trail of Spanish history and Mission Revival architecture. Like any neighborhood of a long-gone era, historic homes carry forward their story as a window to the past.
In 1893, banking magnate and railroad heir William H. Crocker commissioned the development of five Mission Revival ocean-view homes on Garden Street with the intent to list them as "exclusive rentals for affluent East Coast visitors." Once land that was part of The Mission's olive groves, this renowned block was later coined "Crocker Row" - Santa Barbara's first-ever housing development.
Mission Revival Style
Designed by the San Francisco Ferry Building's Arthur Page Brown, these properties are a true triumph of architectural design. One of Santa Barbara's most striking examples of Mission Revival style, these exteriors feature eclectic details ranging from sunburst patterned bullseyes and pointed arch windows to quatrefoil accents. Inside, each home offers a beautifully restored and renovated layout that complements its effortless, old-world charm.

Although each cottage has varying interior character, the bones of Arthur Page Brown's designs remain: tall ceilings, large hallways, grand rooms, and solid construction. Some are rumored to have original 1800s details, like Herringbone oak hardwood floors and Carrara marble fireplaces. Combining time-renowned elegance and contemporary livability, these homes are truly a treasure to behold.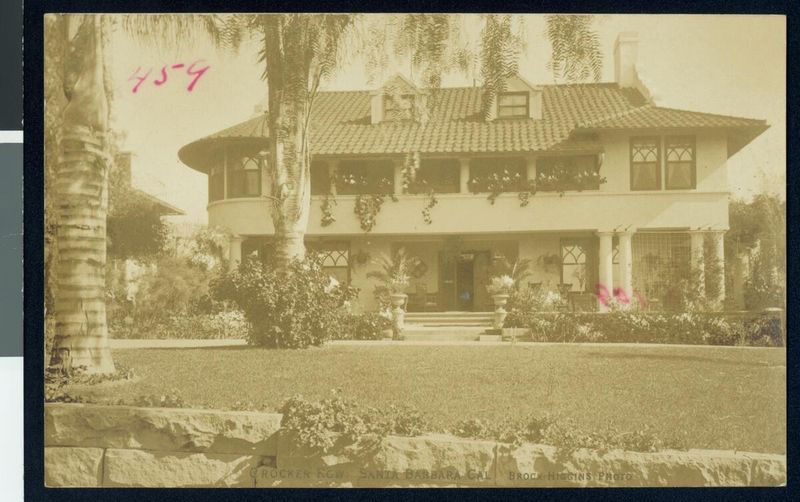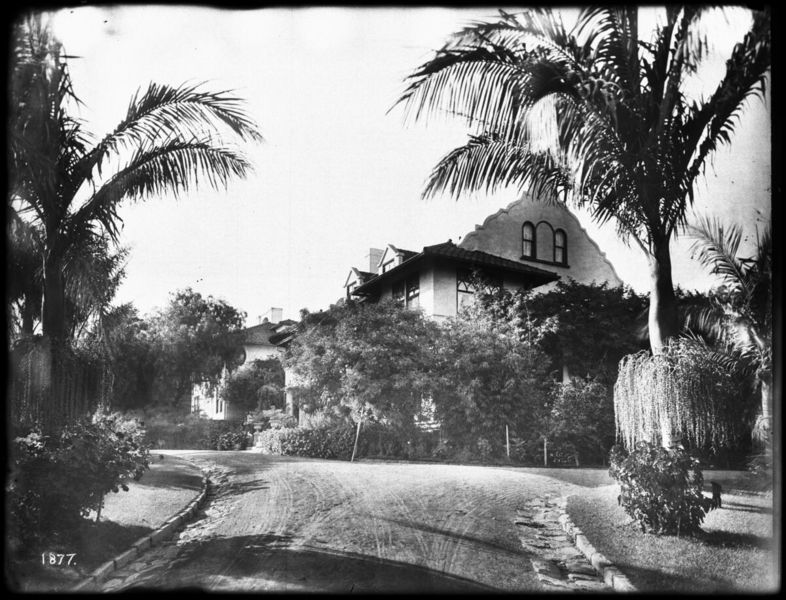 A CLOSE LOOK AT THE MILLS ACT
When it comes to historic homes, Santa Barbara gives homeowners a unique advantage. In 2009, Santa Barbara joined over 90 other California communities that participate in the Mills Act, which works to preserve and restore historic buildings by offering incredible tax benefits. The Mills Act enables owners of designated historic buildings to enter into a contract with the City to offset the cost of maintenance.

Property owners receive, on average, a reduction of 40-60% in property taxes to use for restoring the home over a 10-year contract period. The five Crocker Row estates have been approved for these incredible tax benefits, as they are qualified historic buildings in Santa Barbara.
Write Your Chapter in a Timeless Story
Located in the heart of Downtown, follow storybook streets to endless shopping, restaurants, and entertainment. Featuring enviable proximity to The Mission, State Street, Santa Barbara Bowl, and beaches - the next chapter of these homes is just waiting to be written. If you're interested in historic properties in Santa Barbara and Montecito, contact our team for exclusive off-market listings.