Holiday activities are a must for Santa Barbara locals and visitors. We may be far from the snow, but holiday cheer feels close to home with exquisite markets, parades, and other festive happenings. As December dawns, we've put together a list of some of our most anticipated activities for celebrating the most wonderful time of the year.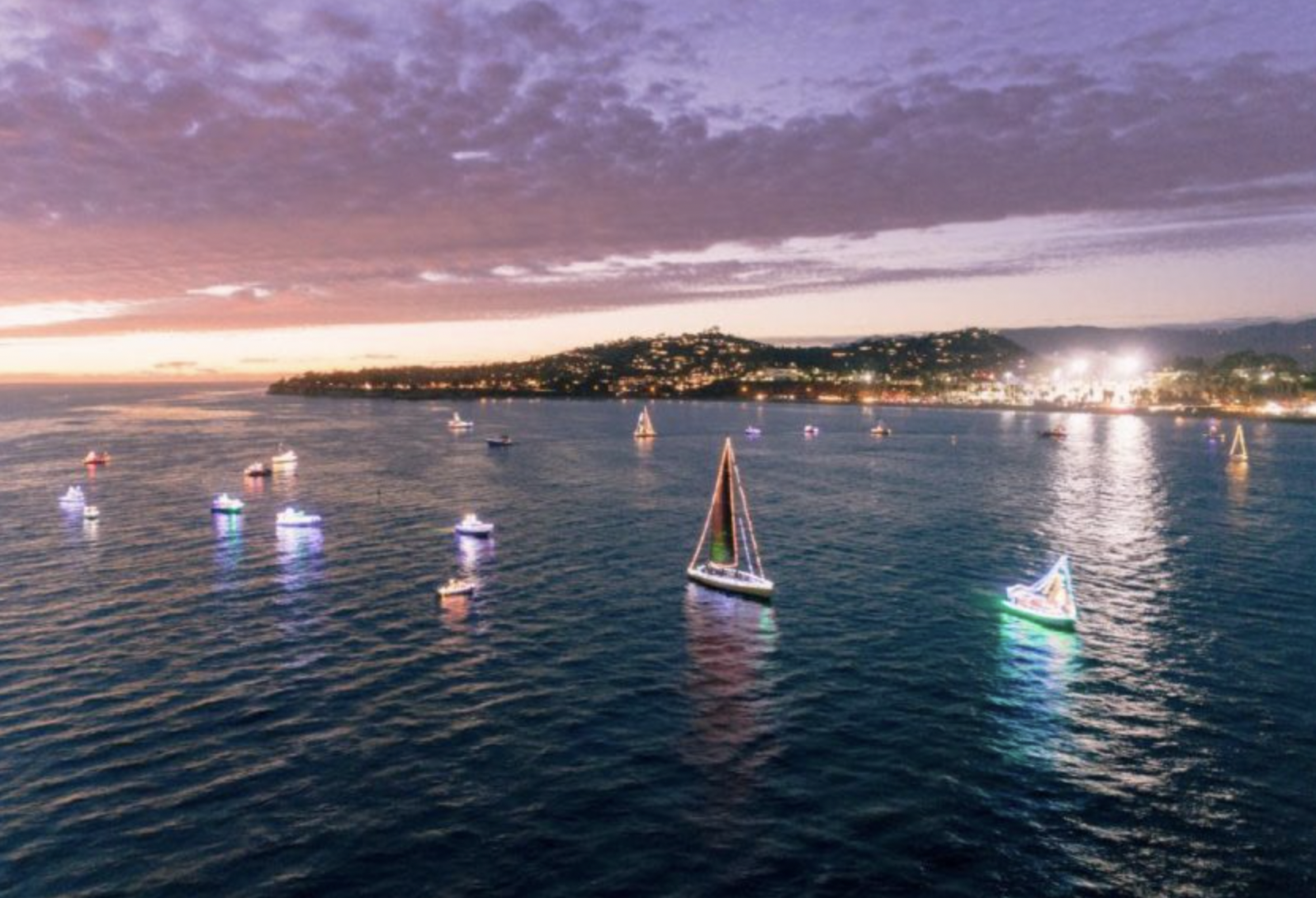 Parade of Lights
Santa Barbara Harbor | December 11th, 11:00am - 9:00pm
Set sail for the 36th year of Santa Barbara Harbor's Parade of lights! On December 11, paddleboarders, kayakers, and seafarers of all types will make a loop around Stearn's Wharf to ring in the holiday season. Including elves, live music, snow, and an appearance from Santa himself, the elaborate evening ends with a tree lighting and fireworks. This event is great for families of all types and sizes.
SB Zoo Lights
Santa Barbara Zoo | November 3rd - January 15th, 4:30pm - 8:30pm
Embark on a globally-inspired journey at the first ever Santa Barbara ZooLights. Take in the wonder of countless displays through custom silk-covered lanterns lighting up the park. For the inaugural event, African plains, the Outback, butterflies, interactive setups, and other spectacles come together for an unforgettable experience.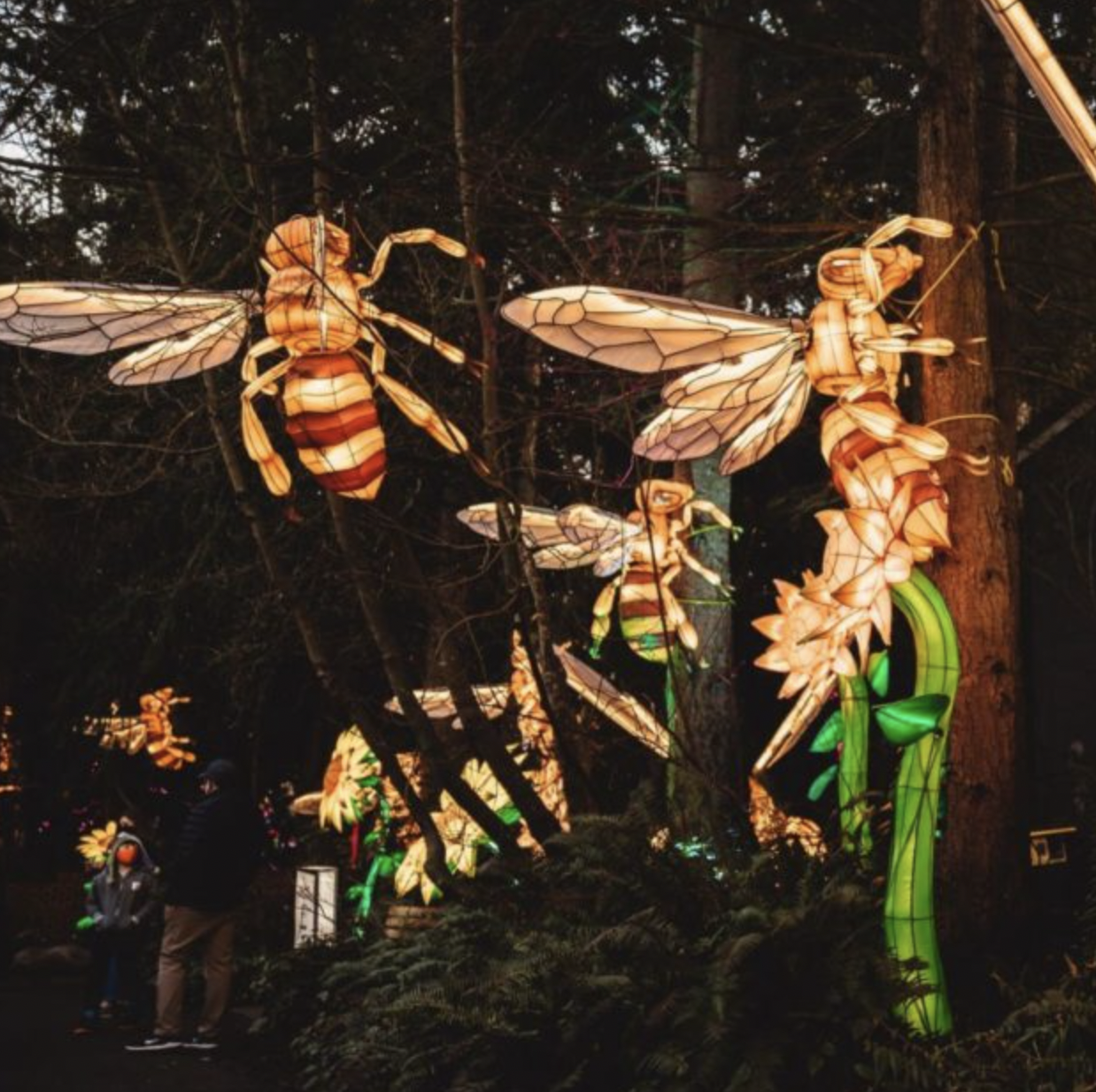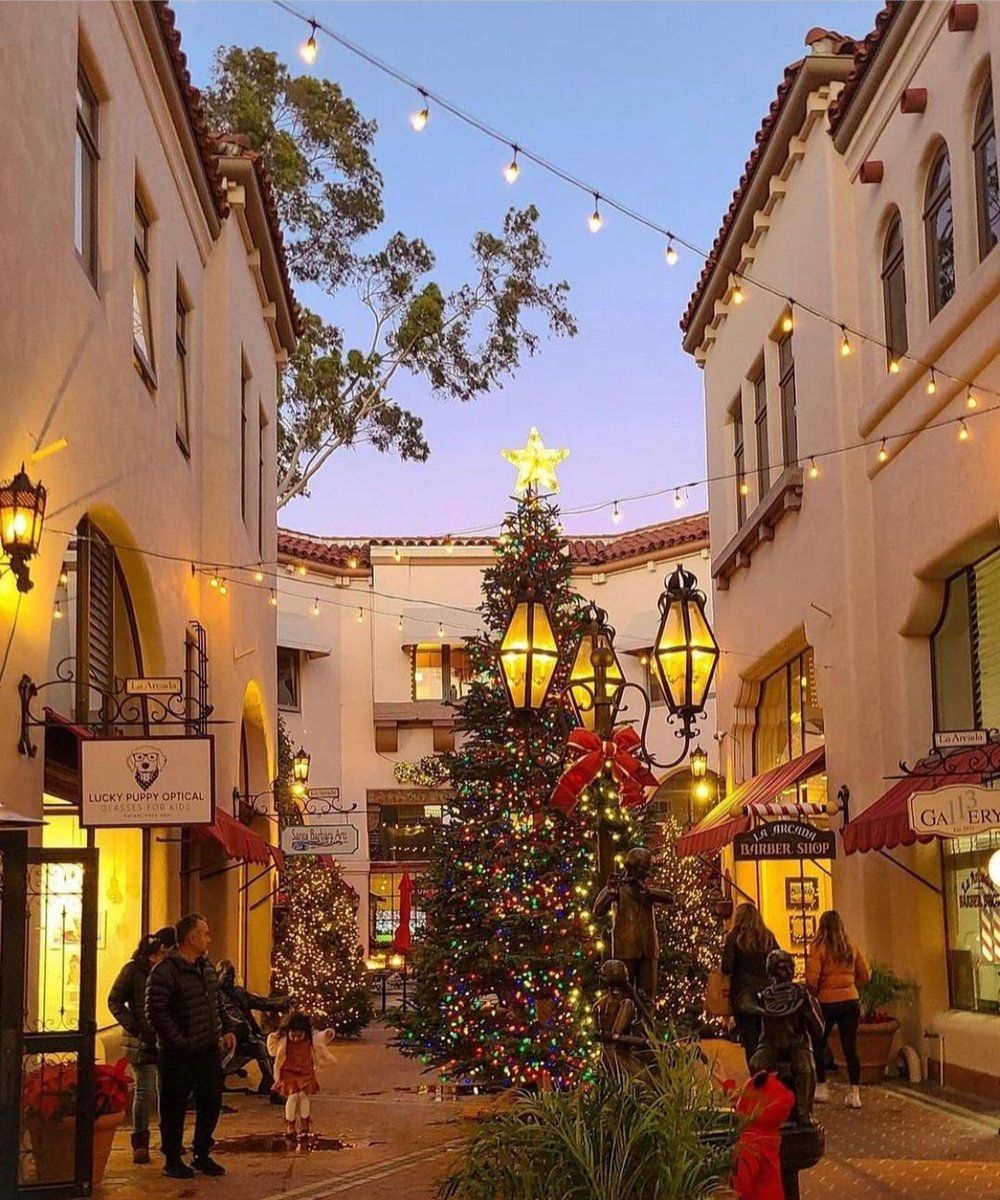 La Arcada Plaza Christmas Walk
La Arcada Plaza | November 30th, 5:00pm - 8:00pm
Charm, wonder, and holiday cheer combine at La Arcada Plaza's dazzling Christmas Walk. Join for an evening of caroling, fresh holiday treats, and a possible flurry of snow at ​​the beloved art-lined square. While photos with Santa are a big draw at the November 30 event, the plaza is open all season for a leisurely December stroll to take in the holiday details and decorations.
Milpas Holiday Parade
Milpas Street | December 10th, 5:30pm - 7:30pm
Experience Santa Barbara's best kept holiday secret at this year's Milpas Holiday Parade. Line up with family and friends to take in colorful floats, local bands, and creative holiday displays. The "Surfin' Santa" theme is bound to make the event a festive, fun-packed event that will cultivate lasting memories.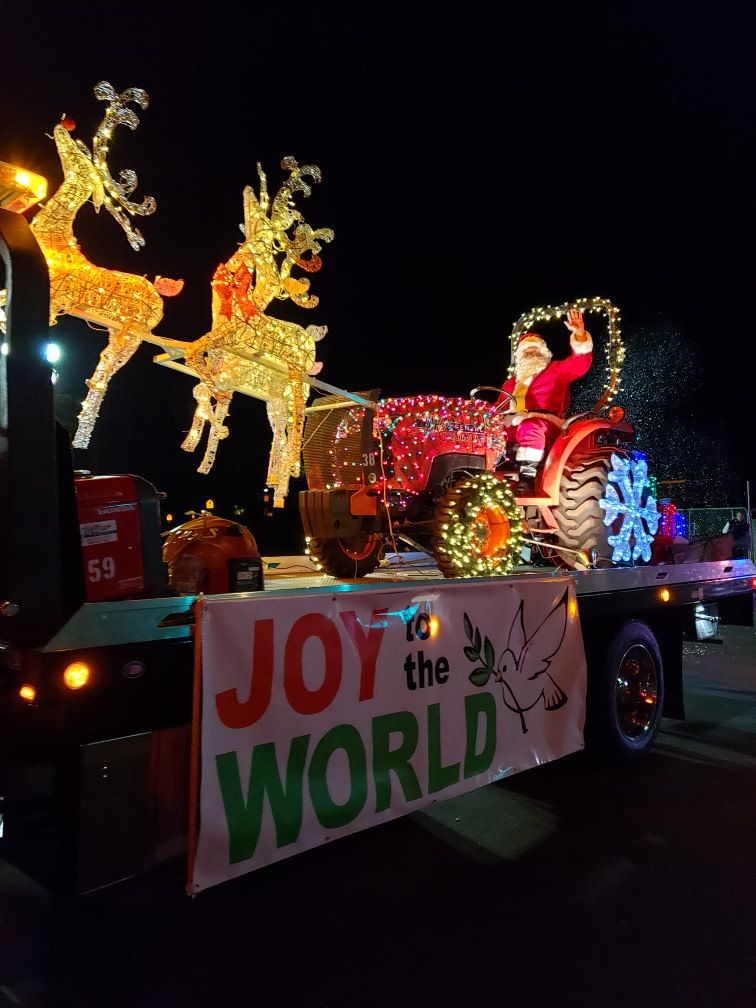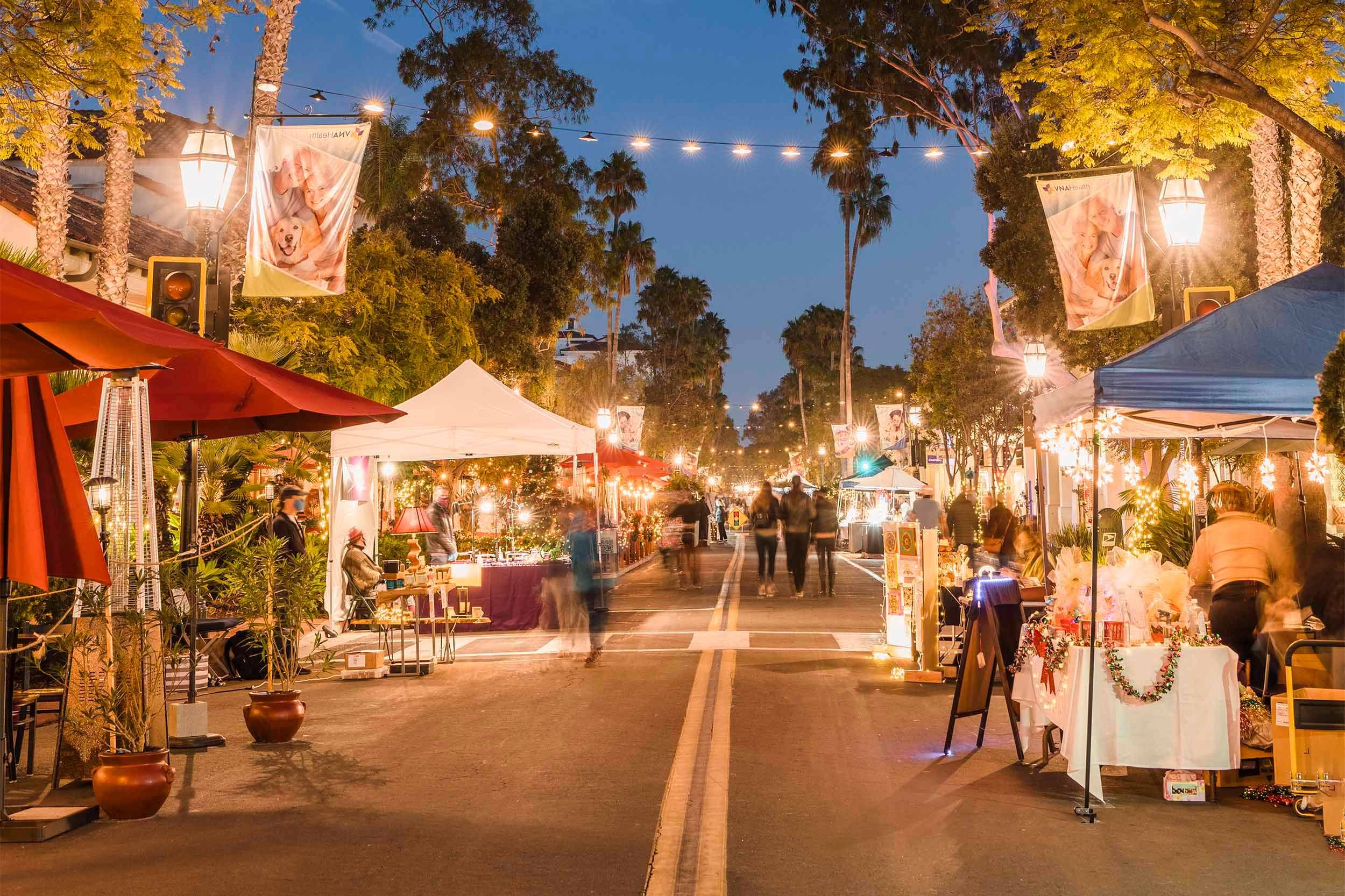 Stroll Down State Street
State Street | Anytime
Dawn your favorite winter sweater, grab a hot sip, and meander down State Street with family and friends. Take in the plethora of holiday sights and lights, leading to the towering Christmas tree in Paseo Nuevo.
Lane Farms Christmas Patch
Lane Farms | November 25th - December 20th, 10:00am - 8:00pm daily
Sip in crisp, fresh air and simpler living at Lane Farms Christmas Patch in Goleta. Friends and family can see farm animals, tractors and equipment as you select your Noble Fir, Nordman or Douglas Fir for Christmas, grown especially for you. Traverse the corn maze and enjoy unique food items as you're entertained for the entire evening.