As the job market continues to hold historic strength, rumors of a looming recession remain. Uncertainty over the course of the Federal Reserve's interest spikes has many experts speculating just how difficult this economic downturn will end up being. Studies show that most economists believe that we'll find out just how severe this economic downturn will be within the coming year. We have this conversation daily, and this has most buyers and sellers wondering what would a recession mean for the housing market?

Lawrence Yun, an economist for the National Association of Realtors, says, "We're witnessing a housing recession in terms of declining home sales and home building; however, it's not a recession in home prices."

While everyone remembers what happened in 2008, there's no need to fear the word recession if you're planning to buy or sell a home soon. Higher interest rates have driven the cost of home-buying by hundreds of dollars each month with decreasing demand as a result – but meanwhile, home prices are still going up.


A Historical Perspective
---
Home price gains have stayed strong in most recessions, and mortgage rates have declined. Data from the past five recessions shows that mortgage rates fell an average of 1.8 percentage points from the peak seen during the recession to the trough, and it continued to fall even after the recession was technically over (due to the time it takes to turn things around). While history doesn't always repeat itself, we can find comfort in that mortgage rates have decreased each time the economy has slowed.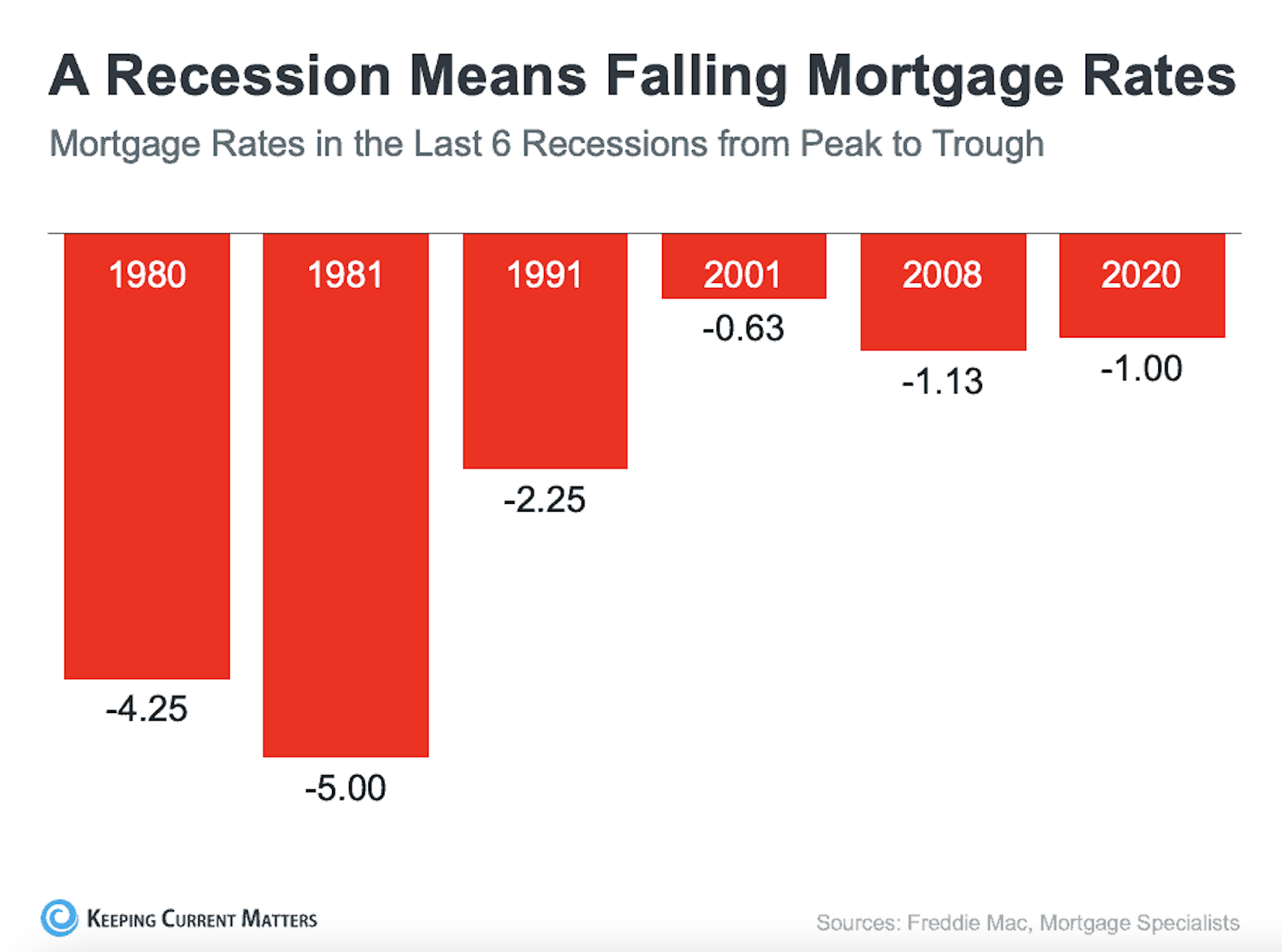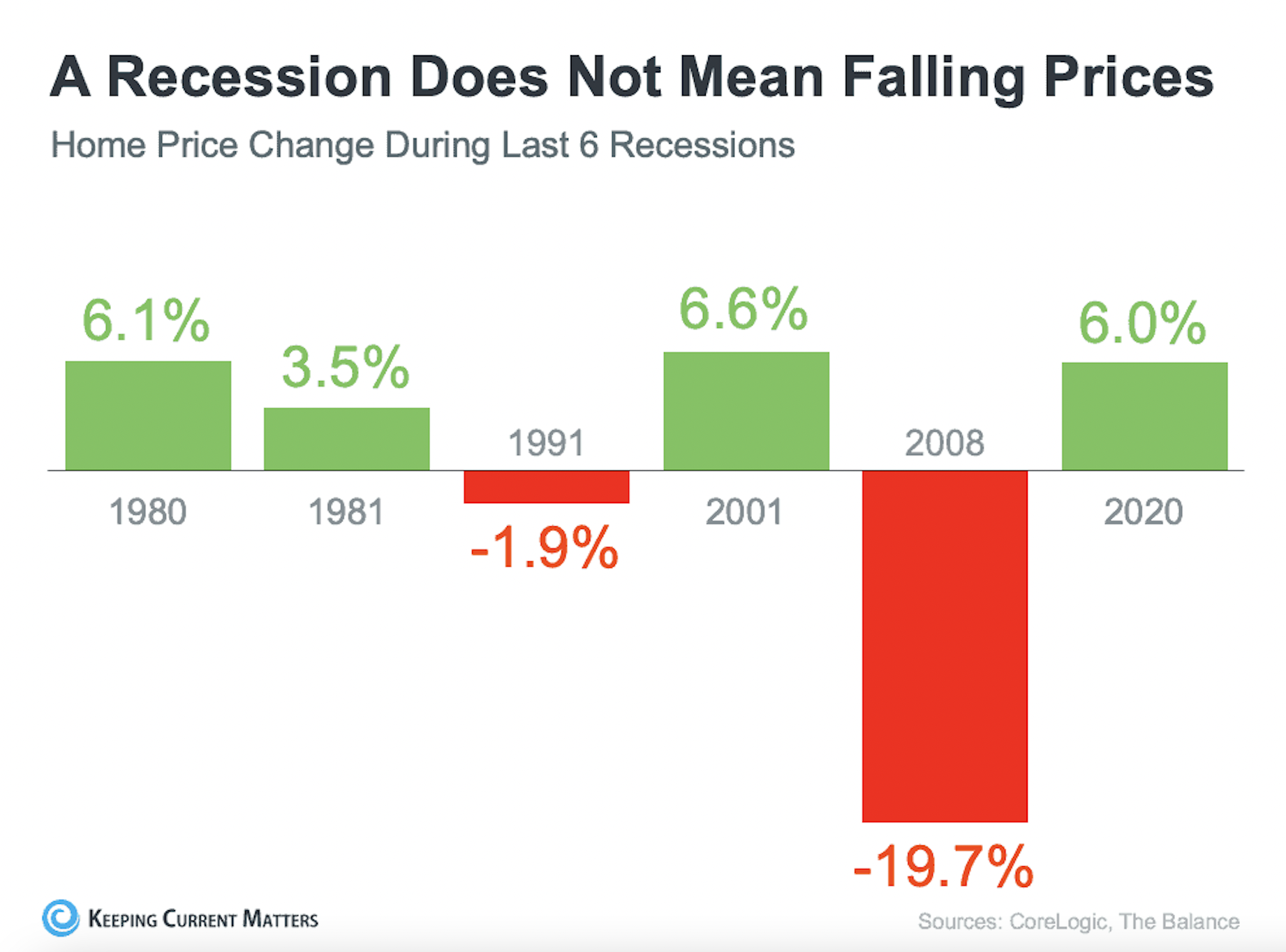 Also, home prices do not necessarily fall each time there is a recession. We know this by looking at data from downturns dating back to the 1980s, where home prices appreciated in four out of the last six recessions. Although it may seem tempting to believe alarming headlines that the housing market is on the brink of collapse – when we slow down to look at the numbers, we shouldn't be afraid of what a recession would mean for our market today.
What This Means
---
It's important to remember that this recession will not repeat what happened during the 2008 housing crash. Today's market is also very different because the number of people looking to buy a home still outweighs the supply of homes for sale. Not to mention, lending standards were tightened after lessons were learned, and new regulations have been enacted – so those approved for a mortgage are less likely to default than those who were approved in the pre-crisis lending period.


If you're considering buying or selling a home, working with the real estate specialist in your market will give you a distinct advantage on what's happening in the marketplace and how to develop a winning strategy for your goals and desires.

For more info, contact our team at Home@MKGroupMontecito.com.