Festivals
Santa Barbara International Film Festival
www.sbiff.com
This yearly film festival features American and International films, shorts, documentaries, panels, tributes & more. Taking place in various downtown theaters, the 10 day event always draws a star studded crowd. Visit website for event times & ticket prices.
Women's Festival
www.WomensFestivals.org
An interactive & multicultural celebration of women's accomplishments at the Earl Warren Showgrounds. Tickets start at $20.
Santa Barbara International Orchid Show
www.SBOrchidShow.com
A visual delight, this festival showcases exotic & hybrid orchid species, art & photography, and workshops on orchid care at the Earl Warren Showgrounds. Tickets start at $10.
Santa Barbara County Vintner's Festival
www.SBCountyWines.com
More than 110 wineries and restaurants will take part in this annual festival, sharing their current vintages and culinary creations in the lovely River View Park. Call for ticket prices.
Santa Barbara Fair & Expo
www.EarlWarren.com/fair.html
A classic county fair, where kids and adults can enjoy hot dogs and cotton candy in be- tween riding the Ferris wheel, playing carnival games, and checking out food, craft & horti- culture displays. Call for event times & ticket prices.
Earth Day Festival
www.SBEarthDay.org
The Community Environmental Council hosts the Earth Day Festival at Alameda Park in downtown Santa Barbara to help educate its attendees on how to lessen their carbon footprint.
I Madonnari
www.IMadonnariFestival.com
This annual Italian street painting festival brings together more than 150 artists to create vibrant original works of chalk art in front of the historic Santa Barbara Mission.
Summer Solstice Parade & Festival
www.SolsticeParade.com
A celebration of creativity and summer draw a crowd to this lively parade down State Street, followed by music, food & fun at Alameda Park.
Santa Barbara Wine Festival
www.SBNature.org/WineFestival
A showcase of premiere wineries and restaurants of the Central Coast at the Santa Barbara Museum of Natural History. Tickets start at $70.
Fourth of July Fireworks
A perfect cap off to Independence Day festivities, catch the pyrotechnic display of lights at the Santa Barbara Harbor, starting at 9pm.
Old Spanish Days Fiesta
oldspanishdays-fiesta.org
This annual festival pays homage to Santa Barbara's heritage with music, dance performances, parades, food & more! Festivities take place at the Santa Barbara Mission and throughout downtown. Visit website for event times & ticket prices.
California Lemon Festival
www.LemonFestival.com
Bring the family out to Girsh Park in Goleta and sample lemon-inspired treats while enjoying the live music, arts & crafts, and pie eating contest.
Epicure.SB
www.SantaBarbaraCa.com/EpicureSB
During the month of October, numerous events take place honoring our culinary community. Check out the website for more information on locations, times, and prices.
California Avocado Festival
www.AvoFest.com
This annual event brings together avocado lovers in downtown Carpinteria, where you can sample avocado flavored everything, from traditional guacamole, to the less traditional avocado ice cream.
Santa Barbara Harbor & Seafood Festival
www.HarborFestival.org
A celebration of commercial fishing, the harbor festival offers a variety of seafood favorites, from grilled albacore to steamed lobster. Kids can check out sea creatures up close in touch-tanks.
Santa Barbara Beer Festival
www.SBBeerFestival.com
Sample craft beers from over two dozen breweries and enjoy live music at Elings Park. All proceeds benefit local non-profits. Tickets start at $50.
New Noise Digital Music Conference & Festival
www.NewNoiseSB.org
This festival features multiple events where you can hear up-and-coming artists, or learn from panel discussions on the evolution of the music industry. Visit website for event times & ticket prices.
Exploring Santa Barbara
Ty Warner Sea Center
www.SBNature.org
Located on the historic Stearns Wharf, the Ty Warner Sea Center was created to inspire a passion for the natural world. Visitors can participate in interactive exhibits, get up close and personal with live sea creatures, and learn about marine life in a fun and exciting way.
Santa Barbara Zoo
www.SBZoo.org
500 Ninos Drive, Santa Barbara, CA 93103
The Santa Barbara zoo is home to over 500 animals on 30 ocean view acres. Visit their website for hours and ticket prices.
Santa Barbara Maritime Museum
113 Harbor Way, Santa Barbara, CA 93109
www.SBMM.org
The history of Santa Barbara is tied to the sea, learn more about its maritime heritage with the museum's many unique and interactive exhibits.
Santa Barbara Museum of Art
www.sbma.net
1130 State Street, Santa Barbara, CA 93101
Founded in 1941, the Santa Barbara Museum of Art has a number of permanent collections & also features rotating special exhibitions.
Courthouse Tower
1100 Block of Anacapa Street, Santa Barbara, CA 93101
Get a lay of the land from atop the historic Santa Barbara Courthouse, where you get a 360 degree view of the city, ocean & mountains.
Whale Watching
www.CondorExpress.com
Take a trip through the Santa Barbara Channel where you can glimpse Gray, Blue & Humpbacks whales in their yearly migrations, as well as dolphins and seals. Visit website for reservations & to find out the best seasons for spotting whales.
Channel Island Kayak Tours
www.SBAdventureCo.com
Explore sea caves via kayak where you get a unique perspective of the rugged island coastline and abundant marine life. Day & overnight trips are available. Visit website for pricing and tour dates.
Historical Society Museum
www.SantaBarbaraMuseum.com
Through exhibitions, education, research, and publication, the Santa Barbara Historical Museum interprets over 500 years of history with collections from the Chumash, Mexican, Spanish, and American periods.
Santa Barbara Museum of Natural History
www.SBNature.org
Enjoy the vast array of informative exhibits featuring birds, insects, mammals, marine life, paleontology, and the Chumash Indians, a life-size 72-foot Blue Whale Skeleton, antique natural history art. Explore the Nature Trail along Mission Creek. Experience the wonder of space exploration in the Gladwin Planetarium. The Museum also owns and operates the Sea Center located on Stearns Wharf.
Moxi - The Wolf Museum of Exploration & Innovation
www.moxi.org
Santa Barbara's newest museum, which ignites learning through interactive experiences in science & creativity. A perfect destination for families & all ages, located walking distance the Stearns Wharf.
The Urban Wine Trail
www.UrbanWineTrailSB.com
Santa Barbara's downtown 'Funk Zone' is home to the Urban Wine Trail, where you can sample some of Santa Barbara County's finest wines at 15 tasting rooms, all within walking distance.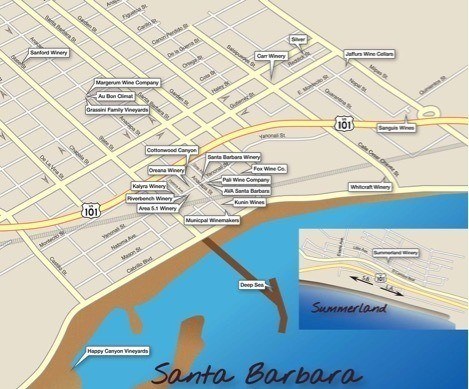 The Wineries
Carr Vineyards and Winery
Carr specializes in limited production wines including Pinot Noir, Syrah, Pinot Gris and Cabernet Franc. Enjoy the ambiance of a working winery while sipping on delicious wines at the barrel top bar.
Whitcraft Winery
Established in 1985, Whitcraft Winery has always been dedicated to non-interventionist wine making. Hand producing Old World style Pinot's, Chardonnay's, & Syrah's from reputable AVA's such as Santa Rita Hills, Anderson Valley, Santa Maria, & Ballard Canyon.
Grassini Family Vineyards
Our boutique winery specializes in the handcrafted production of wines made exclusively from Bordeaux varietals grown on our estate vineyard in the Happy Canyon AVA of Santa Ynez.
Kunin Wines
Known for producing small lots of Rhône-style wines made with old-world sensibility from the Central Coast's best vineyards. Varietals include Viognier, Syrah and Zinfandel, as well as blends.
Au Bon Climat
For nearly 25 years, Jim Clendenen, has made wines to reflect a distinctive style and approach to winemaking. Au Bon Climat wines are never made out of indifference - each wine is carefully handcrafted using grapes from the greatest vineyards in California's Central Coast region.
Silver
Silver Wines produces both single vineyard designated wines and multi-varietal proprietary blends from Santa Barbara County grapes. The emphasis is on place, or terroir.
Summerland Winery
Nebil "Bilo" Zarif founded Summerland Winery in 2002 with the goal of producing premium wines from expressive vineyard sources spanning from Santa Barbara to Monterey.
Santa Barbara Winery
Founded in 1962, the Santa Barbara Winery is the oldest winery in the county and has influenced the development of the Santa Ynez Valley as a world-class growing region.
Jaffurs Wine Cellars
Jaffurs has been producing highly acclaimed Rhône varietal wines since 1994. Come tour and visit our downtown winemaking facility and tasting room.
Riverbench Winery
Riverbench Vineyard was established in 1973, when its first grapes were planted. Over time, Riverbench has become a prominent name for high quality Chardonnay, Pinot Noir, and Sparkling wines.
Municipal Winemakers
After spending our formative years traveling and studying terroir and techniques, we are now working hard to make honest, interesting, and delicious wines for the people of this world.
Sanford
Since 1981 Sanford Winery has focused on producing distinctive, cool climate Chardonnay and Pinot Noir. With two vineyards in the heart of the Santa Rita Hills, our passion for grape growing and winemaking shows in every glass.
Fox Wines
Santa Barbara natives, Blair and Sarah Fox, created the Fox Wine Company with an emphasis on elegant Pinot Noir and Chardonnay and bold, flavorful Syrah. Come visit us in the Santa Barbara Art Foundry.
Sanguis
Wines that are singular, compelling and beautiful rely on great vineyards and proper farming in union with a healthy dose of confidence, determination and style.
Oreana Winery
What was once an old tire shop is now an eclectic winery & tasting room focused on Pinot Noir, Syrah, small batch reds and refreshing whites. Featuring live outdoor music on weekend days.
Pali Wine Company
Pali Wine Co. produces premium single-vineyard and AVA-specific Pinot Noir and Chardonnay from top vineyards along the West Coast.
Deep Sea Tasting Room
In addition to our passion for wine, we share a love of the arts, the wilderness and the ocean. We love our dogs, our vineyards and sharing our wine with others.
Area 5.1 Winery
Expect the unexpected with imaginative blends and unique varietals from the heart of Santa Barbara County and beyond. Take a break from normal and boldly go where no winery has gone before!
Margerum Wine Company
Margerum Wine Company is committed to creating handcrafted small production wines. We strive make wines naturally that have individual characteristics and personality.
Melville Winery
Farming and family have and always will be the core of Melville Vineyards and Winery. Dedicated to producing 100% estate grown, handmade Chardonnay, Pinot Noir, and Syrah. Melville offers a comfortable, welcoming environment while showcasing wine that truly represents the Sta. Rita Hills.
The Valley Project
This modern tasting room features the wines of The Valley Project, an ongoing exploration of Santa Barbara County terroirs. Taste small-batch wines from each of the region's six AVAs, while checking out the epic hand-drawn chalk map of the county
Babcock Winery
Winemaking pioneer, Bryan Babcock, continues to mesmerize Santa Barbara's wine scene with his radical farming and stunning single vineyard terroir Pinot Noirs and Chardonnays. Discover his wines in the Funk Zone at the Santa Barbara Wine Collective
Lafond Winery
Lafond Winery with vineyards in the Sta. Rita Hills Appellation, an area renowned for its Pinot Noir and Chardonnay, has opened in the Funk Zone. Come visit our full production and tasting room just blocks from the beach.
Happy Canyon Vineyard
Join Happy Canyon Vineyard at our tasting room in El Paseo for a beautiful wine tasting experience. Learn about our Polo-inspired Bordeaux varietal wines such as Piocho, Chukker, and Barrack.
Cebada Vineyard & Winery
Cebada's Tasting Room & Farm Store is located in the heart of downtown Santa Barbara where the Presidio Wineries are located. We feature Estate Grown, Burgundian-style Sparkling, Chardonnay, Pinot Noir, Rosé and Dessert wines.
Paradise Springs Winery
Paradise Springs is the first bi-coastal winery in the United States with operations in both 30 Santa Barbara, California and Virginia. The tasting room is located in the heart of downtown Santa Barbara's The Funk Zone and is open daily.
Jamie Slone Wines
Jamie Slone Wines feature several different styles of Red Blends, Pinot Noir, Grenache, Rosé, Chardonnay, Sauvignon Blanc, Grenache Blanc and more. Featuring perfectly paired chocolates & delicious cheese plates & specializing in small production, premium wines from the best vineyards in Santa Barbara County
DV8 Cellars
Hand crafting small production Rhône varietals from top Santa Barbara County vineyards. Syrah, Grenache, GSM Blend, Viognier, Roussanne, Rose and our new Sta. Rita Hills Pinot Noir. Enjoy a glass or a tasting flight in our comfortable, dog-friendly tasting room.
Santa Barbara Area Beaches
Butterfly Beach, Montecito
One of the few west facing beaches in town, Butterfly Beach is a beautiful place to catch a sunset. Located near the Four Seasons Biltmore Hotel and the Coral Casino, this premier beach is a local favorite.
Directions: Take Highway 101 to Olive Mill Rd exit and follow it toward the ocean. You can park along the street in front of the Biltmore.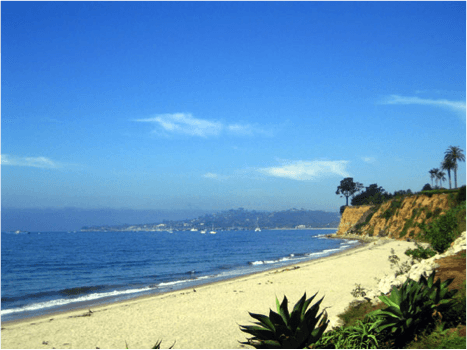 Miramar Beach, Montecito
This easily accessible beach is a wonderful spot for families, and is convenient to Montecito's Lower Village.
Directions: Take Highway 101 to San Ysidro Rd exit and follow it toward the ocean. You can park at the small lot at the end of the road, or on the street.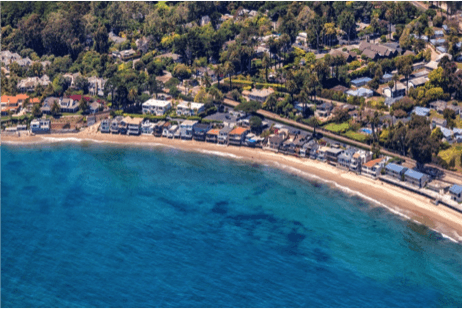 Hammonds Point, Montecito
Tucked away down a short path, this lovely beach has a private feel and also offers a great reef break for surfers.
Directions: Take Highway 101 to San Ysidro Rd exit and follow it toward the ocean. Park at the small lot at the end of the road, or on the street. Follow Hammond's Meadow trail to the beach.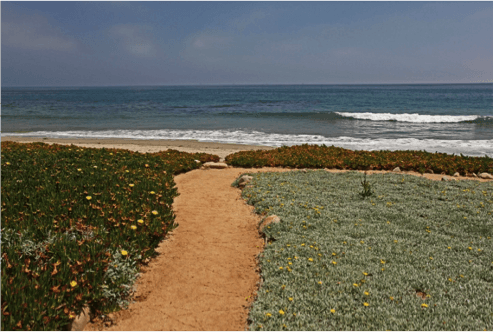 Rincon Point, Carpinteria
'The Queen of the Coast', Rincon is a world class surf break and a great spot to enjoy long walks on the beach with sweeping views of the surf, islands & mountains.
Directions: Take the 101 to the Bates Rd exit. Turn towards the ocean. When you get to South Via Real, turn right & park in the lot.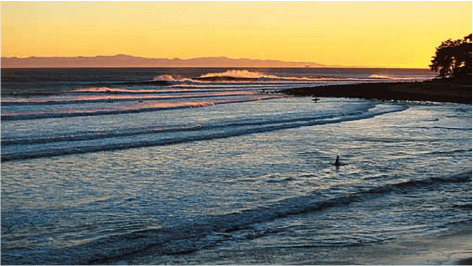 East Beach, Santa Barbara
This centrally located beach offers endless entertainment – from volleyball courts & long beach walks to the nearby restaurants & the Santa Barbara Zoo.
Directions: Exit 101 at Cabrillo Blvd & park along street or in the city lot.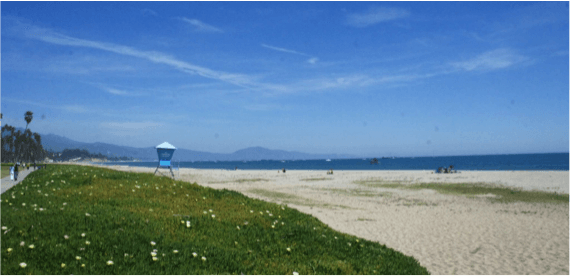 Leadbetter Beach, Santa Barbara
Located at Shoreline Park, Leadbetter Beach offers plenty of space for beach BBQs and gatherings and is home to a nice point break wave.
Directions: From the 101 exit Garden St or Castillo St. Turn south towards the ocean, turn right on Cabrillo Blvd. After you have passed the harbor, Leadbetter will be on your left. Park in lot or on the street.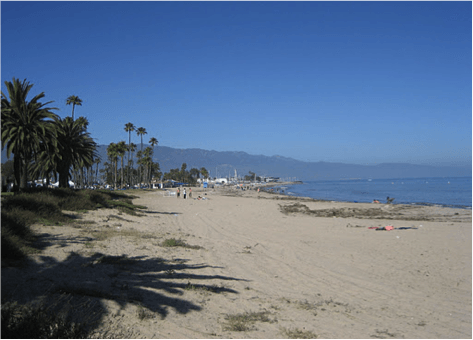 Arroyo Burro (Hendry's Beach), Santa Barbara
The ideal spot for a full day at the beach, Arroyo Burro, also known as Hendry's, has picnic tables, showers & restrooms. When you get hungry, grab a bite at The Boathouse Restaurant.
Directions: Take 101 to Los Positas exit. Turn away from the mountains. When you come to a T-intersection, turn right. Take the second left at the base of a cliff, park in the lot.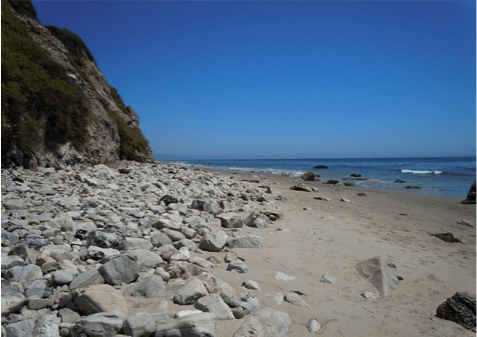 Hope Ranch Beach, Santa Barbara (Private)
This private beach is exclusive to Hope Ranch residents and their guests. Showers & restrooms are available for guests, and during the summer lifeguards are on duty.
Directions: Drive south on Las Palmas until you come to Las Olas Dr. You will come to a gate where you'll need a card for access.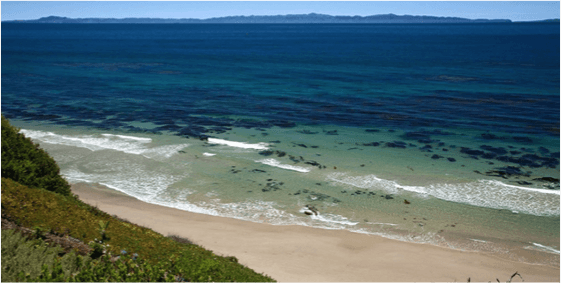 El Capitan State Beach, Goleta
This beautiful beach (& campground) is a short drive up the coast. It features a great surf break, picnic tables, and showers & restrooms.
Directions: Take the 101 N past Goleta and drive until you reach the El Capitan signs (about 10 miles). The road will take you right into the park. As it is a State Park, there is a $5 car fee.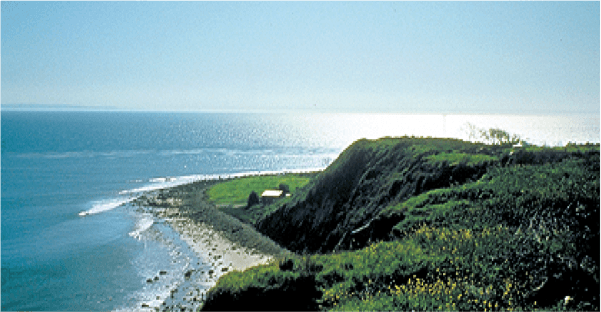 Parks & Gardens
Alice Keck Park
(805) 684-8885
Corner of Santa Barbara Street & Arrellaga Street, 93101
The Santa Barbara Botanic Garden
(805) 682-4726
www.sbbg.org
1212 Mission Canyon Road, Santa Barbara CA 93105
Lotusland
(805) 969-9990
www.LotusLand.org
*Reservations Required*
Cold Springs Rd, Montecito, CA 93108
Manning Park
449 San Ysidro Road, Santa Barbara CA 93108
Shops & Boutiques
Diani
(877) 342-6474
www.DianiBoutique.com
1324 State Street, Suite B, Santa Barbara, CA 93101
Angel
(805) 565-1599
www.WendyFoster.com
1221 Coast Village Road, Montecito, CA 93108
K Frank
(805) 560-7424
www.KFrankStyle.com
1023 State Street, Santa Barbara, CA 93101
Wendy Foster
(805) 565-1506
www.WendyFoster.com
516 San Ysidro Road, Montecito CA 93108
Hawthorn
(805) 684-6474
3817 Santa Claus Lane, Carpinteria, CA 93013
Allora by Laura
(805) 563-2425
www.AlloraByLaura.com
1269 Coast Village Road, Montecito, CA 93108
James Perse
www.JamesPerse.com
1016-C Coast Village Road, Montecito, CA 93108
Jenni Kayne
(805) 309-0550
www.JenniKayne.com
525 San Ysidro Road, Montecito, CA 93108
Home Accessories & Interiors
Diani Living
(805) 770-7043
www.DianiLiving.com
Upstairs at Pierre Lafond
(805) 565-1502
www.UpstairsAtPierreLaFond.com
516 San Ysidro Road, Montecito CA 93108
Field & Fort
(805) 770-7897
www.HudsonGraceSF.com
2580 Lillie Avenue, Summerland, CA 93067
Hudson & Grace
(805) 565-9600
www.HudsonGraceSF.com
1014 Coast Village Road, Montecito, CA 93108


William Laman Furniture Garden Antiques
(805) 969-2840
www.WilliamLaman.com
1496 East Valley Road, Montecito, CA 93108
Rooms & Gardens
(805) 965-2424
www.RoomsandGardens.com
924 State St, Santa Barbara, CA 93101
Restoration Hardware
www.RestorationHardware.com
710 State St, Santa Barbara, CA 93101
Cabana Home
(805) 962-0200
www.CabanaHome.com
111 Santa Barbara St, Santa Barbara, CA 93101
Williams-Sonoma
(805) 569-6913
www.williams-sonoma.com
La Cumbre Plaza, 3835 State St C150A, Santa Barbara, CA 93105
Pottery Barn
(805) 687-6707
www.PotteryBarn.com
La Cumbre Plaza, 110 S Hope Ave, Ste H-28C, Santa Barbara, CA 93105
Sur La Table
(805) 963-9669
www.SurLaTable.com
Paseo Nuevo, 821 State St, Santa Barbara, CA 93101